In the drama that ensued polling on March 2, 2020, the governing coalition made damning allegations that Russian nationals were working along with the opposition to infiltrate the Guyana Elections Commission (GECOM) to alter elections results.
The opposition, the People's Progressive Party/Civic (PPP/C) had denied these claims; saying that the narrative had be woven by the coalition out of desperation, having sensed an impending defeat.
It was Pubic Security Minister, Khemraj Ramjattan, who first brought this matter to the public's attention some weeks ago. He told the media that the individuals were deported, with the exception of one, who was, at that time, still on the lam. It could not be confirmed if this individual was caught, or whether such a person even existed. The police force did not issue a wanted bulletin to this effect.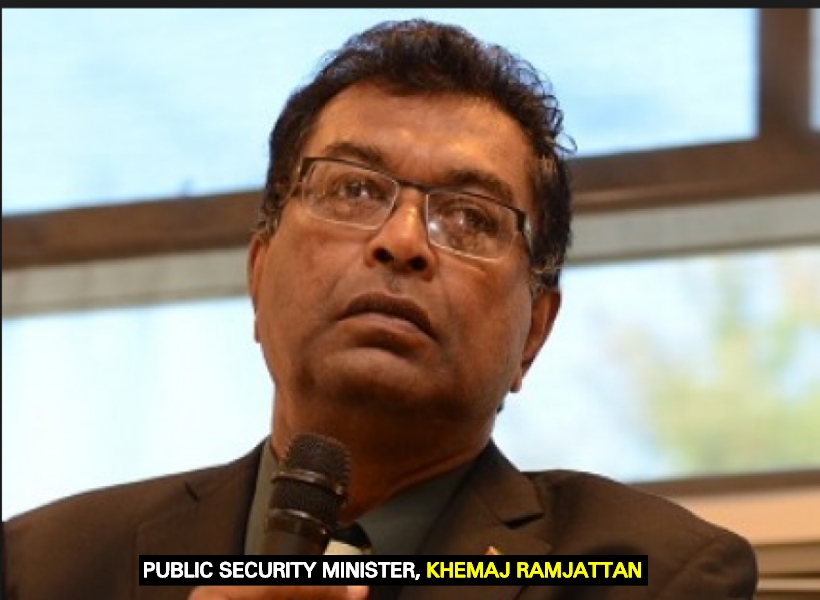 Ramjattan said that the persons, who were believed to be in contact with the opposition, were caught with electronic equipment. The authorities denied the media access to view these "hacking equipment".
The allegation did not sprout root as political commentators, elections observers and party agents have debunked that such an environment for hacking exists within the operational framework of GECOM. They argued that the systems being used by GECOM is not digital, and found amusement at the prospect of hacking "pen and paper".
The Minister went as far as to say that the issue was a national security threat of immense proportion. He has, however, gone quiet on the matter. The police force, has not responded to the claim. In fact, the Immigration Department has not commented on the matter, which is still making the rounds on social media.
Today, during a press briefing, Harmon was asked why were the men deported and not charged, to which he responded: "Well, that a determination which the law enforcement officers made at that time; that, that was in the best interest of Guyana, rather than keeping them here for a length of time and for them to have more access."