Foreign Affairs Minister, Carl Greenidge, has revealed that the Government of Guyana is not "unduly concerned" about the deployment of Russian troops in Venezuela, even in light of the Spanish-speaking country's ongoing territorial dispute with Guyana. Instead, he said, Russia and Venezuela both have a right to conduct bilateral relations.
In some sections of the nation, there has been growing concern over Russia's deployment of military troops. However, during an exclusive interview with the Guyana Standard, the Foreign Affairs Minister said, "We are not unduly concerned about Russia's presence in Venezuela. Venezuela has, of course, a right to partner with whomsoever it wishes." He continued, "We would hope that, as one of the world's premier states, Russia would be sensitive to regional concerns in addition to any arrangements it concludes with its bilateral partners and, in this case, I would expect, and Guyana would expect, that as a long-standing ally or friend of Russia, they would take into account, the challenges facing Guyana and Venezuela, especially as regards Guyana's territorial integrity."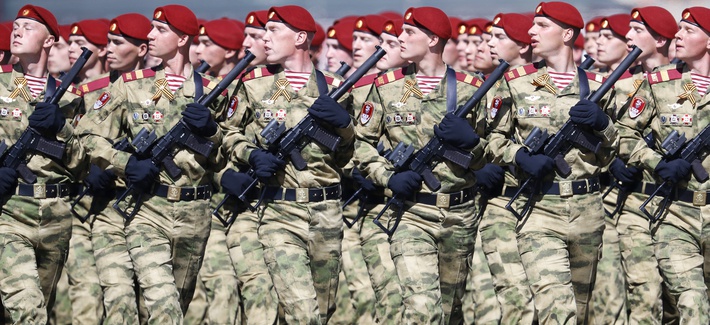 The Guyana Standard asked Greenidge to say if Guyana has sought to initiate discussions with officials from Russia to gain a better understanding of its presence in the Spanish-speaking nation. Greenidge did not answer directly on this front but noted nonetheless that Guyana is in constant communication with Russian representatives here and abroad and there are platforms which exist to speak on all matters.
The Minister said, "We speak with the Russian Ambassador here and are in frequent dialogue with Russian representatives here and abroad. There are mechanisms and platforms via which we communicate with each other and, during those bouts of communication, the Government of Guyana and Russia exchange information on tensions in the region and challenges facing us and so forth."
In addition to this, Greenidge emphasised once more that Venezuela and Russia have a right to conduct bilateral relations, while noting that Guyana is not controlling the region or trying to do so.
"We believe that, as bilateral partners, they should conduct their business in a manner that does not breach international law, contribute to raising tensions in the region and, as the Russians know, the Latin American-Caribbean region is embraced as a zone of peace. Weaponising the region is not the wish among members of the region," he said.
Meanwhile, when asked to say if he is concerned that this is what is taking place where Venezuela is concerned, Greenidge quickly retorted that he is not an expert on military matters.
He said, "If you say to me there are 100 troops in Venezuela, it wouldn't worry me because the Venezuelan military forces run into the tens of thousands if not more. And so that I think is not likely to make much difference in terms of their capacity…but that is really not my problem because whatever the size of the current Venezuelan armed force, they wouldn't need Russians to help them do damage to Guyana."
The Foreign Affairs Minister said that where these matters are concerned, one needs to exercise a sense of balance.