During recent interviews with Guyana Standard, former Minister of Natural Resources, Robert Persaud, who now advocates for local content in Guyana's oil and gas sector, was keen to note that it is important for Guyanese to not come across anti-foreign.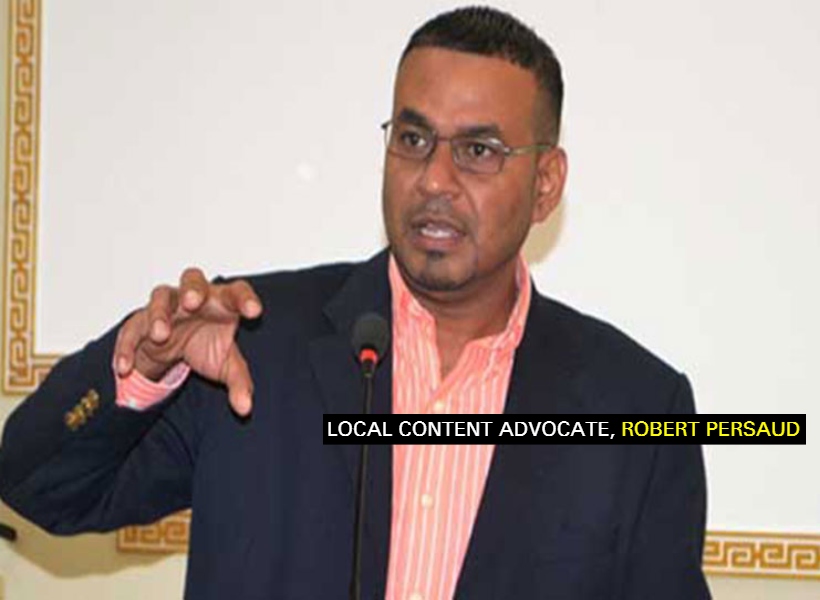 Persaud is standing by that position but has expressed total dissatisfaction with what seems to be a deliberate attempt to furnish Guyana's oil and gas sector predominately with nationals of Trinidad and Tobago.
Earlier today, Persaud posted an advertisement by Airswift. The advertisement called for Trinidadians with experience, to join Guyana's oil sector.
It read, "Are you a Trinidad citizen and have experience with oil and gas? Apply today!"
The link, http://www.airswift.com/guyana/ was provided.
On posting the advertisement, Persaud stated, "While we sleep walk towards any local content policy or legislation, this is how T&T companies are recruiting personnel for our oil and gas sector."
When contacted for an official comment, the local content advocate said, "'while I have no difficulty with recruiting the best and brightest for the emerging Guyana oil and gas sector, I take umbrage at the fact that one's TT nationality is considered a pre-eminent qualification."
He added, "We recently saw another TT-owned company being granted a substantial contract to provide logistics support for offshore activities here while our local companies are either not given opportunities to grow or are just out rightly crowded out."
Persaud was stern that, "the time has come for less preaching and more action on local content by the Department of Energy."
Air Energi and Swift Worldwide Resources officially merged on the 20th of January 2016 to become Airswift, a global leader in the provision of workforce solutions to the energy, process and infrastructure industries.