With less than 24 hours until its conclusion, Guyana Carnival has already proven that it is, hands down, an outstanding initiative and the festivities should, therefore, be financially embraced by the wider private sector, says Finance Minister Winston Jordan.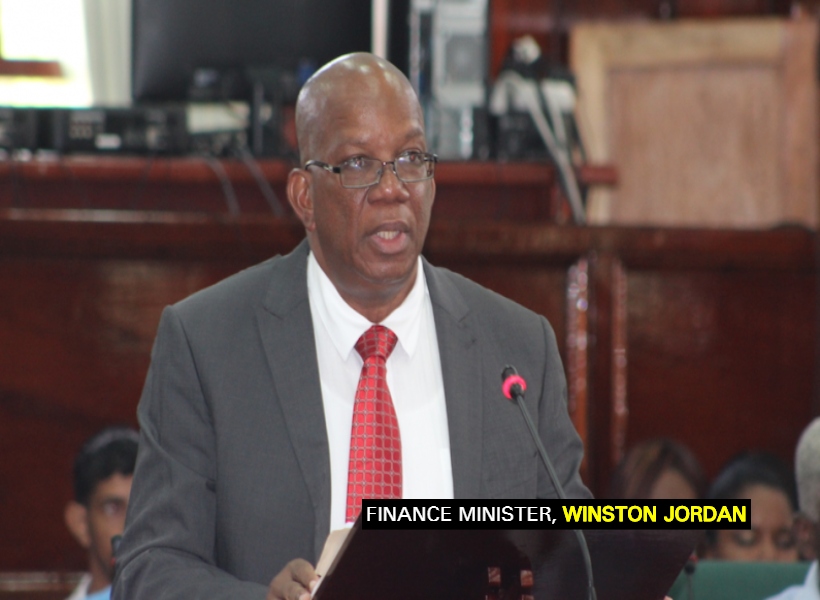 During an exclusive interview with the Guyana Standard this afternoon, Minister Jordan said it is clear that Guyana Carnival is growing from strength to strength and is now firmly placed on the calendar of the nation's major events. The economist said that the government, recognising the economic and cultural potential of the Hits and Jams Entertainment brainchild, was moved this year to give tangible support for the celebration.
The Finance Minister said, "I would say hats off to the organisers for conceptualising and executing it in a month that is considered economically 'dead'. It has turned out to be a worthy initiative, one that the wider private sector should embrace financially."
In providing some business tips to the organisers, the minister said he would ask that they listen to the complaints of many who attended the shows in the past few days. Jordan said that the feedback he received was generally good, but there were concerns about organisation and treatment, especially for those who shelled out "serious money" for VIP and VVIP tickets.
For more participation, Jordan said he would encourage the Guyana Carnival team to lower the prices for the costumes which were over $100,000 in some cases. The organisers, he added, could also consider shortening the Carnival period to about five days maximum for more impact.
From May 17 to 26, the Guyana Carnival Experience included a cooler fete, boat cruises, a curry fest, a rugby tournament, and a "Stink and Dutty" Jouvert. In addition to this, some of the region's most beloved soca and dancehall artistes were brought in and delivered nothing short of spectacular performances. Some of the nation's most entertaining singers were also billed at these concerts. The lineup included reggae icon Buju Banton; Jamaica's Dancehall Princess Shenseea; Kes and the Band; Soca King Machel Montano, Nailah Blackman; Patrice Roberts; Jumo, Timeka Marshall; and Big Red.
The Guyana Carnival comes to a close today with a Soca and Wine Event at the Arthur Chung Convention Centre. The venue was changed today from the Promenade Gardens. The event kicks off at 4 PM. Admission is set at $3,000.