At the age of 14, Steven Anthony Jacobs was representing his homeland regionally and internationally in the cricket arena. Since then, he has been able to acquire a fairly good amount of capital and has made the wise decision to invest it in a second frontier —customised jewellery making.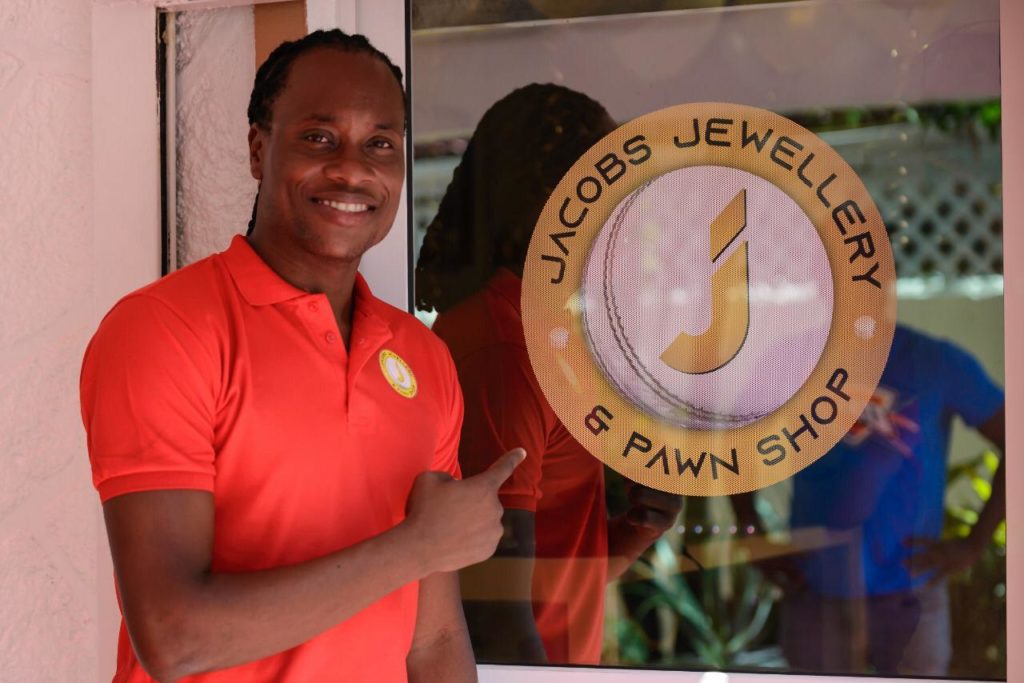 During an exclusive interview with the Guyana Standard, the 30-year-old father of two said that the venture thus far is one he has no regrets being involved in.
The former student of St. Joseph High and St. Stanislaus College noted that his first love will always be cricket. But, after being unable to represent Guyana for more than a year, he believed it was the opportune time to get another source of income. He said that Jacobs Jewellery and Pawnshop was subsequently established last year and officially launched on December 15. It is located at Lot 16 Pike Street, Kitty.
Jacobs, who has a Degree in Sports Management from the University of the West Indies, said that he drew inspiration for the business from his father, Shawn Jacobs, who previously owned a jewellery shop in Pike Street, Kitty called King of Kings Jewellery establishment. It flourished for over 20 years, the cricketer shared.
Jacobs said, "I was very much involved in cricket but there were times when I got opportunities to observe what my father did. I grew up seeing him doing it and how he managed the business. So I got some very good tips from him."
The entrepreneur, who was born on September 13, said that while his business is only a few months old, the support has been tremendous. "I am extremely grateful to everyone who supports us," the father of two intimated.
Jacobs added, "But I really think it is important for sportsmen and women to have something else to fall back on. Your time span in this career ends pretty early. And I took my cue from my fellow sportsmen like Lennox Cush, who has Star Party Rentals, and even Chris Gayle who has Triple Century Sports Bar in Jamaica. I am trying to use my money wisely and I want my other sportsmen to do the same."
Jacobs sought to assure the Guyana Standard that his establishment, which employs 10 individuals, carries affordable prices when compared to his competitors. He noted that he has several ideas on how to improve and expand but his focus going forward will continue to be delivering high-quality work when fulfilling customers requests for unique creations.