A motorcyclist met a tragic ending this afternoon when he reportedly crashed into a route 40 minibus on Vlissengen Road, Georgetown, severing his arm and torso.
The accident happened at the junction of Regent Street, just in front of the Botanical Garden.
The motorcyclist has been identified as Mark Sauers of Paradise Housing Scheme, East Coast Demerara. The pillion rider was rushed to the Georgetown Public Hospital Corporation for treatment.
According to information received, the motorcyclist was heading south on Vlissengen Road while the minibus was about to turn into Regent Street from Vlissengen Road when the collision happened.
The Guyana Standard has been informed that the deceased was speeding and could not stop in time.
"This bus done start turn into Regent Street but he (cyclist) now speeding and blam, crashed into the bus," an eyewitness at the scene said.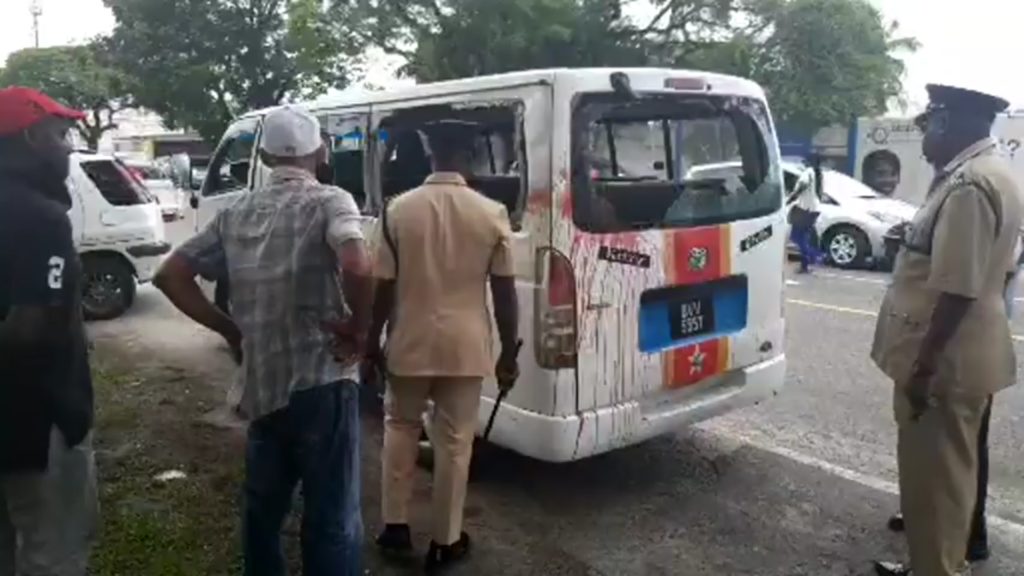 There were four passengers in the bus, two of whom have claimed that the driver is innocent. They will be providing statements in support of the driver.
More information will follow shortly.