By Abena Rockcliffe-Campbell
Opposition Leader Bharrat Jagdeo said that he is willing to work "day and night" with President David Granger to quickly find a mutually acceptable person to replace Justice (Retired) James Patterson as Chairman of the Guyana Elections Commission (GECOM).
At a press conference earlier today — his second of the week — Jagdeo told the media that Patterson's continued functioning as GECOM Chairman is untenable. "His appointment has been declared unconstitutional and therefore he has to be replaced," Jagdeo said.
The Opposition Leader continued, "He [Granger] cannot make a unilateral appointment once the Leader of the Opposition is willing to engage. And I am willing to engage."
Jagdeo said that he can have a list of candidates ready for the president to choose from in a matter of hours. He was keen to note that this is consistent with the judgment of the Caribbean Court of Justice (CCJ).
The CCJ had ordered that the opposition and the government seek negotiations but stated that if nothing can be agreed upon by Monday, the court will hand down consequential orders. Further, the court suggested that Jagdeo and President Granger brainstorm names of mutual consent before the official list is prepared by Jagdeo.
Jagdeo told Guyana Standard that he is not opposed to this route.
At a press conference on Tuesday, this media house noted that Christopher Ram was on one of the lists that Jagdeo had previously provided for President Granger's consideration. However, since then, Ram took at least two matters to the court against the government. He has subsequently been accused of trying to further the PPP agenda. In some quarters, even on social media, many said, "Ram [is] showing his true colours."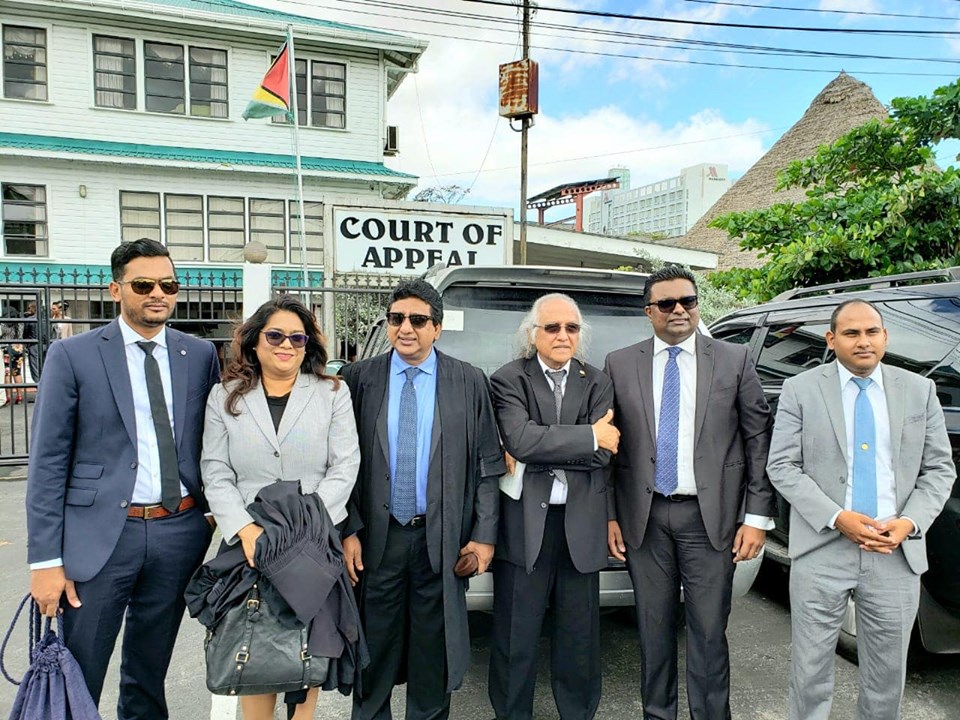 Also, on Tuesday, Jagdeo thanked Ram and others for the role they played in the court proceedings leading up to the CCJ's ruling on the validity of the December 21, 2018 no-confidence motion.
Even further, just after Tuesday's ruling was handed down, former Attorney General Anil Nandlall posted a picture, in company with Ram. The picture was captioned, "Part of the historical team: my deepest gratitude and warmest congrats to all who have assisted and supported us during this long but fulfilling journey!"
That very Tuesday, Guyana Standard asked Jagdeo is he still sees it proper to submit Ram's name as a candidate for the chairmanship. Jagdeo used the opportunity to say that Ram has not joined the PPP. However, he declined to say whether he would still submit Ram's name. Jagdeo said, "I will not discuss that matter in public."
Today though, the former president said that he is willing to prepare a list in no time as he does not want the government to use the non-appointment of a new chairman as another delaying tactic.
He said, "This is vital for us and we hope that in the consequential orders the court would look at this because the president can use this as an excuse. Delay the appointment of a new Chairman of GECOM as an excuse to delay the elections further."
Jagdeo said that the PPP will, as a result, be keen to seek clear guidance from the CCJ.