By Abena Rockcliffe-Campbell
Seated in front of a wall decorated with several maps depicting large plots of land that were distributed by the Guyana Lands and Surveys Commission (GLSC) over an 18-month period, Opposition Leader Bharrat Jagdeo today said that rampant land-grabbing has been facilitated by the Commission.
Based on the numbers provided by Jagdeo during a press conference, GLSC distributed almost 20,000 acres of land to a few persons between last year and now. Jagdeo dubbed the distributions as classic cases of land grabbing.
Already, the Commission has scheduled a press conference for tomorrow, most likely to address what seems to be damning information provided to the media by Jagdeo.
The politician provided documentation to support his pronouncements. While the authenticity of these could be debated, the maps' stamps seem to have originated from GLSC.
"EVIDENCE"
Those implicated include officials of the Guyana Elections Commission (GECOM), the State Assets Recovery Agency (SARA), and the Ministry of the Presidency, as well as other persons with links to the APNU+AFC Government.
Among those who Jagdeo claims benefitted from the massive land giveaway is Keith Lowenfield, the Chief Elections Officer (CEO) of GECOM. Of the almost 20,000 acres highlighted by Jagdeo, Lowenfield received over 1,500 acres.

According to Jagdeo, Lowenfield secured 1,297 acres in February 2019. He then got hold of a further 216 acres at Millie's Hideout, Region 10 in June 2019. The CEO was also fortunate to secure another 2 acres at Mocha, Region 4; this was also in June of this year.
Jagdeo said that this state of affairs is very worrying to the PPP. He said that the PPP is hoping that Lowenfield was not sold the land in an effort by the government to "try and influence his decision in the upcoming elections…It is very worrying."
Another person to benefit this year — after the December 21, 2018 no-confidence motion would have been successfully passed — is Marlon Bristol, whom Jagdeo identified as the Head of the Project Management Office within the Ministry of the Presidency. Bristol was given an acre in Mocha, Region 4 in February 2019.
In addition, in February again Bristol received 80 acres in Bohemia, Region 6. By June, he was able to secure another 12 acres in Linden, Region 10. Jagdeo said that Bristol's land is located at very strategic areas suitable for shore bases and deepwater harbours.
Meanwhile, Charles Ceres, the husband of Ndibi Schwiers who works within the Department of Environment within the Ministry of the Presidency, also received land. Jagdeo told the media that in February 2018 Ceres, an engineer, got 1,297.12 acres in Canje Creek, Region 6; Ceres also received 112 acres in Bohemia, Region 6.
Jagdeo noted that in the case regarding Schwiers, the handover of another 5,000 acres as well as a plot at Liliendaal is also being looked at and will be addressed when more information becomes available.
Jagdeo then turned his attention to two officials of SARA: the agency's Deputy Director, Aubrey Heath-Retemeyer, and its Special Assistant, Eric Phillips.
Jagdeo said that while SARA is tasked with the recovery of state assets, its officials are instead "siphoning off assets".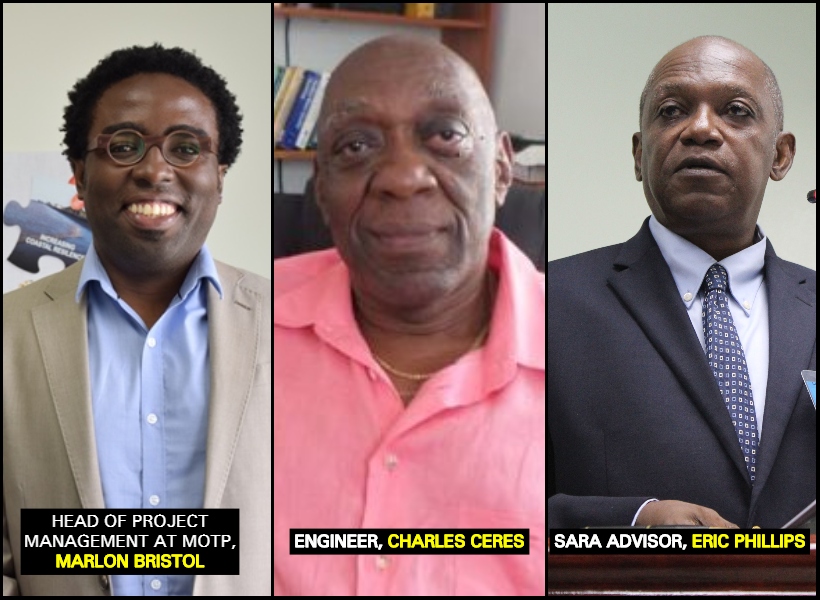 Jagdeo said that Heath-Retemeyer is now in possession of 10 acres of land on the Linden-Soesdyke Highway, Region 4 which he received earlier this year along with another acre at Mocha, Region 4.
Phillips, Jagdeo continued, received 1,000 acres in the Essequibo River in April 2019 while he secured another 100 acres in the Demerara River, also in this year. Earlier this year, Jagdeo told the media that Phillips received 3,000 acres of land. It is now proven to be 1,100 instead, Jagdeo said.
However, when the initial claim was made, Phillips denied the allegations. But further analysis of Phillips' initial denial letter proves that he did not deny getting large plots of land but, rather, he denied the specific 3,000 acres quoted by Jagdeo.
Phillips had said, "It has been brought to my attention by several individuals that Mr Jagdeo, in addressing the death threats to Mr Trevor Benn, the Commissioner of the Guyana Lands & Surveys Commission, boldly proclaimed that I had received 3,000 acres of land.
"I have never applied for 3,000 acres of land and have never received 3,000 acres of land. Of course, Jagdeo has given away to several of his friends, Sixty thousand acres of land at 12.5 cents US for 199 years and I can show those documents. I had not intended to reply to Jagdeo's continuous abuse of the media and the truth but I decided to for two simple reasons: first, his supporters always believe his lies and libel even though he is a known liar. Second, and more importantly, the media has a responsibility to verify facts, to ask Jagdeo for proof when he makes these statements. Instead, the media has become a willing conspirator against the truth in the weekly press conference held by Jagdeo. Isn't there some professional code of ethics?"
Today, Jagdeo added that other officials are also part of the giveaway of lands, including Director of Sports Christopher Jones, who is said to have received land at Aubrey Barker Road, South Ruimveldt.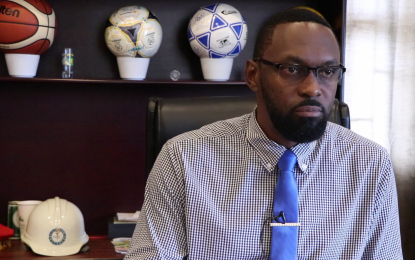 Jagdeo further disclosed that a former People's National Congress Reform (PNCR) Parliamentarian received several plots of land in Pomeroon, Region 2 — 2,900 acres, 1,200 acres, and 6,400 acres.
"Within a few months, one family received more land in the Pomeroon than the PPP [People's Progressive Party] government gave to citizens in the Pomeroon in 23 years," the Opposition Leader said.
Another beneficiary pointed out by Jagdeo is Saratu Phillips. Jagdeo said that Great Wall Inc. is linked to Saratu Phillips who was involved in the parking meter scheme and benefitted heavily too. The company is said to have received 20 acres at Good Fortuin, Region 3; 50 acres at Best Foreshore, Region 3; and another 20 acres at Schoonard Foreshore, Region 3. File numbers were provided for all claims made by Jagdeo.
Jagdeo claimed that in many cases, land given out are at strategic points suitable for shore base facilities. In fact, he said that one of the areas given out in Berbice is at the location that was marked for the deepwater harbour.
Jagdeo told the media, "For quite a while we have allowed the President [David Granger] to claim ignorance on daily acts of corruption."
Jagdeo noted that there are many instances of corruption that the President is still to address yet, he said, "He is silent on everything."
Jagdeo continued, "I think this has to stop and today I want to show that this is not about the other agencies; this is about the President himself and the corruption emanates from his office. The President is placed on this pedestal as if he is not corrupt. He should answer whether he knows what is happening in his name."
The former President then told the media that GLSC is to function on behalf of the president in the distribution of state lands. He read a section of the Guyana Lands and Survey Act of 1999, highlighting the functions of the commission.
Jagdeo read that the commission is empowered to, "Receive and evaluate offers to purchase or let public lands, and to issue for, and on behalf of the president, grants leases and permits to occupy such lands in accordance with any law regulating the administration and disposition of public lands."