Meenakshee Baljit finds peace through her empty canvases: when her brushes are doused in bright colours and she ultimately completes a painting, she receives the enlightenment she seeks in life.
Meenakshee, a 23-year-old Communication Studies Student at the University of Guyana, found her hidden talent in paintings. Though she does not consider herself a professional, she is willing to share her experiences with readers about how the act of painting is therapy to help cope with stress.
Not so long ago Meenakshee realised she had a hidden talent within her and decided to test her skills on canvas. Undoubtedly, she was astonished by the result and the feeling increased after finishing her paintings.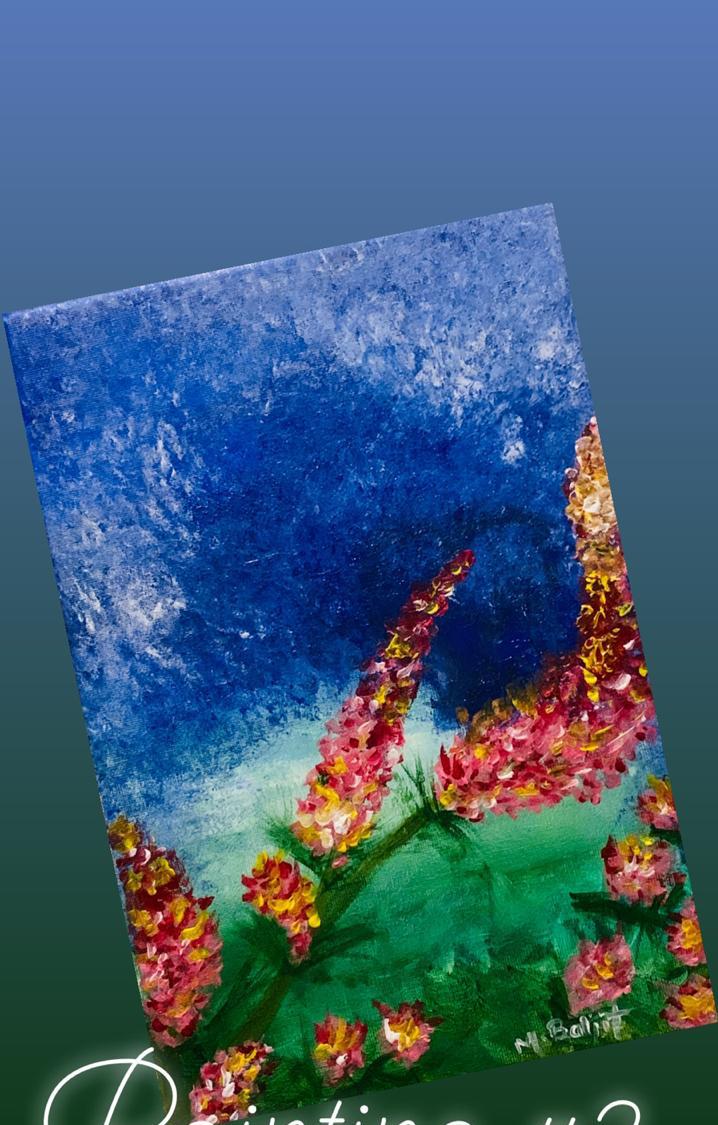 The talented woman stated she has been through many unpleasant experiences at a young age and wanted to escape through some means; she added partying and drinking just gave temporary relief but it all came right back after she became sober again.
Eventually, Meenakshee came across a Facebook painting event which sparked her inner talent. She stated she started off on an empty canvas and at the end of fighting with brushes and mingling the right colours she knew she had something amazing. She left the event feeling accomplished and wanting to do it again. That night was a changer for her, she said.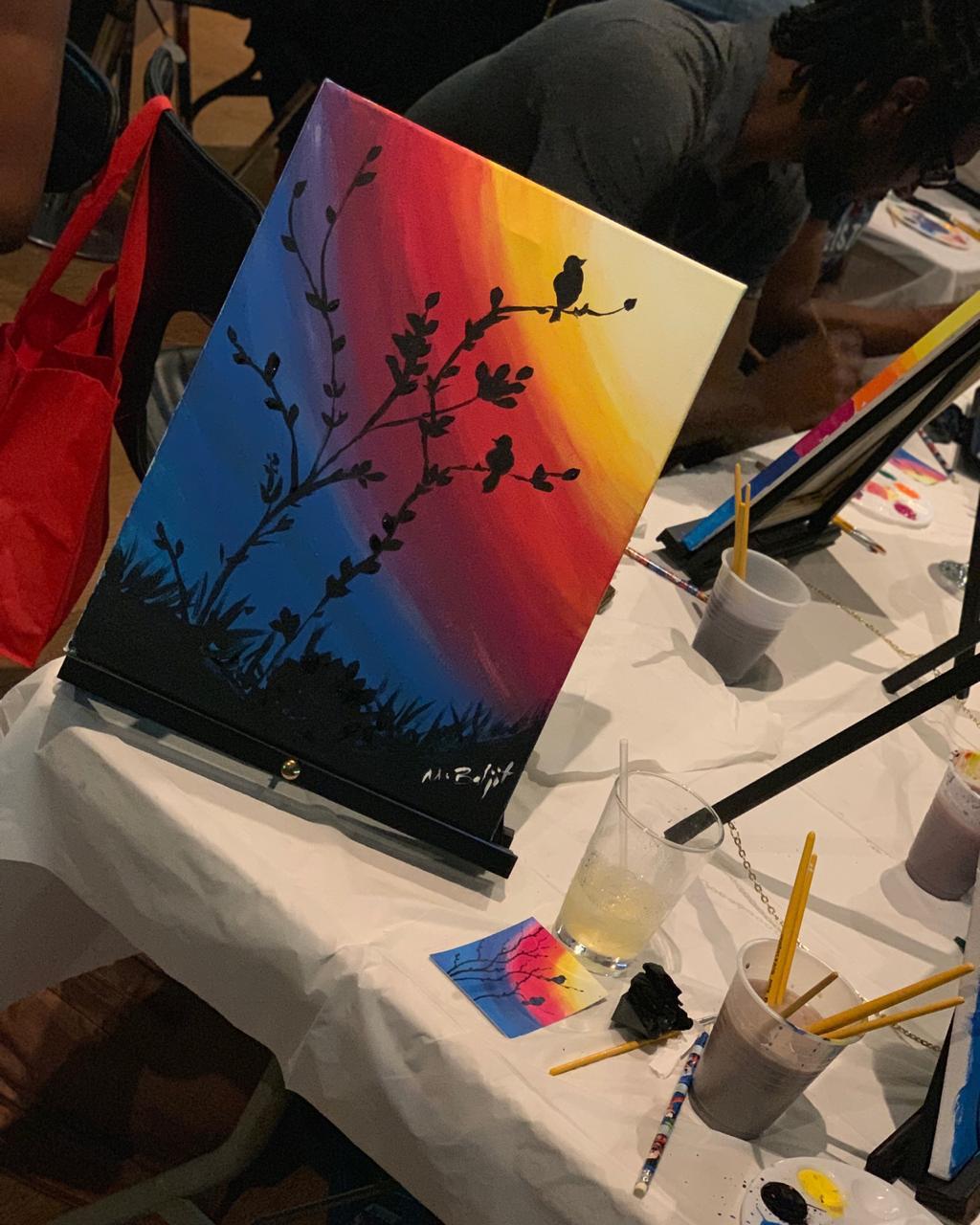 During her spare time, she would sit for long hours and conceptualise her art. The young lady expressed that her long hours of unproductivity shifting into her using her time more sensibly. She said too her newfound passion brought joy and allowed her to use creative techniques and examine the psychological and emotional undertones in her art.
She added eventually it became a thing where she would sit and paint and post on her Facebook account and persons would comment positively, adding to her joy.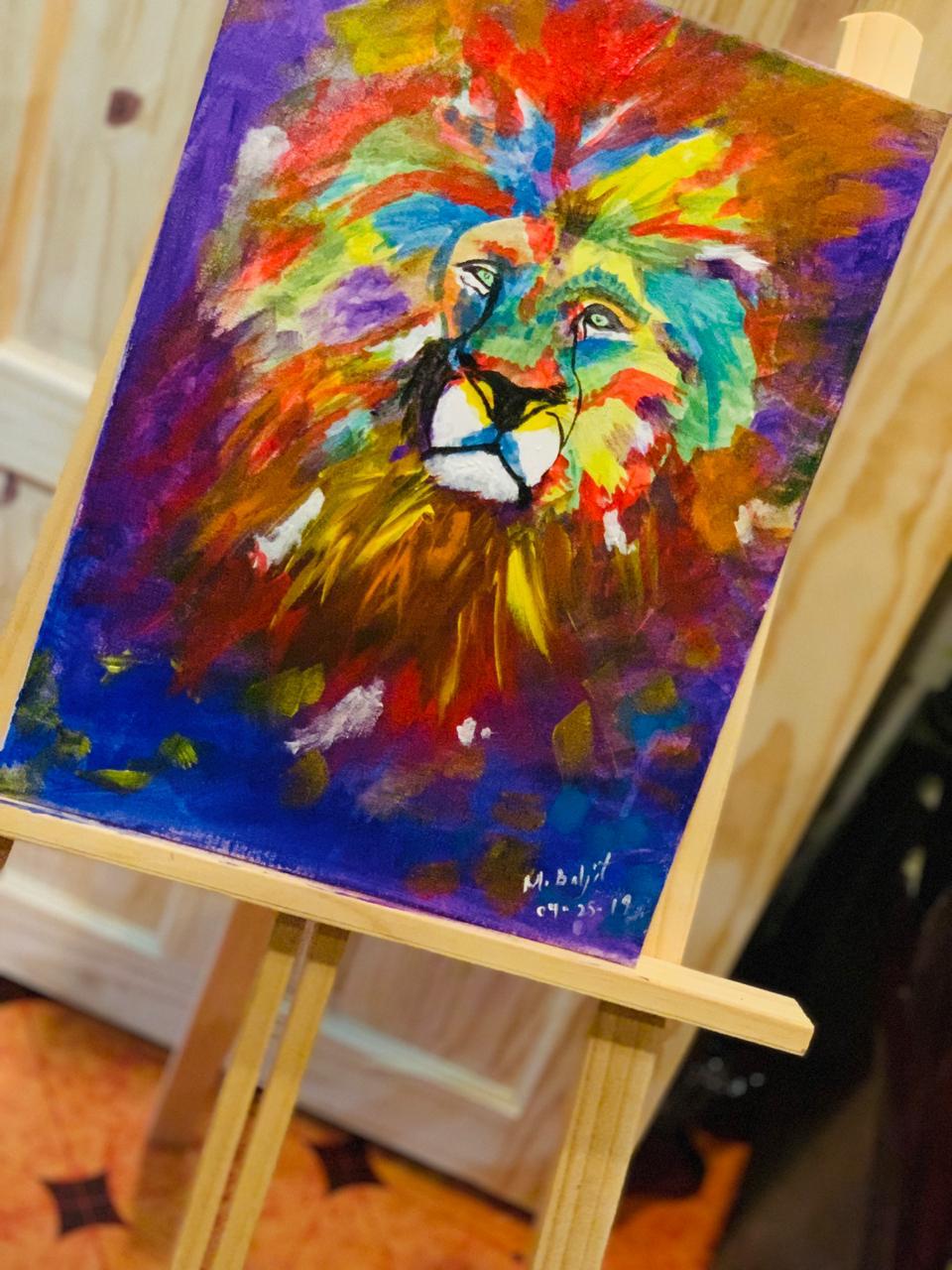 "Art speaks in different ways to people; it allows your perspective to be heard, it explores your emotions, improves self-esteem, manages addictions, improves symptoms of anxiety and depression, and helps you cope with a physical illness or disability," Meenakshee said.
She finally advised, "It does not have to be painting; challenge your self to something you always wondered about and you will be delighted with how some talents are still to be exposed."