Main Street in Georgetown is typically bustling with life: on a regular day, you can spot countless persons traversing back and forth, some on their way to work, others on their way to take a leisurely stroll or perhaps to do some shopping.
But the busy avenue now has an added element as Guyana prepares to observe its 181st Emancipation Day; now, the avenue is lined with the stalls of talented vendors who have on sale a wide array of African attire, beaded chains, head wraps, bands and even leather slippers and leather bags to complement any outfit.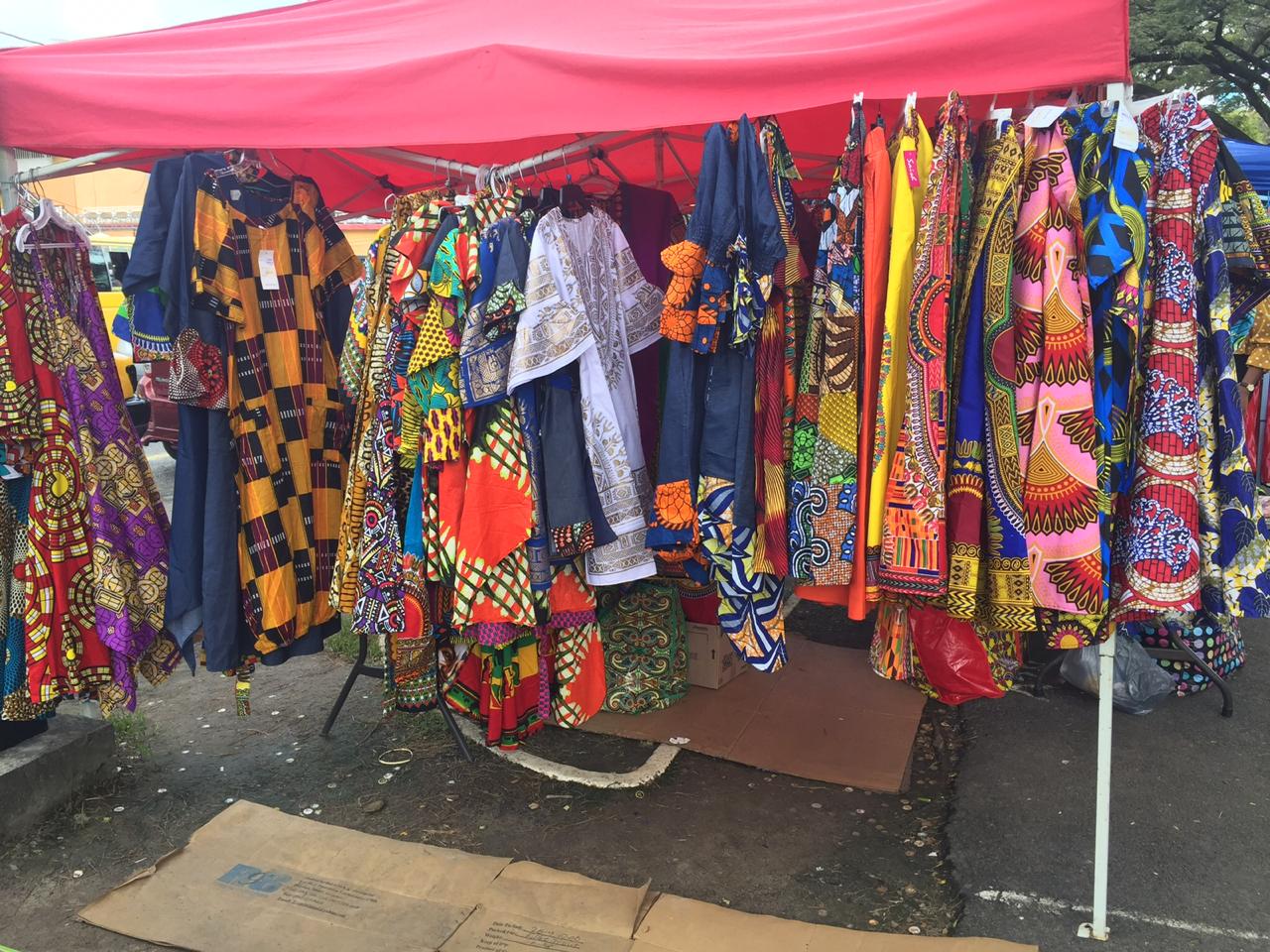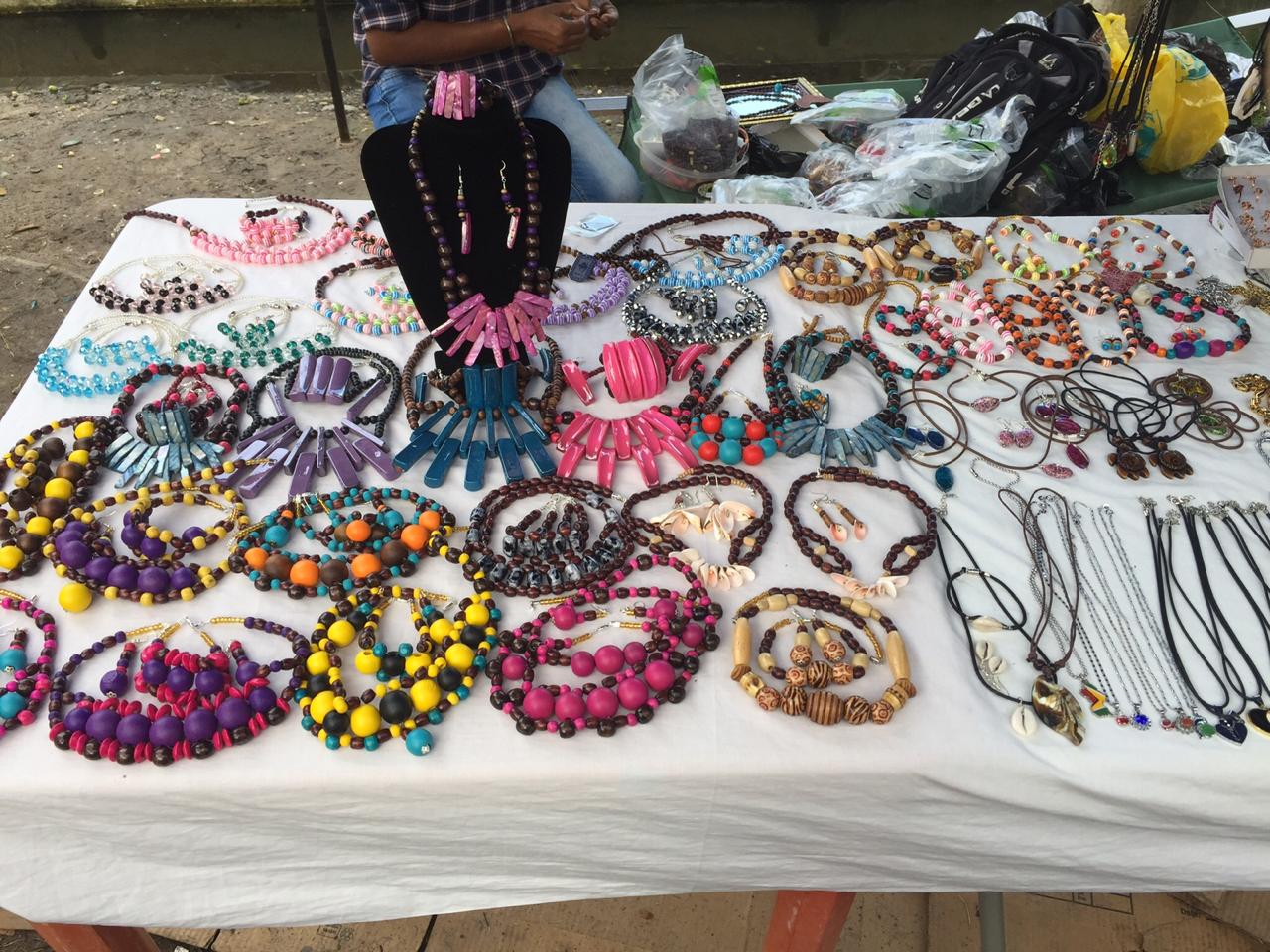 On Thursday August 1 Guyanese from all walks of life will celebrate our country's observance of the end of slavery. With the celebration comes the need to dress the part and, with just a few days remaining to the big day, Main Street is the perfect place to find everything needed to create a stylish African attire.
But even for persons who aren't just looking for clothing, the area — which is currently dubbed "The African Village" — has more to offer. Guyana Standard visited the site recently to interact with vendors and buyers.
Natasha David, the owner of Creative Designs, has been craft designing for over 11 years. To do her work, she uses all natural materials like seeds and coconuts to prepare her accessories. She said, "Right now I'm specialising in dolls which I make from leather, coconut, and fabric combined."
Natasha also specialises in making leather bags, slippers, and earrings, all of which she designs by herself. This is her fifth year taking part in the Main Street activities. She hopes to be there for a long time to showcase her products.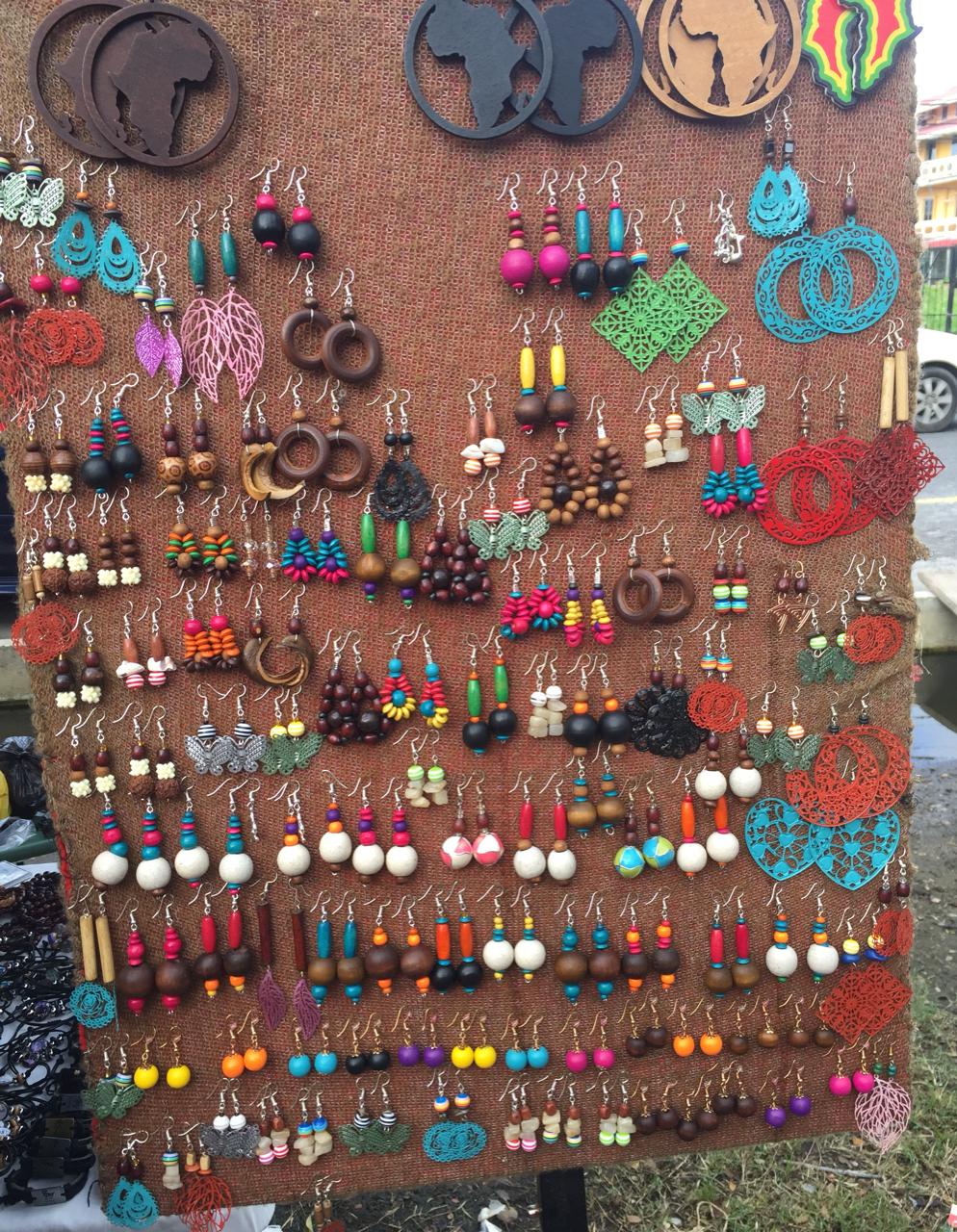 Meanwhile, a representative of KKK Fashion located in Bourda Market, Georgetown said that she was there to assist families with getting customised clothing. KKK Fashion sells imported African prints. The representative revealed that the company has been taking part on the activity for over five years.
According to Nona Khan of
Nona Fabric Creative Designs, the company specialises in fabric painting on t-shirts, hammocks, and pillow cases. Explaining the process, Nona related that the designing is done with a sewing machine.
The company also concentrates on knitting centrepieces but she said mostly enjoys making souvenirs with the colours of the Guyana Flag.
She confessed, "I love creating pieces for young children who are always excited about cartoon characters and bright colours. The children would normally come with their parents and say what they like and I would paint whatever character they like in t-shirts." This is Nona's third year participating in the African Village.
Junior, on the other hand, has been involved in craft for the past two decades. His specialties are in a variety of creative art, interior decoration and work with leather, copper, bronze and stainless steel. He also uses a wide range of stones and different beads in the process.
While he tries his best to purchase the materials locally, whenever the need arises he would import special materials to produce unique orders.
Meanwhile, there are also distinctively patterned fabrics significant to African countries on sale. Persons who were not eager to purchase sought advice on how to create head wraps and how to secure accessories for clothing they had already.
Most of the vendors said they were satisfied with the revenues earned and that they will continue vending throughout the week up until the morning hours of Emancipation Day to cater for last minute shoppers.