Omaiah Aaliyah Hall is a seventeen-year-old with big dreams and aspirations of being an inspiration to others using each of her gifts – whether it is her strong singing voice, love of dance, or recent venture into poetry.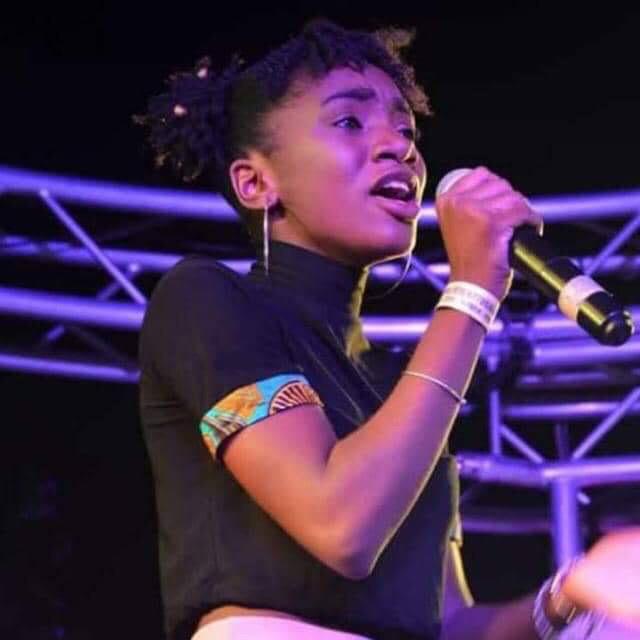 She refuses to look back and pushes to keep moving forward. Growing up with music coursing through her veins, it was no surprise when she realised that she had a voice around the age of four. Her voice, she said, was first fostered from singing in church. Further, her father is a musician and almost every member of her mother's side of the family plays an instrument or has "power vocals".
Singing has opened so many doors for Omaiah and she gives most of her thanks to her primary school teacher Mr Wilfred Success who pushed her after seeing how talented she is. Omaiah sang for almost every school event in her school's choir and had numerous solos. However, she really believed that singing was just singing. It wasn't until high school after going through a number of breakdowns that this gift became something more to her.
Omaiah explained that though she always walked with confidence and everything always seemed okay, these were ways of shutting people out. Feeling alone and tired at a very young age was not healthy and something needed to be done to lift her spirits, she thought.
Omaiah's said her voice became her best friend and when words failed music did not. She said that no matter what she was feeling at that time and wanted to express, music was the best way to do so.
"This is more than just an art form to me; this is my life and this is where I find happiness and comfort," she explained. She shared that singing was an escape from the bullying she experienced about her size, from hating the skin she was in, and from feeling self-conscious about all her flaws; her insecurities pushed her to sing even more and to become better at improving her talent, no matter how often she heard negative words. She emphasised that in her mind she was doing something great.
Meanwhile, Omaiah's gift further blossomed after meeting Franale Holder, a young Guyanese artiste, who took her under her wings in 2016 after being introduced to her through a school project.
"Franale has given me the opportunity to share my gifts on a stage where I feel appreciated. It was at her Hip Hop and Poetry Nights," Omaiah said.
She began taking part in the event every month and, as a result, her voice has started to grow. Omaiah admits her voice is not at the stage she wants it to be yet but, with Franale's help, it sure did come a far way.
Four years ago Omaiah would have never imagined all of this happening to her: she has sung at major events like Curl fete 2018 and has been invited to perform at other events. She was also asked to sing with some of Guyana's best artistes. Her dream is to release her own single in 2020 and maybe even an album in the near future.
Meanwhile, Omaiah aspires to inspire persons with her voice; it isn't just a gift for her but a gift to make people feel great about themselves and be happy.
Singing is just one of the many gifts Omaiah has. She is also a dancer, an actress, and also dabbles in poetry. Most recently, she started playing pan and has fallen in love with it. In addition to that, she is now a quarterfinalist in the first-ever Miss Guyana Teen Scholarship Pageant 2019.
With these gifts, Omaiah has had the chance to meet some phenomenal persons with whom she shares the same interests.