On the 27th of July 2019, Kasy Sookram received the first place prize for the Guyana Annual Magazine (GAM) cover competition. She was among the local artists rewarded for their work in photography, cartoon creation, visual art,  short story writing and poetry by GAM which aims to keep Guyana's literary traditions alive.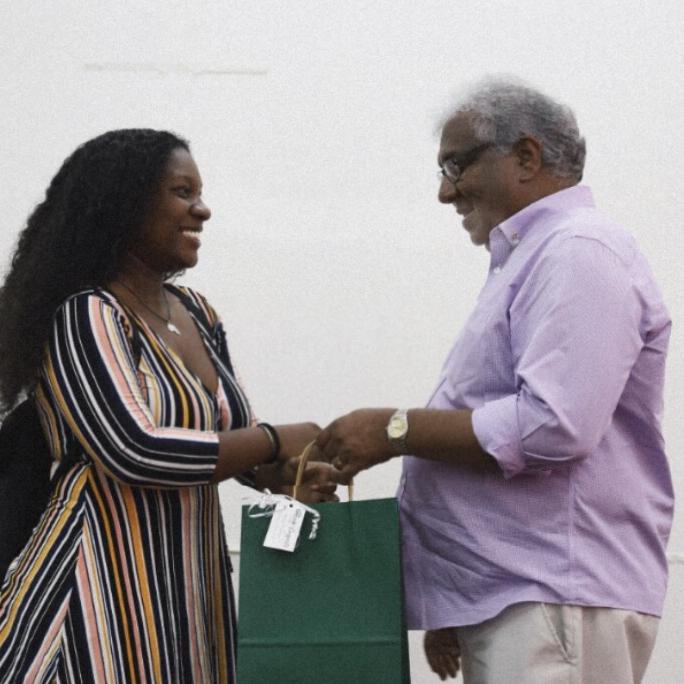 Expressing contentment with this accomplishment, Sookram intimated that it was an honour to be a part of such a prestigious, century-old magazine.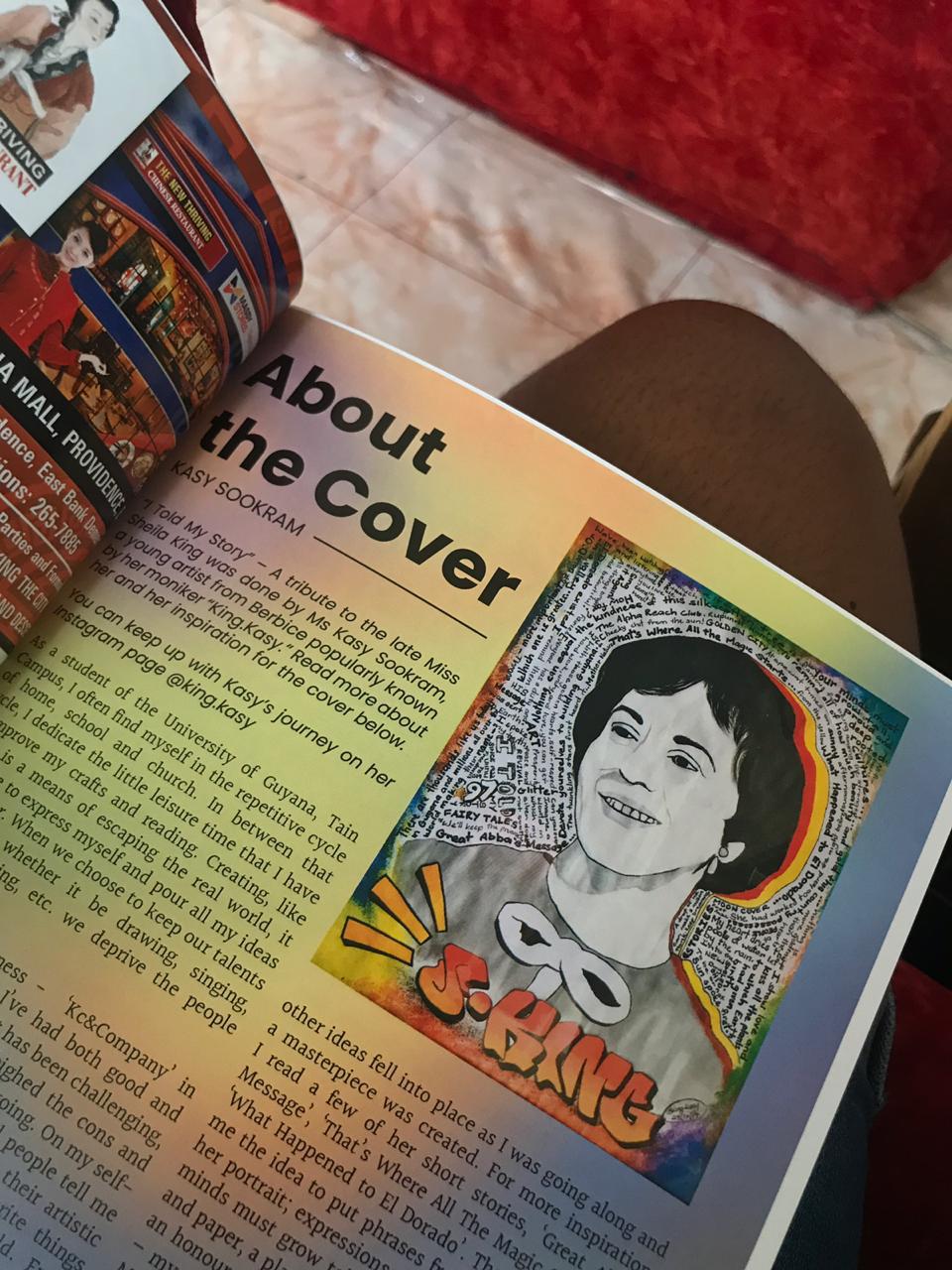 Like some, Sookram had moments of doubts. But she still heeded the advice of her very good friend Danielle Swain who encouraged her to keep pressing on. "I'd also like to mention, rather, thank Miss Swain. She was such a wonderful soul; so genuine," she said.

According to this talented young lady, she did not find the competition tedious, but rather fun and exciting. She confessed, "Honestly, when it comes to art, I feel like my ideas are always unconsciously lingering in my mind and when I see certain things then my brain would connect the dots and the idea shoots out. I've been procrastinating and weighing on the idea of creating comic books and as soon as I saw Miss King's black and white photo that was the exact idea I envisioned (to do as part of the work I submitted)."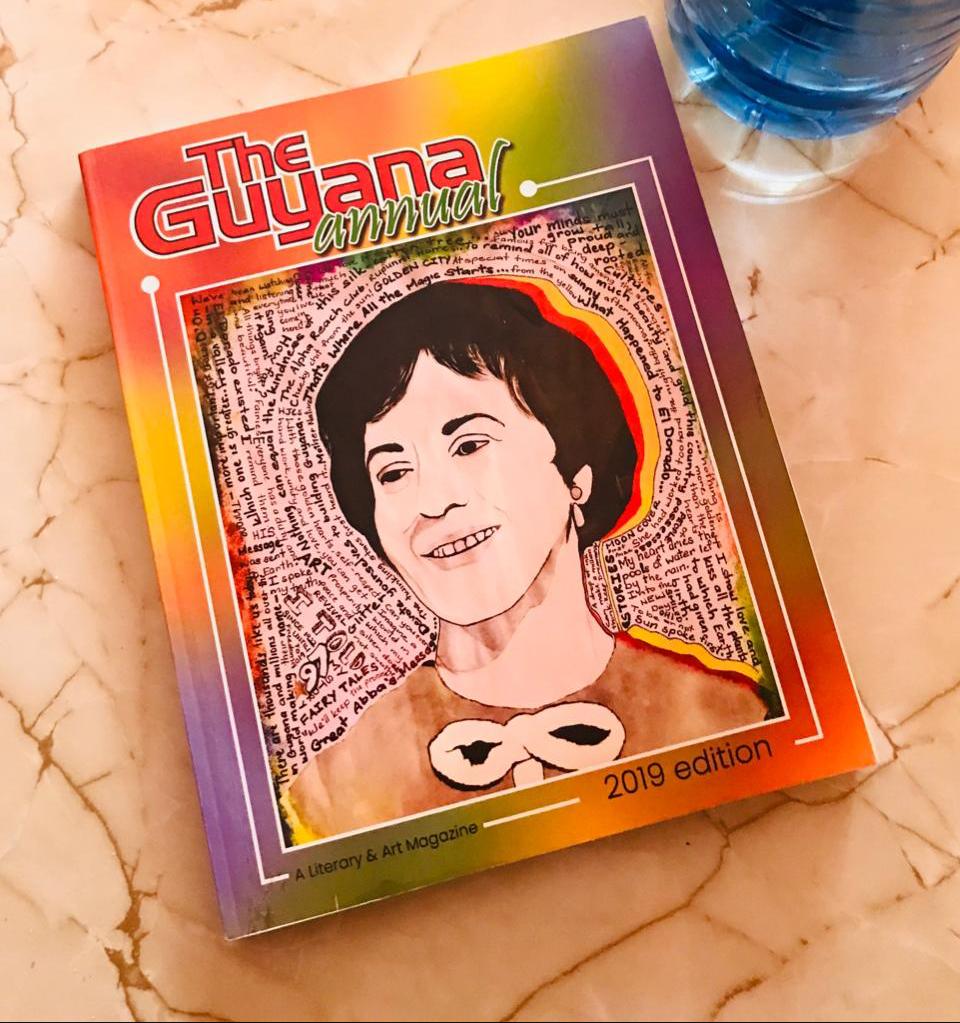 She added, "Initially, her words were supposed to be the border of the page but my trial and error instincts got the better of me and that's how the colored edges came in. To top it all off, I have a love for graffiti so I incorporated that into her name."

Having her work displayed on a magazine cover is just one of the goals Sookram has set for herself. She said that this is just a stepping stone to some of the greater things she is determined to achieve.

Not only is she thankful that the Guyana Annual Magazine competition gave her the opportunity to showcase her talent, but she is also grateful for the platform it has provided for young artists.

She, therefore, hopes that the magazine will be an engine for driving and promoting the arts in more ways than one. The determined young woman added, "I think that they're (the magazine) doing an exceptional job at trying to keep art alive. I will definitely be there next year. What they're doing is what Guyanese people need; especially local artists and hopefully next year it can be even bigger."

The 18-year-old said that she is still shocked having learned that the magazine has been around for 100 years. "I was astonished. (But the fact that my work was chosen to be the cover for one out of those many years is something that went down as one of my most memorable moments," the young woman shared.

According to her, "I hope I can keep my copies for 100 years."

As an artist, Sookram urges everyone around her to work harder and go after their dreams even if they don't have the support they desire.