"Ever since I was a little boy, my dad always took me to the South Dakota circuit to watch the riders practice. He would also take me to the grass track race. So being able to participate in the racing arena was just a dream come through for me. It was deep in my veins, running through my blood."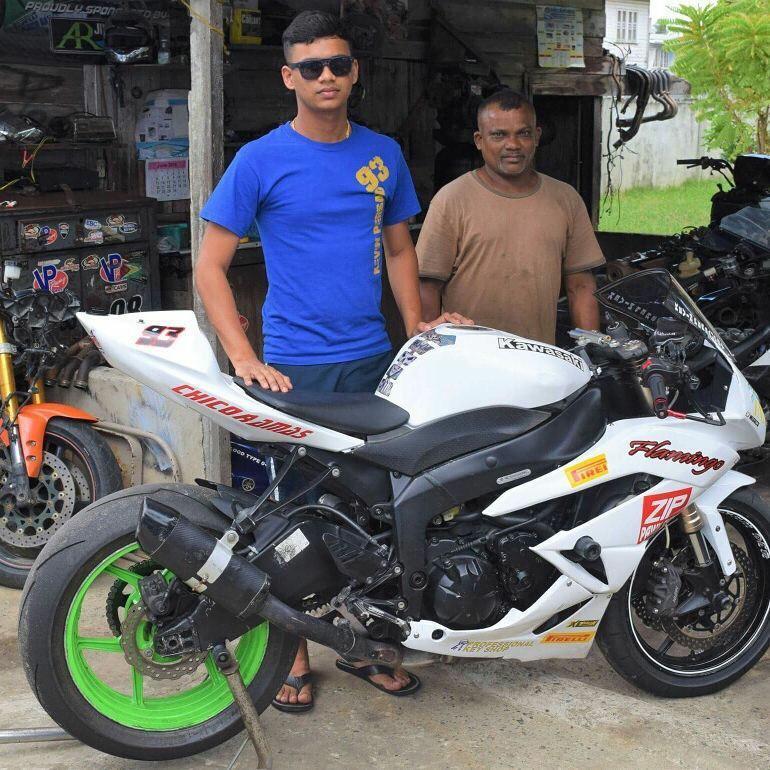 Those were the words of 20-year-old Kevin Persaud, a former student of the Queens College Secondary School and an amazingly talented young biker. At such a young age, he already has under his belt, two championship titles for races held in Guyana.
During his interview with the Guyana Standard, Persaud shared that since the age of 14, he was determined to chase his dreams of becoming an international racer. In fact, he first claimed the national spotlight when he won the 2017 Guyana superbike racing competition, and more recently, the 2019 Guyana champion for ATV when the international drag racing finals went down on August 25, last.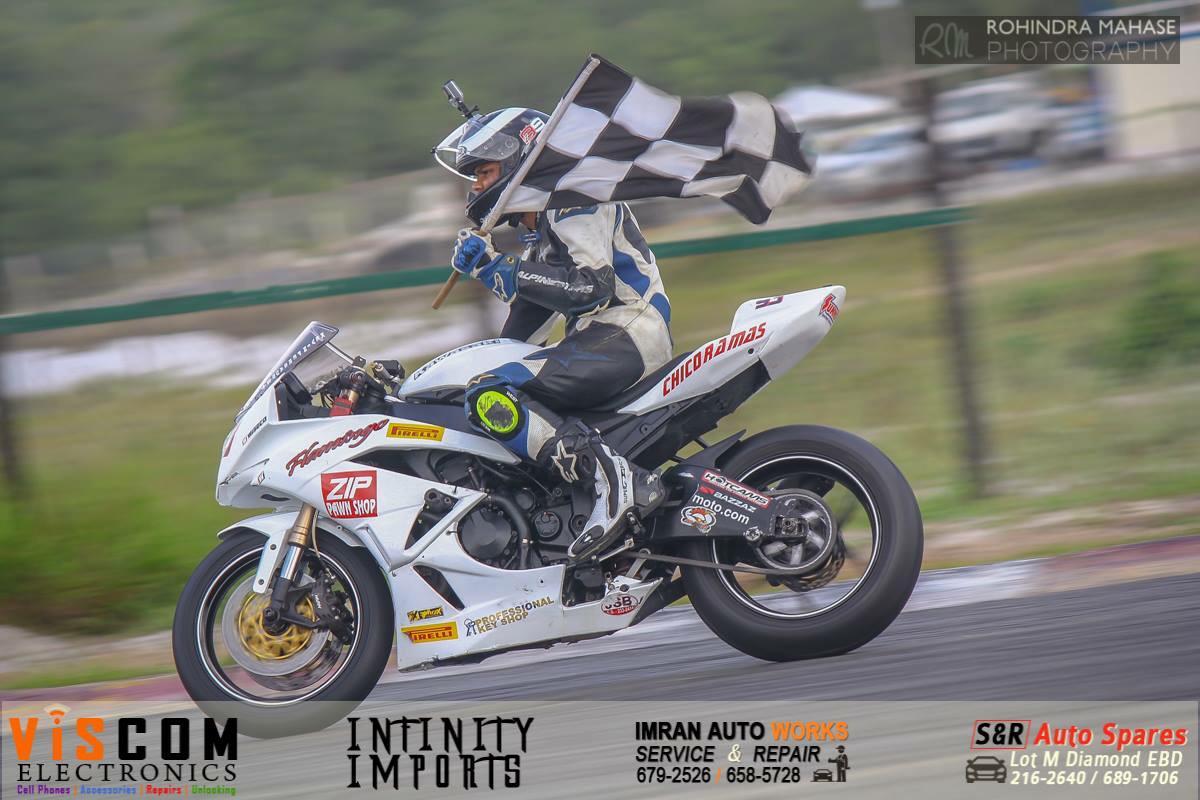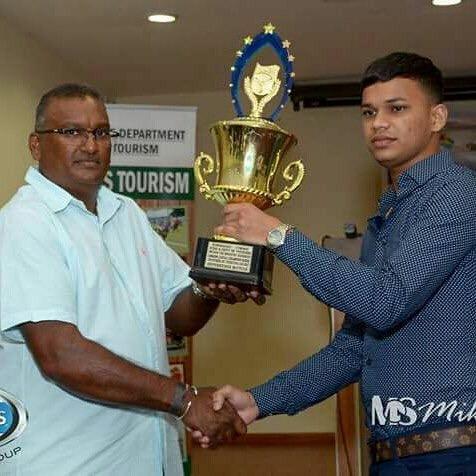 This humble young man described his feelings since the coveted winnings as 'amazing', noting that he is without a doubt, on the journey to realizing his dreams of representing Guyana at the international level.
"I did get to live the first chapter of my dream, and the following year I was called. I raced all through the year gaining podium places and finishing second in the Superstock championship. I also gained two Caribbean motor racing championship wins which was an amazing feeling and honour," Persaud conveyed.
But for his early success, Persaud credits his parents who have both played significant roles in supporting him to go after what he loves most.
"My dad, Narendra Persaud, is a motorcycle mechanic and he's the one who contributed to my great success at motorcycle racing in Guyana and around the Caribbean. My mom, Ambika Persaud, is always there to make sure I'm happy doing what I love," he said
With respect to his fondest experiences in his developing career, he recalled entering his very first racing competition in Guyana, where some of the Caribbean's best bikers were going head to head with him. While he did not manage to beat his fellow Guyanese racers, owing to their superior skills, he somehow outshone all of the international riders in the competition.
Further to this, Persaud said that he took another step closer to realizing his dream when he was given the opportunity back in 2015 to tour Jamaica and Barbados for the Caribbean Motor Racing Championship (CMRC).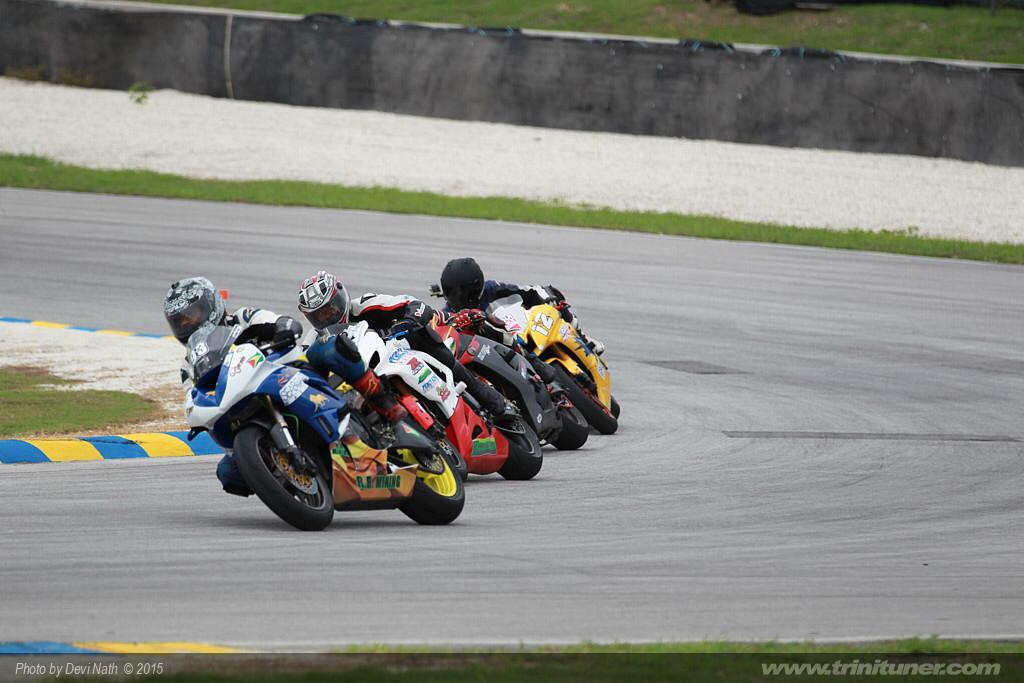 During the tenure across the Caribbean, the young biker gained five top places in all the races. Later that year, when Guyana held the GMRC, the young lad was moved up to the super sport class, or rather, the "big boys" league. This he shared, was his big moment as he gained a few podium places.
Another great opportunity was presented to him in 2016 as Persaud was able to travel Trinidad and Tobago to race, but according to him, it was a "troubled weekend."Be that as it may, the lad said he was grateful for the chance to gain some valuable experience.
In November of 2017, the career-driven youth copped first and second places in other races and later went on to clinch his first Guyana superbike title which was a next chapter of his dream.
Even though there were few challenges since then, Persaud went back this year to the drawing board and decided to shake things up a bit by trying drag racing.
"At my first drag meet in June, I made it into the semifinals and the next drag meet in August, I made a clean sweep and went onto win the Guyana ATV drag race title," the talented racer stated. He noted that his eyes are now set on participating in races being held in Latin America as well as North America.

Whenever Persaud is not racing, he enjoys going for long rides, hanging out with friends, playing football, and not missing a second of TV shows about motorcycle races around the world, particularly MotoGP.
This young man takes inspiration from Marc Márquez Alentà, a Spanish Grand Prix motorcycle road racer and one of the most successful motorcycle racers of all time with seven Grand Prix world championships to his name, five of which are in the premier MotoGP class.
In closing, Persaud noted that his message to everyone, not just younger folks is, "Be passionate about what you do. If it is not to your liking STOP now! You're never going to put your best into something you're not passionate about…"