The Guyana Police Force (GPF) moments ago issued a wanted bulletin for six suspects in the execution-style killing of 24-year-old Eon Williams which occurred two Saturdays ago at Lover's Lane, Amelia's Ward, Linden.
Williams' 20-year-old girlfriend, Melita Antigua was injured in the shooting.
A Cayenne drug leader, identified as Denzil Grant is among those wanted by the police. Grant is said to be currently hiding out in Cayenne. The car that the gunmen used to execute Williams is registered to Grant.
Guyana Standard has been informed that Grant's gang is in rivalry with another gang in Linden which is being operated by the deceased's cousin, ex-cop Teon Allen called "Spoil Child."
"Spoil Child was recorded on surveillance footage shooting at Grant's mother, Denise, early last month. Police believe that it was this shooting that caused Williams his life.
Grant's local address has been listed as Lot 232 South Amelia's Ward, Linden.
Also wanted for the murder of Willaims are Renard Caesar, 23; Richard Caesar, 25; Randy Billy, 32; Sherwin Benjamin and Martin Fraser, 21, all of Linden.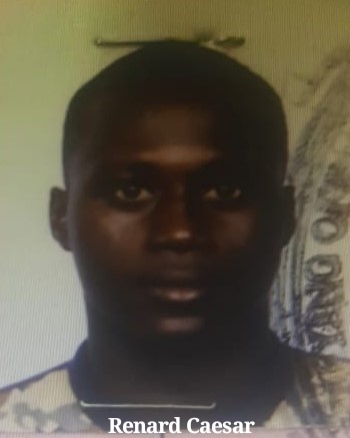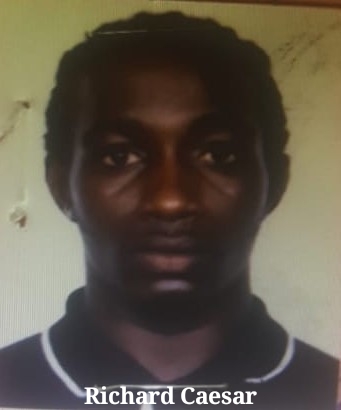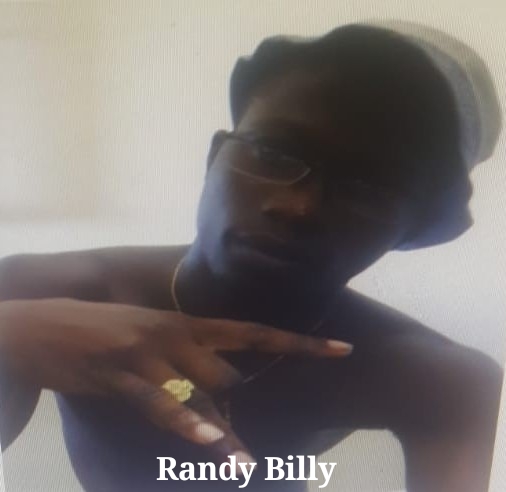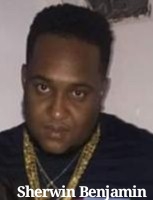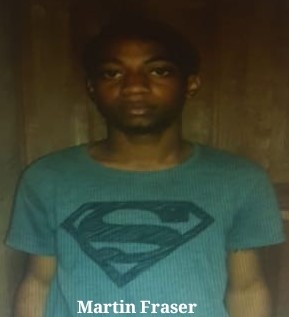 Anyone with information that may lead to the arrest of the suspects listed above is asked to contact the police on telephone numbers 444-3406, 444-3297, 444-3429, 444-3512, 225-3650, 226-1928, 911 or the nearest police station.