…Surveillance footage shows gunmen trailing victim's car
An Essequibo businessman died at the Georgetown Public Hospital Corporation (GPHC) this afternoon—just a few hours after he and his driver traded bullets with two gunmen who trailed them to the El Dorado Trading, a gold dealership in Newtown Kitty.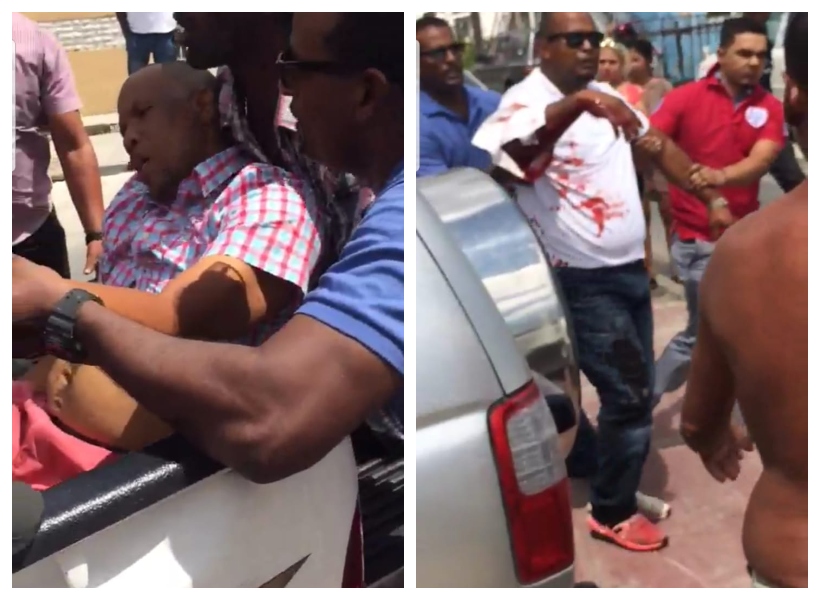 The deceased has been identified as Deon Stoll. Based on reports, the businessman was going to sell raw gold at El Dorado Trading when the gunmen attacked him and his driver. The driver, who was also shot, has not been identified as yet.
Surveillance footage shows the businessman's car driving on Da Silva Street—heading towards the gold dealership with the gunmen's car tailing closely behind.
Just as Stoll's driver drove onto a parking spot in front of the company, the suspects stopped behind and two gunmen jumped out of their vehicle and ran to both doors. The gunmen immediately opened fire.
Stoll was seen on surveillance footage opening fire on the suspects while his driver tried to wrestle one of the men. It is unclear if the men carted off with any valuables from the victims. One of the gunmen might have been shot by the businessman since he fell on the roadway as he ran back to the getaway car.
The victims were immediately rushed to the hospital where Stoll subsequently passed away.
There are reports that a third person, a security guard attached to the business place, was shot when the gunmen opened fire but this has not been confirmed as yet.