The Customs Anti-Narcotic Agency (CANU) yesterday afternoon interdicted 42.8 Kilogrammes of suspected cannabis at the Parika Public Road, East Bank Essequibo (EBE).
Two men have since been taken into custody. They have been identified as 39-year-old Shafeek Latif of 535 Tuschen New Housing Scheme EBE, and 35-year-old Naresh Totaram of 632 Tuschen New Housing Scheme.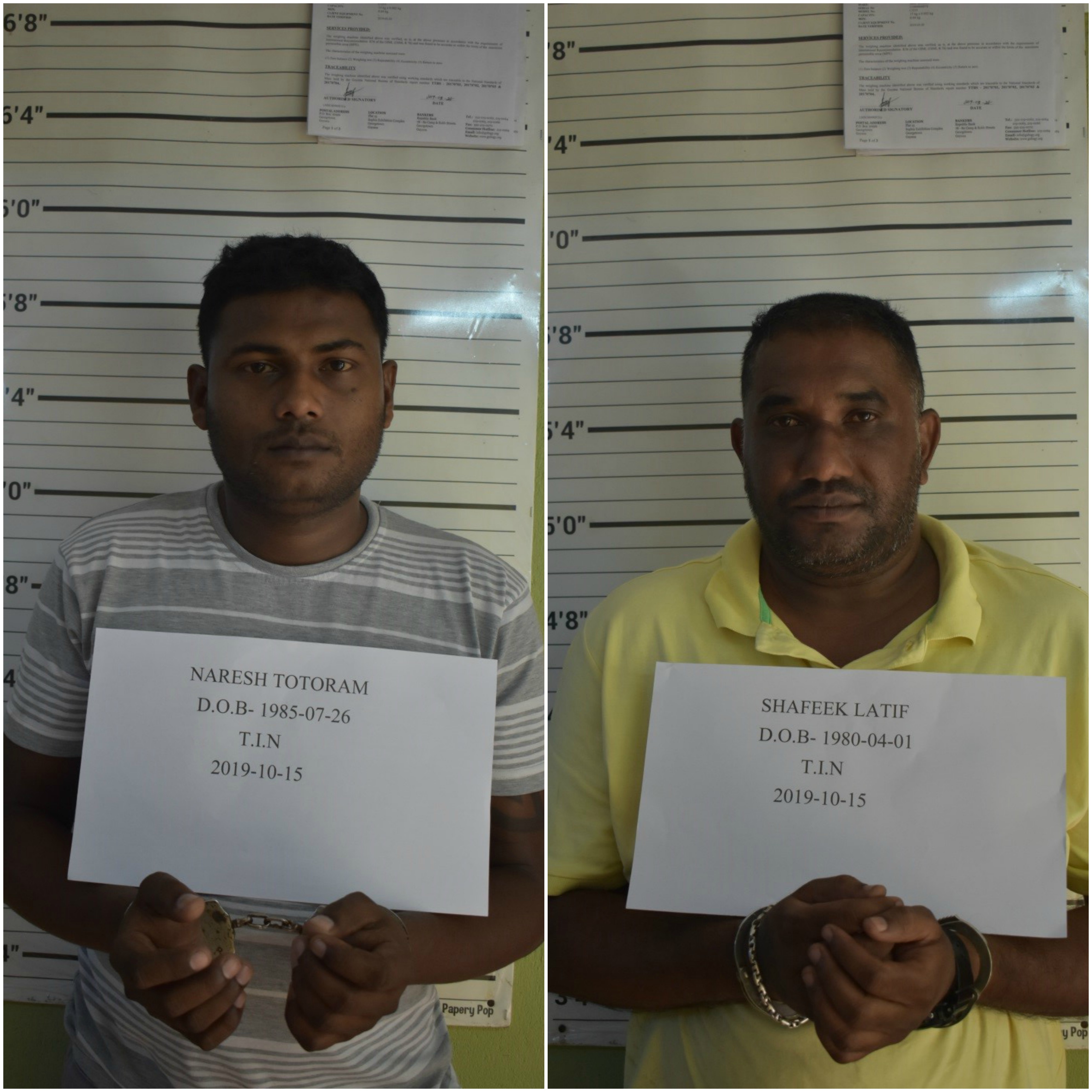 According to reports, the suspected cannabis was found in a Toyota Spacio motor car, in which the two men were occupants. The substance was found in two "salt bags" in the back seat of the vehicle.