Chairperson of the Guyana Elections Commission (GECOM), Justice (retired) Claudette Singh has asserted that only she holds the reins of the agency. She made these comments during an interview on the Kaieteur Radio moments ago.
Her assertion comes at a time when several factions of society are of the belief that GECOM is compromised. The opposition has hinted to this several times since Singh's appointment.
But tonight she asserted, "I'm in control…I don't look at faces," adding that all she looks at are the issues and ways to address them.
Given that her appointment comes close to what is being seen as the "mother of all elections", Justice Singh was asked how she is coping with the job.
She replied, "I can't say much, but at times you feel the job is hard, but you weather the storm. I'm in it and will get through it. I'm in control. I just want to serve my country,"
JAGDEO WON ME OVER
Retracing her steps leading to her appointment, Justice Singh said that she was contacted by the Leader of the Opposition, Bharrat Jagdeo when the hunt was on for a new chair following the resignation of her predecessor, Justice (retired) James Patterson.
She noted that Jagdeo invited her to his office to discuss placing her name on the list to be submitted to President David Granger. She said that this was his second request as she had declined the first.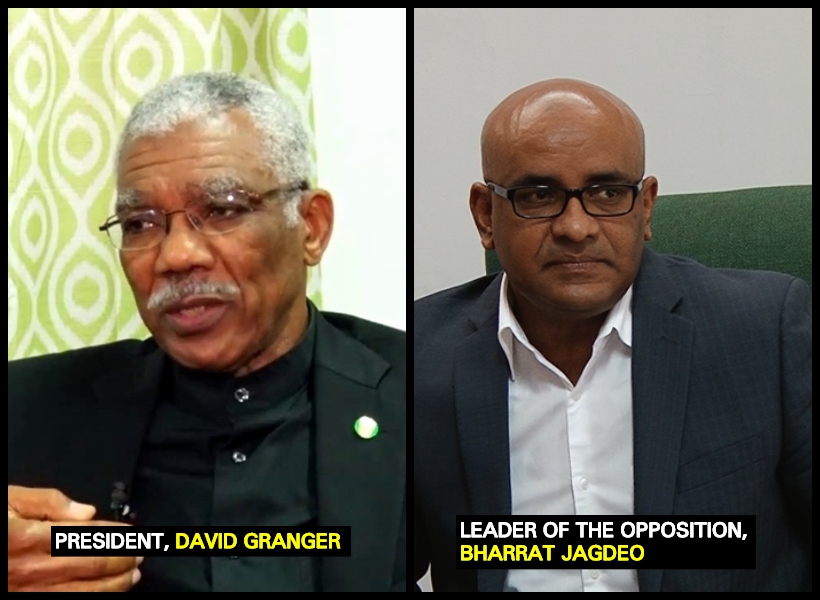 "We spoke about the appointment of the GECOM chair, he asked me to place my name. I hesitated and eventually gave in and here I am…He spoke to me and he won me over…I wasn't expected to be appointed until someone call and address me as Madam Chair," Justice Singh said.
She assumed her duties on July 30.