The People's Progressive Party (PPP) is now calling on the Guyana Elections Commission (GECOM) to fortify its vetting process of polling day staff and agents to ensure that the democratic process is free and fair.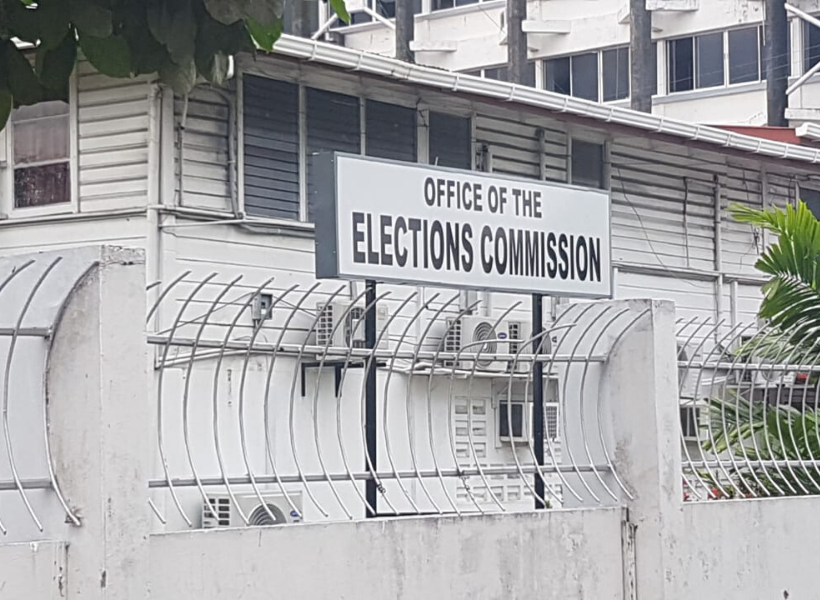 The party's call was made through its Leader, Bharrat Jagdeo who, during a news conference at this Church Street office today, said that GECOM should strive to ensure that there are adequate "strong safeguards" on elections day.
"We must avoid capricious action by random placement of officials…There must be strong penalties for anyone who violates or engages in an electoral offense – which is a criminal offence. And, we are paying careful attention to the recruitment of staff…We've seen some whom they are proposing to recruit [would have] campaigned with APNU (a Partnership for National Unity). So, we will be objecting to those people," the former President said.
He added that these measures are necessary, especially when staffers are expected to act impartially.
"You can't be overtly campaigning for a political party, [and] then be part of the machinery. People have the right to vote however they want to – the staff at GECOM included – but they can't be seen as overtly campaigning for pollical parties, and then be part of a process where they have to act objectively, and impartially. So, people who are overtly part of campaigns must not be part of the machinery of GECOM. That's the only way you will safeguard the integrity of the process," Jagdeo said.
The Opposition Leader said that his party will be ensuring that in every polling place, there will be "strong" polling agents, who will ensure that any attempt to violate the integrity of the process will be nullified and exposed.
Jagdeo, in commenting on GECOM's schedule, said that his party is very pleased that the activities are corresponding with the specified timelines.
"We have looked at the timeline, and so far, all of these activities fit well into the timeline. We believe that elections could have been held in December, or early January – the latest – but since it was delayed till March, they do have some room there. And so, we've looked at the timeline prepared by GECOM, and these activities are well within the timeline. You can go through this detailed level of scrutiny of the list and database and yet have National and Region Elections by March 2," he emphasized.