Port Kaituma was sent into a month-long electricity outage following the failure of an engine at the Port Kaituma Power and Light Company (PKPLC). Since then, several accusations were made regarding the maintenance of the component and the fluids being used to keep the engine running.
During a recent protest action outside the PKPLC, villagers claimed that the wrong blend of oil was poured into the engine, which caused the catastrophic failure of the machine.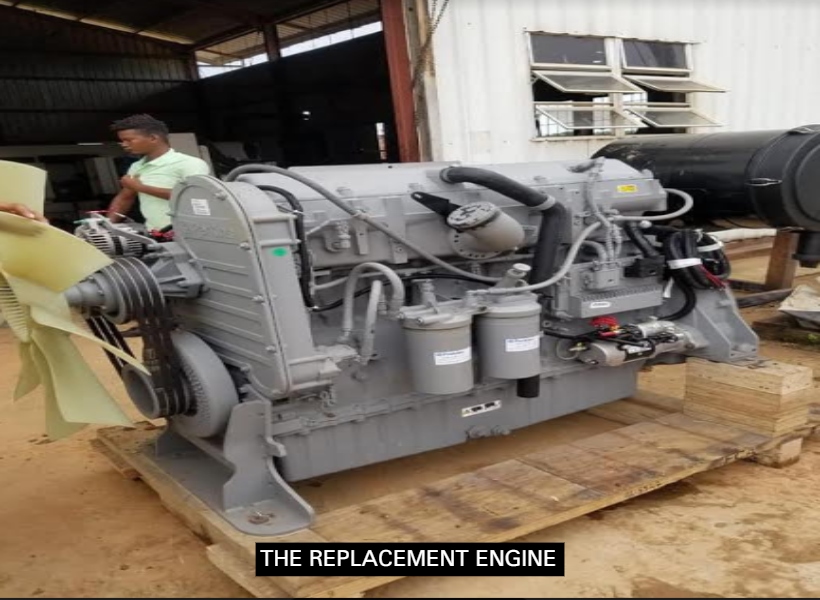 But, the Chief Executive Officer (CEO) of the Hinterland Electrification Company Incorporated (HECI), Horace Williams denied this assertion. He told the Guyana Standard that the engine simply "outlived" its purpose. Williams explained that the engine was in place for several years and after extensive use, the engine became inoperable. This, he said, is normal.
"No, no. It is not that they did something wrong. These engines have lifespans and after extended use, they have to be changed," he said.
A new engine was transported to Port Kaituma on Monday, and modifications were being done to install it.
Williams said that a similar engine will serve as the replacement. Asked if it would have been appropriate to install a "better" engine that can cope with the strenuous task, Williams said that this is irrelevant as all engines – regardless of model – will ultimately expend their hours and go obsolete.
The official, however, did mention the importance of maintenance to ensure that these engines deliver value for money. This means that routine inspection and maintenance must be done to ensure that the component survives to the end of its limit.
To that effect, the CEO said that greater efforts will be placed on the maintenance of engines and generators in the hinterland, as the HECI moves to ink a Memorandum of Understanding (MOU) with Power Producing and Distribution Incorporated (PPDI).
This agreement will see the PPDI taking over the maintenance of the plants in the hinterland to ensure that they are kept in tip-top shape. Prior to this, power companies did their own maintenance.
Williams said that the decision was made to go along this route, given that the PPDI has demonstrated that it possesses the expertise. Currently, PPDI is responsible for the maintenance of the Wartsila generation plant in Kingston Georgetown.