Arguing that a 75-year jail sentence for the February 23, 2013 murder of Enterprise, East Coast Demerara businessman Kumar Mohabir, is unduly severe, Devon Thomas and Randy Isaacs have now turned to the Court of Appeal for redress. It was in May 2015, that Thomas, then 17, and Isaacs, then 21, were found guilty by a jury of the murder. They were each sentenced to 75 years' imprisonment by Justice Navindra Singh at the High Court in Georgetown.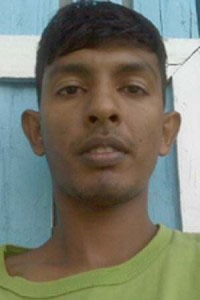 In challenging the conviction and sentence, the men have proffered seven grounds of appeal in a Notice of Appeal lodged at the Court of Appeal. They are arguing that the trial judge erred in law in failing to direct the jury to disregard and/or to place no weight on the evidence relating to the identification parade because it was concluded in unfair circumstances.
Among other things, the murder convicts are further arguing that the trial judge erred in law in his direction to the jury on how to deal with the inconsistencies and discrepancies that arose during the trial between the witnesses' testimonies. According to them, the trial judge committed another error in law in not adequately putting and/or explaining to the jury their defence.
"The learned trial judge erred in law by usurping the discretion given to the Parole Board when he stated in his sentencing of the appellants [Thomas and Isaacs] when they would be eligible for parole," Isaacs and Thomas are contending. Apart from being convicted of murder, the two men were also found guilty of attempting to murder Mohabir's brother, Navendra.
Based on reports, Mohabir was attacked by a group of intoxicated men who were armed with broken bottles, after he went to collect a tent he had rented to his neighbours for the Mash Day celebrations. Navendra went to his brother's aid when he was viciously attacked by the men. Kumar died while receiving treatment at a private city hospital.