The Guyana Revenue Authority (GRA) issued several advisories in 2019 cautioning the general public to be on the lookout for individuals posing as tax officials. The collection of bribes is the motive behind these impersonations, says Commissioner-General Godfrey Statia.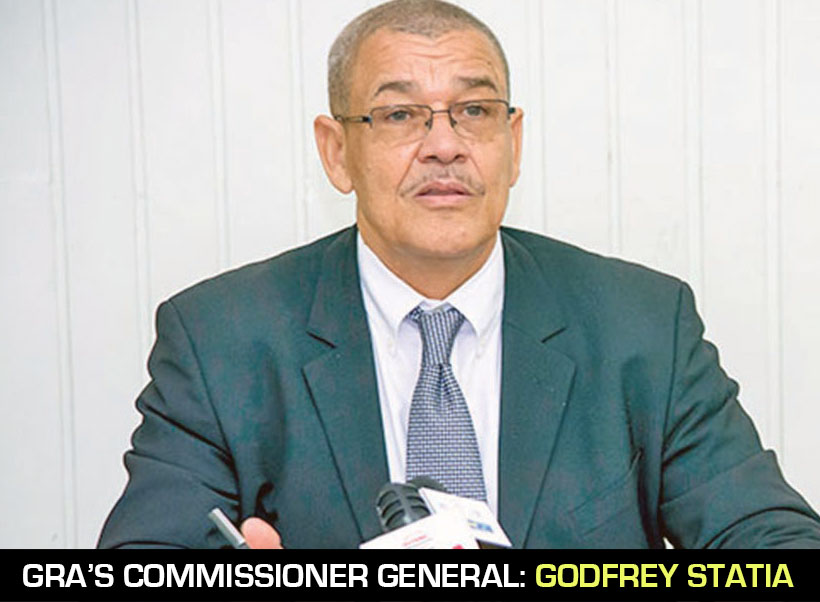 He made this revelation during a press conference yesterday at the Agency's Camp Street, Georgetown, office.
"Most people who try to impersonate a GRA officer is to collect a bribe, to forcefully allow them (customers) to pay over," he said in response to the Guyana Standard's question on the motivation behind these impersonations.
The tax chief noted that the GRA has not been lenient whenever someone is caught. He said that the matter is immediately handed over to the police once detected.
Statia said that there are instances where persons report impersonation but when the Agency delves into the matter there is no substantive evidence to support these claims.
Nevertheless, the police is called in to investigate.
The tax chief's utterance comes against the backdrop of several businesses in Essequibo and Berbice claiming to have been swindled by individuals who claim to be representatives of the GRA.
The GRA has reminded on several occasions, that if you are approached by someone claiming to be an Officer of the GRA, request proof of identification and take note of the identification number and name of the individual.
Additionally, the GRA reminded that that the issuance of Malt, Wine and Liquor, Trade and Miscellaneous licenses can only be done at the GRA offices. Officers of the GRA are not authorised to collect monies from taxpayers. All payments for licenses or taxes should only be made to cashiers at the GRA headquarter or any of its Integrated Regional Tax Offices located across the country, where an official receipt will be issued.
The Agency advised that persons should take precaution by verifying the legitimacy of an Officer's ID or any activity they are carrying out on behalf of the Authority by calling 227-6060 Exts. 3201-3208 or 4105-6.