The Guyana Elections Commission's (GECOM) introduction of a Code of Conduct for political parties – three days before the hosting of General and Regional Elections – will have little effect, says A New United Guyana (ANUG) candidate, Jonathan Yearwood.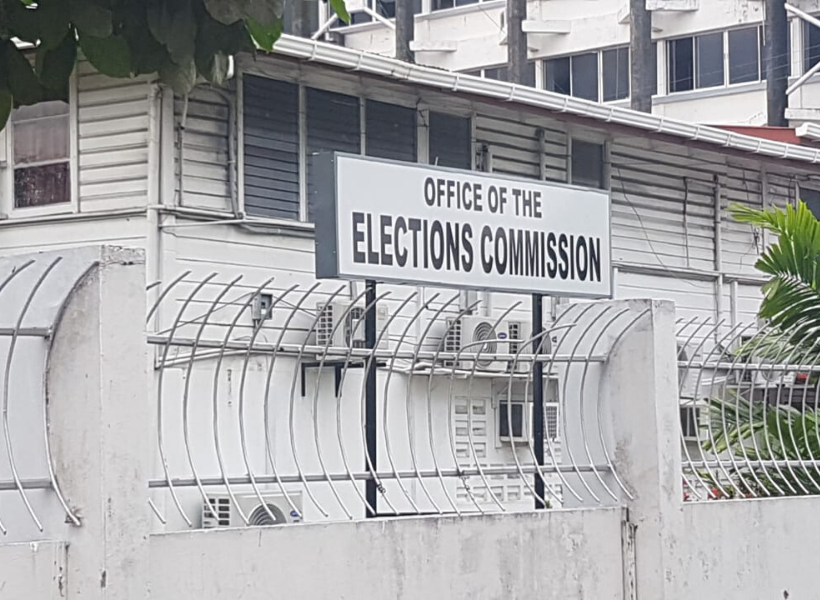 The Code of Conduct was this afternoon signed by several parties including: A New United Guyana (ANUG); A Partnership for National Unity + Alliance for Change (APNU+AFC); Change Guyana (CG); Liberty and Justice Party (LJP); People's Progressive Party/Civic (PPP/C); People's Republic Party (PRP); The Citizenship Initiative (TCI); and The New Movement Party (TNM).
After the signing, party representatives were given a chance to make brief remarks. It was during this time that Yearwood registered his concerns.
"I must say: I think it is extremely late in the game…We're two to three days before the election. This should have been done two months ago," he said, while reminding that the Ethnic Relations Commission (ERC) introduced its some three weeks ago.
Yearwood said that with all the "mudslinging" in the past – which he contends continues – the code ought to have been implemented months prior to the elections.
"We knew the elections were coming; everybody knew it was coming. So, it should have been done a lot earlier so that the political parties could have been abiding by it. As it is, supporters of all political parties have been slinging mud outside there left, right and centre, and nobody has been checking them; nobody has been condemning those supporters. Maybe if this Code of Conduct would have been in effect a lot earlier, it could have had more effect…It will have very little effect between now and elections, and shortly after," Yearwood said.
He however, said that he is appreciative that the commission was still able to get a Code out.
The purpose of the code, GECOM's Chairperson Justice (Retired) Claudette Singh said, is to develop and maintain rules, values and ethical principles for the guidance of political parties contesting the elections.
It was noted that some political parties were absent. The Chairperson said that it is no fault of theirs but solely due to GECOM's late invitation.
"The fact that they are not present, should not be viewed as an indication that they're not in agreement with the code. However, it is indeed refreshing to note that many of our political parties have readily consented to abide by the principles embodied in the code by their presence," she affirmed.
Singh urged all the parties to adapt a "responsible approach" to ensure that in the days leading up to elections be free of hate speeches, incitement and provocation, which may inevitably evoke emotions in an already charged atmosphere.
The party representatives congratulated GECOM for formulating the code, and gave their assurances that they will abide by the rules enshrined.