Proprietor of Pegasus Hotel, Robert Badal, who is hopeful of becoming Guyana's next Executive President, is actively being investigated by the Guyana Revenue Authority (GRA).
Guyana Standard was able to confirm with reliable sources at GRA that the Authority became suspicious of Badal when it noticed several suspected cases of over-invoicing along with related party transactions. This publication was also informed that many other "big businessmen" are being investigated as well.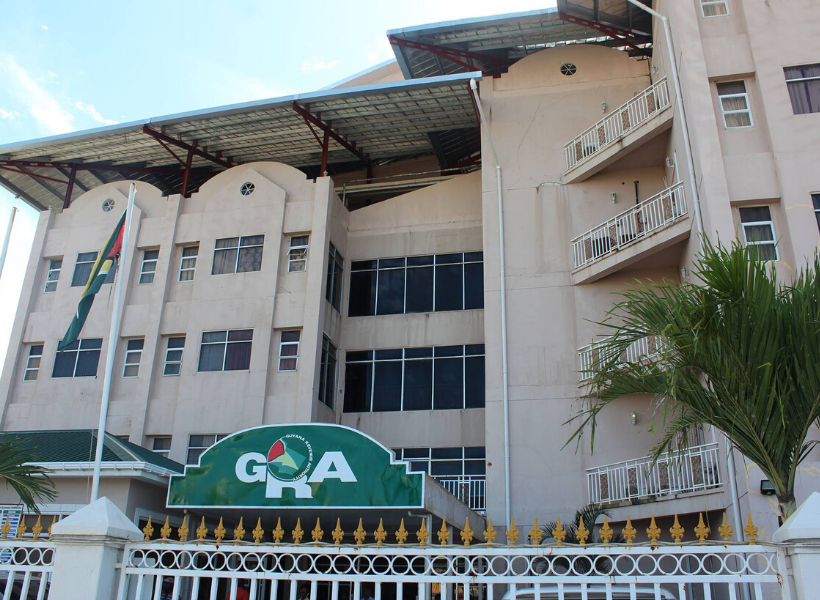 When GRA Commissioner General, Godfrey Statia was contacted for a comment, he made it pellucid that the law prohibits him from speaking on such matters.
Badal is also the owner of Guyana Stockfeeds Inc. Over the years, eyebrows were raised over financial statements provided by that company.
The Guyana Securities Council (GSC) for example, had cause to chide the Badal led company for claiming that it had paid dividends for the 2012 financial year when that was not the case.
In a public advisory in the Stabroek News, the GSC said that Stockfeeds published its interim report for the first half of 2013 in the September 20th, 2013 edition of Stabroek News and stated that it had paid dividends totaling $80M. But the Guyana Securities Council was notified by several shareholders that they did not receive any dividend payments for that period. The Council subsequently contacted the company and its lawyer on the matter while calling on shareholders at the time to seek advice. (SEE LINK https://www.stabroeknews.com/2014/01/10/news/guyana/stockfeeds-pay-2012-dividends-stated-securities-council/).
Chartered Accountant, Christopher Ram had also raised concerns about Badal's Annual reports for Guyana Stockfeeds which carried several accounting weaknesses. In his assessment that was documented in 2009, Ram said, "An observer of accounting and other disclosure requirements would find much of interest in terms of the contents of the Annual Report and the quality of the financial statements, even ignoring an obvious error of $400 million on the face of the balance sheet, which some may regard as the most important of the financial statements. These relate to the dating of the auditor's report before the financial statements were even approved by the board, inconsistency in particulars about who the company recognises as key management personnel, disclosure about shareholdings, actuarial valuations and tax reconciliations. That the company continues to pay US$50,000 management fees to a similarly named Trinidad and Tobago company for the payment of expenses on its behalf has continued to attract negative comments, since the logic and business purpose is not immediately apparent." (See Link: https://www.chrisram.net/?p=214).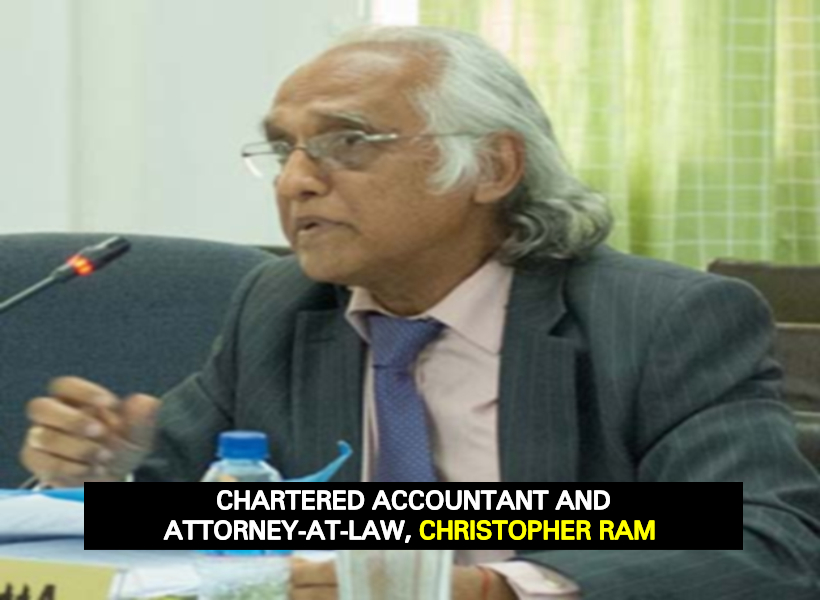 Ram would have also pointed out in 2012 that the company pays a significant portion of its expenses through a related party ($852 million in 2011) and also pays the related party $30 million as a "reimbursement for costs incurred." This was the same amount paid in 2010.
The increasing costs in professional fees in the company were also highlighted by Ram in his assessment of the company's financials in 2013. In his notes, Ram said, "The company continues to incur high professional fees of $71 million compared with $64.9 million in 2011. The notes to the financial statements indicate that Guyana Stockfeeds Limited, a wholly-owned company incorporated under the laws of Trinidad and Tobago undertook transactions amounting to $771 million on behalf of the Guyana company and also received $30 million as "Reimbursement of cost incurred". It is unclear and perhaps unlikely that this sum is part of the $71 million in professional fees."