Chief Elections Officer, Keith Lowenfield tonight noted the Guyana Elections Commission's (GECOM) anticipation that ballot counting will conclude in "good time" to allow for Statements of Polls (SoPs) to be placed in "conspicuous" locations outside of the polling stations.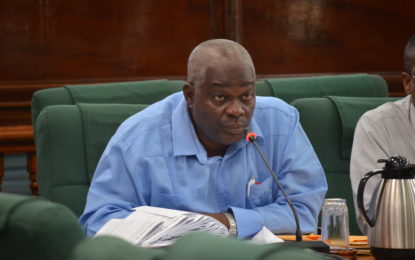 While he could not commit to a specific date or time for the declaration of the results, he reiterated that the Commission has a desire to have that done soonest.
Lowenfield noted, however, that by midday tomorrow, all the Returning Officers (Ros) should have their declarations in their respective districts.
"That is as far as I will go in terms of the final declaration. I am going one day at a time as it were," he said.
Meanwhile, Lowenfield reported that the SOPs intended for the Returning Officers (Ros) and the CEO are being uplifted by the Deputy Returning Officers (DROs). These SOPs will then be transmitted to the ROs and CEO.
The plan, Lowenfield said, is to ensure that the process commences and concludes "as far as practicable" this evening, the CEO noted.
"Whether its concluded or not this evening, statements will be received by Returning Officers, who will all commence a public verification process which includes the public display of each statement in every District and that the process will continue until all the statements for those particular districts are concluded. Once that is completed, the returning officers will declare the results in their respective districts," he noted.
Meanwhile, Chairperson of GECOM, Justice (retired) Claudette Singh said that it was a "grand day". She added that she is "very pleased" with the process.
Justice Singh urged members of the media to not sensationalize stories since the atmosphere is already "charged".