Several senior officers in the Guyana Police Force visited five of their colleagues who were injured while executing their duties during protest actions at Bush Lot, Bath Settlement and Cotton Tree Villages, West Coast Berbice.
The injured ranks are: Sergeant Punit Nuth Ibaran, W/Constable Shomeika Wickham, Constable Ron Grant, W/Constable Tussie Walleson and Constable Jafta Fraser.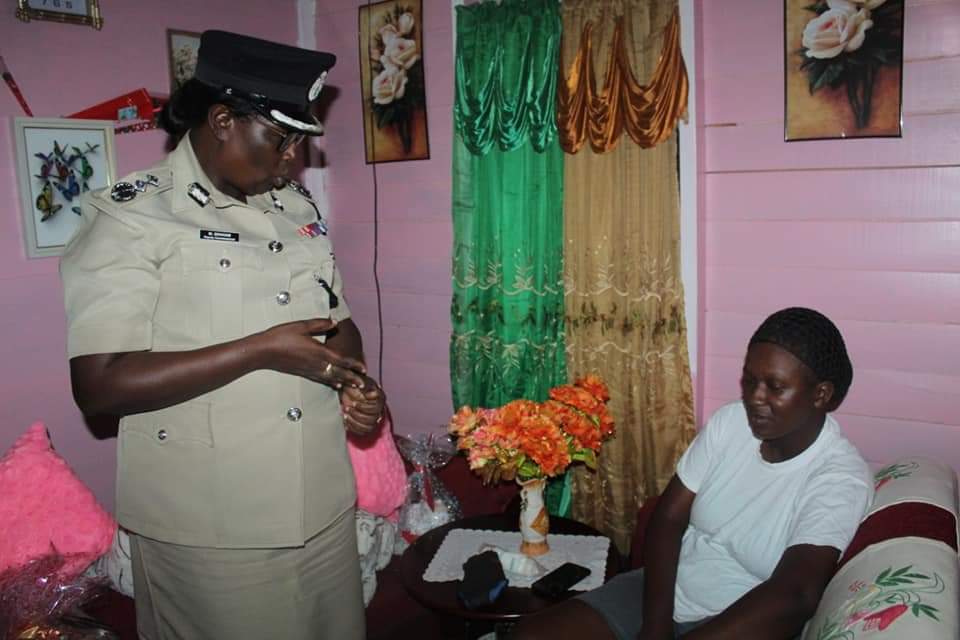 The visit which took place yesterday was spearheaded by Deputy Commissioner 'Operations', Maxine Graham, along with the Commanders of Regional Police Divisions 5 and 6, Superintendent Yonette Stephens and Senior Superintendent Calvin Brutus and also the Force's Welfare Officer, Deputy Superintendent Jewel Hayles-Sullivan.
During the visit, the ranks were assured by Graham of the police force's fullest support in ensuring their complete recovery and includes receiving all of the necessary counseling required.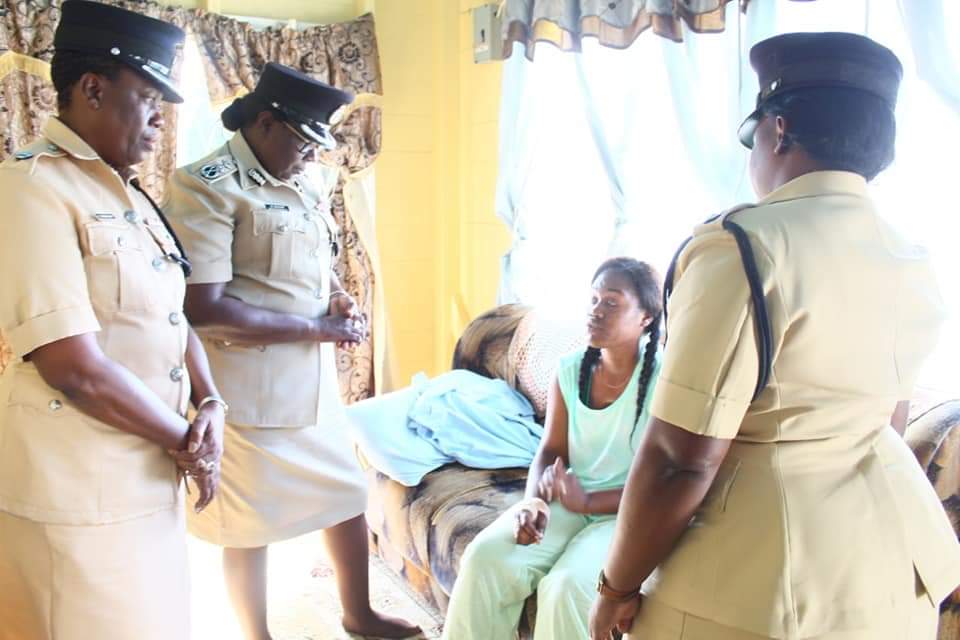 The team also wished the ranks a speedy recovery on behalf of the Commissioner of Police and other ranks.
On Friday, several protests erupted around Berbice as supporters of the People's Progressive Party Civic (PPP/C) took to the streets demanding a recount for votes in Region Four.
They also demanded that the results for the March 2 General and Regional Elections be declared by the Guyana Elections Commission (GECOM).
The angry protesters resorted to violence as they attacked a bus transporting school children; they stoned and chased police ranks and motorists and blocked the roads while setting machinery, tyres, tree branches and other items on fire.
In their efforts to keep the protesters at bay, police ranks used pellets and tear gas.
During the chaos, Seedat' Devon' Hansraj,18, was shot and killed at Cotton Tree. The Guyana Police Force (GPF) said the man was shot while he chopped away at one of its ranks.
Although GECOM is yet to declare a winner for the elections, PPP/C officials have insisted that the elections were "rigged."
The party has assured its supporters that they will fight to ensure that democracy is restored.