The National Community Policing Organization of Guyana (NCPOG) has joined efforts to combat the COVID-19 outbreak in communities throughout the country.
Over the past weeks, Community Policing Groups (CPG) have made several contributions in various communities. The Parfait Harmonie CPG has been working with the Guyana Police Force, to enforce the national curfew aimed at stemming the spread of COVID-19.
Meanwhile, in Parika (Region 3), the CPG aided in sanitizing the streets and installed a sink with hand sanitizer for public use.
Moreover, Berbice (Region 6) CPG along with Liaison Officer Robin Mohabir, recently assisted teachers from Sheet Anchor Primary School in the distribution of biscuits and juices to children in the community of No.2 Sheet Anchor and Fort Ordinance East Canje Berbice, while Region six CPGs also distributed face masks and encouraged hand sanitizing at the #76 Market.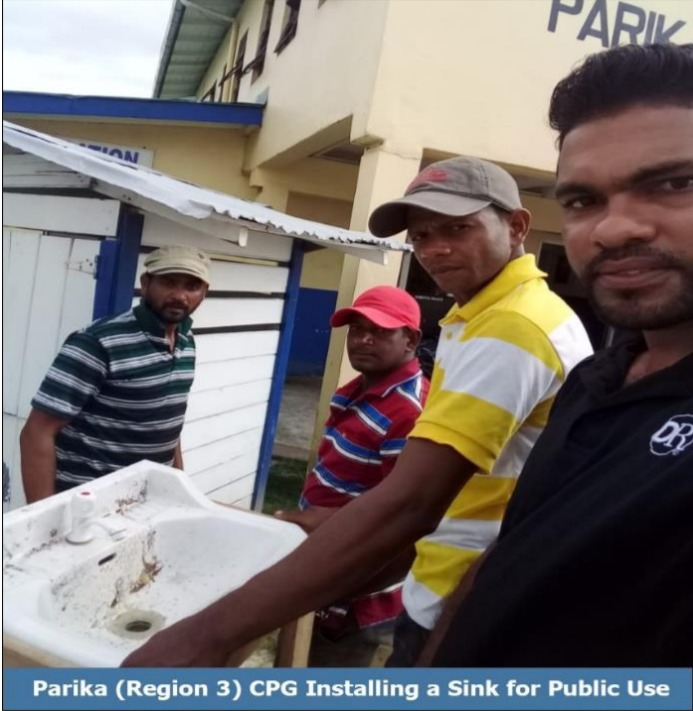 The NCPOG, with its core mandate to detect, suppress and prevent crime, has consistently worked to mitigate other social issues within communities across Guyana. The organization, with its composition of over two hundred Community Policing Groups (CPGs) and approximately 5,000 members spread across all ten administrative regions of Guyana, has greatly aided law enforcement during (2019). They have executed more than five thousand community patrols, and have made over two hundred arrests for illegal infractions. Additionally, they have also contributed to School Feeding Programs, Youth Groups and Community Projects among other social causes.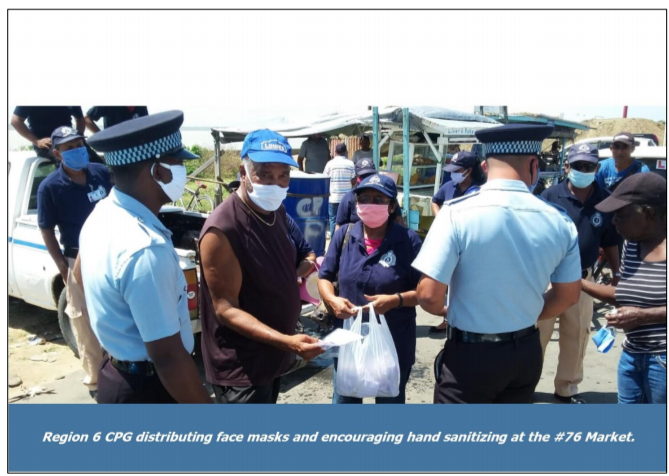 As Guyana continues its efforts to combat the global pandemic of COVID- 19, Community
Policing Groups (CPG's) will continue to contribute to the national cause and be of greater assistance to communities nationwide.