By Feona Morrison
Guyana has ranked 55th among 149 countries in terms of readiness to begin relaxing lockdown measures enforced to curtail the spread of the novel Córonavirus disease 2019 (COVID-19).
This is according to a study by Oxford University's Blavatnik School of Government dated April 23, 2020. It should be noted that Oxford is at the top of the Times Higher Education Supplement world university 2020 rankings.
The study analyzed the countries' readiness based on six categories of measures outlined by the World Health Organization (WHO) which need to be in place before rolling back lockdown measures.
It utilized these criterion for analyzing when a country can commence considering relaxing lockdown and social distancing measures.
They include the following: COVID-19 transmission is controlled to a level of sporadic cases and clusters of cases, all from known contacts or importations; at a minimum, new cases would be reduced to a level that the health system can manage, based on health care capacity; sufficient public health workforce and health system capacities are in place to enable the major shift from detecting and treating mainly serious cases to detecting and isolating all cases, irrespective of severity and whether there is local transmission or an importation.
It also includes outbreak risks in high-vulnerability settings are minimised, which requires all major drivers or amplifiers of COVID-19 transmission to have been identified, with appropriate measures in place to maximise physical distancing and minimise the risk of new outbreaks; preventive measures are established in workplaces; manage the risk of exporting and importing cases from communities with high risks of transmission.
And also, communities are fully engaged and understand that the transition away from large-scale movement restrictions and public health and social measures – from detecting and treating serious cases to detecting and isolating all cases – is a 'new normal' in which prevention measures would be maintained, and that all people have key roles in preventing a resurgence in case numbers.
Meanwhile, Vietnam was ranked first. Guyana's CARICOM counterparts, Trinidad and Tobago and Barbados are ranked second and tenth respectively.
Jamaica is ranked at 119th, while the United States of America is just above Guyana at number 54; Canada is 47th while China came in 57th. The United Kingdom was ranked 146th and Iran last.
As of April 22, 2020, the study estimated that no country fully met all of the WHO recommendations. It, however, said that it was able to estimate with Oxford COVID-19 Government Response Tracker (OxCGRT) data, and less than a dozen are coming close.
The study therefore concluded that further steps are likely needed to ensure a safe re-opening of society in the next weeks.
The university stated, "While the data cannot fully say how ready countries are to leave lockdown, it does provide for a rough comparison across nations."
It added that "only a handful" of countries are doing well at the checklist at the moment.
The study further added that while the OxCGRT data cannot fully say how ready countries are to leave lockdown, it does provide for a rough comparison across nations.
Even this 'high level' view reveals that few countries are close to meeting the WHO criteria for rolling back lockdown measures, the study pointed out.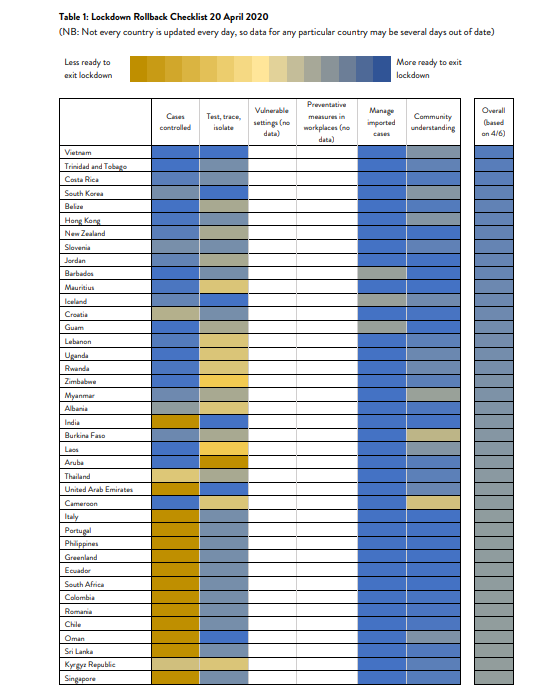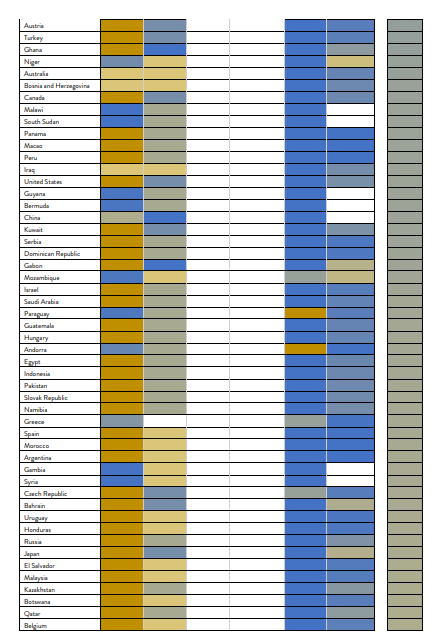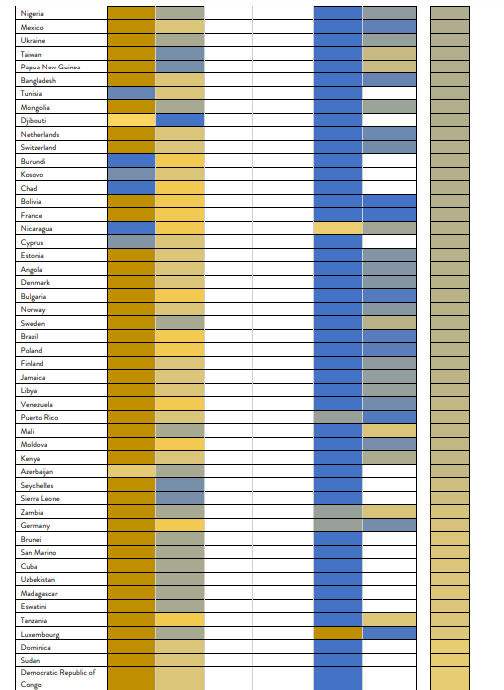 As of today, Thursday, April 30, 2020, Guyana recorded 82 confirmed cases of COVID-19, inclusive of nine  deaths of which seven are males. So far, 22 people have recovered from the disease.
Guyana recorded its first COVID-19 case on March 11, 2020; it was an imported one. As of today, Globally, there are 3, 249, 022 confirmed cases, including 230, 804 deaths.