An Assistant Superintendent of Police (ASP) is hospitalized in a serious condition following a two-vehicle smash up along Johanna Cecelia Public Road, Essequibo Coast.
Guyana Standard understands that, ASP 33-year-old Colin Primus, the Officer-in-Charge of Richard Faikall Police Training College, Essequibo Coast, was driving motor car PVV 9556 at around 16:15hrs yesterday when the accident occurred.
Police Headquarters said that 42-year-old, Tariq Baksh and his wife 47-year-old Jackline Daniels both of 7 Affiance, Essequibo Coast were in motorcar HB 9504 owned and driven by Baksh, when it collided with the vehicle driven by ASP Primus.
Enquiries revealed that Baksh was proceeding south along the eastern carriageway of the road reportedly at a fast rate of speed when it was alleged by ASP Primus, who was proceeding in the opposite direction, that he slowed down, and put on his indicator to turn right.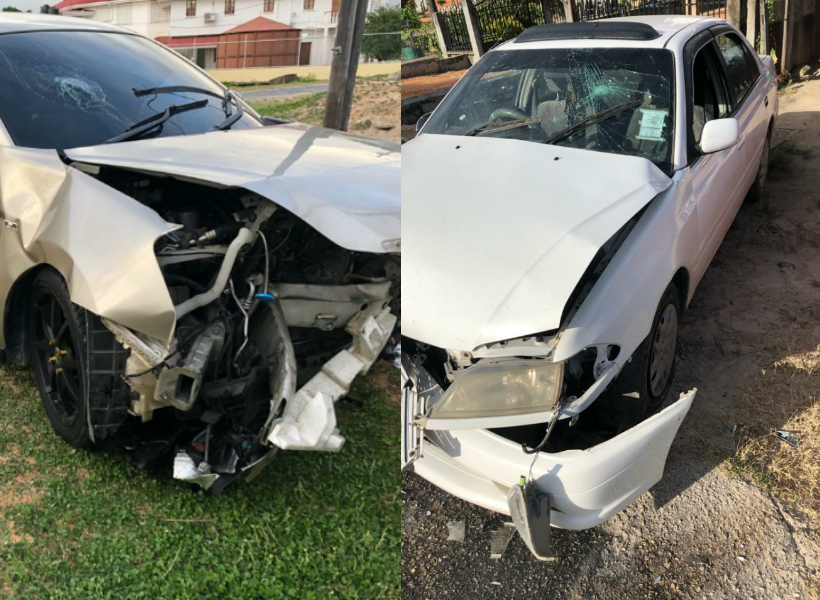 As he was about to execute the turn, Baksh's vehicle collided with the left front portion of ASP Primus' vehicle causing it to spin clockwise and ending up on the western parapet.
As a result of the impact, both drivers and the female occupant received injuries; they were taken to the Suddie Public Hospital where they were treated and admitted.
ASP Primus who is said to have suffered a fractured right foot and a laceration to his head is in a stable but serious condition.
Meanwhile, Baksh who suffered trauma to his head and pains about the body was subsequently discharged; his spouse is listed as serious with neck and back injuries.