By Tiana Cole
As Guyana and the rest of the world continue to fight the spread of the novel coronavirus disease 2019 (2019), staying at home has become the new norm.
The government has placed restrictions on all social activities and has extended the partial lockdown measures until another month, ending on June 03, 2020.
With that in mind, Guyana Standard has reached out to several youths in Linden who shared their experience of living through a global pandemic. All of them said they are adjusting to the new lifestyle, and are anticipating that this disease vanishes soon.
In fact, they have discovered new dimensions of social relationships, being highly dependent on virtual conversations with their loved ones. Apart from the foregoing, some have even developed new hobbies
Below are their stories: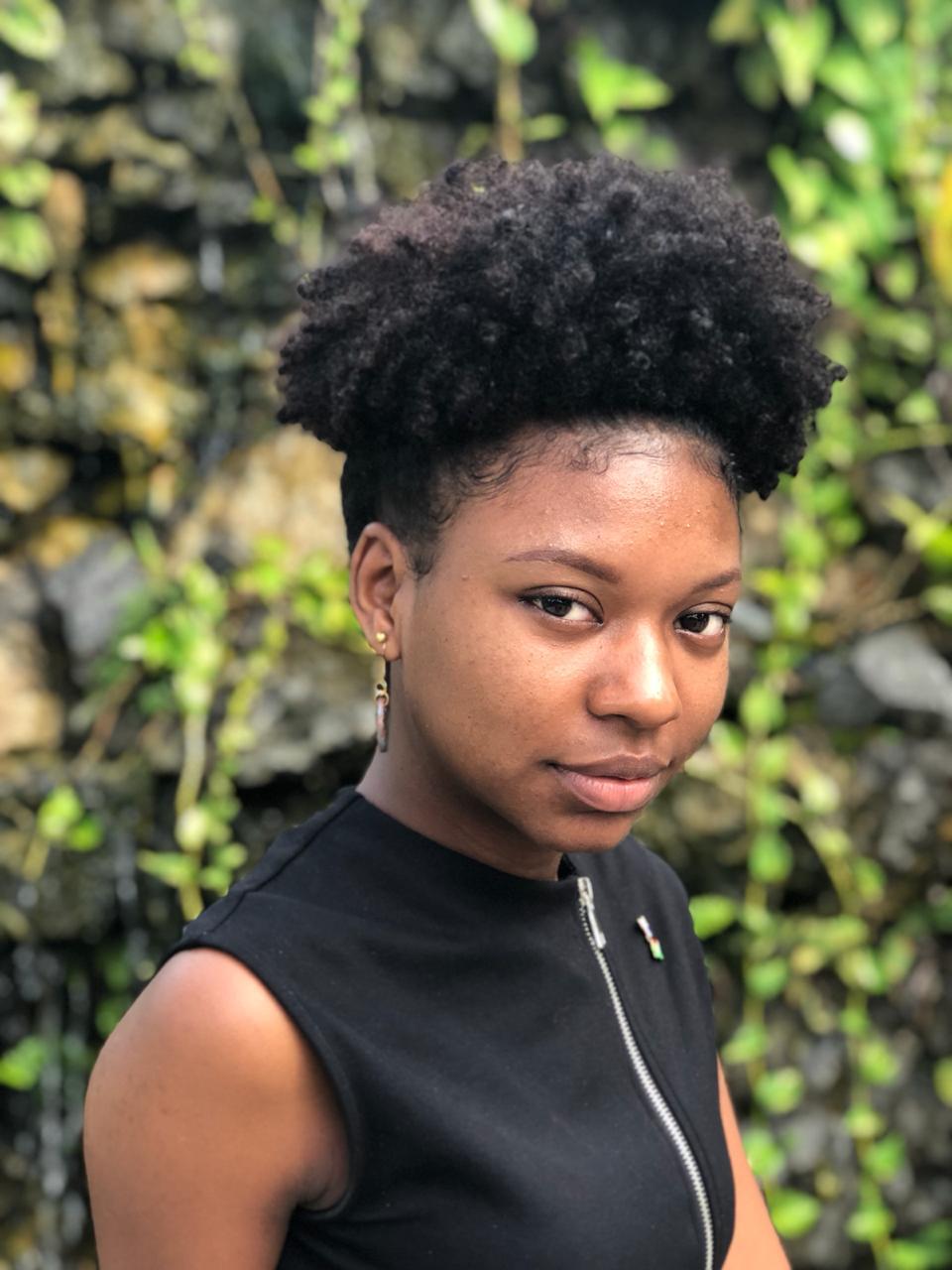 Name: Naomi Marshall
Address: Amelia's Ward
Occupation: Biology student at the University of Guyana.
"Due to the COVID-19, I'm unable to attend classes physically which resulted in classes being carried out online to complete this semester's courses. I've adjusted to the online classes pretty well. However, I am a bit concerned about my courses where lab practicals are of significance. I'm positive because I know things will work out."
She added that due to social distancing she hasn't been able to do outdoor activities and, studying, sleeping, and attending online classes isn't a fun routine. However, for fun, she gets creative and has now included exercise, virtual games, and video chats with friends and family.
Marshall has also been adhering to all precautionary measures put in place by the Ministry of Public Health to curtail the spread of the COVID-19.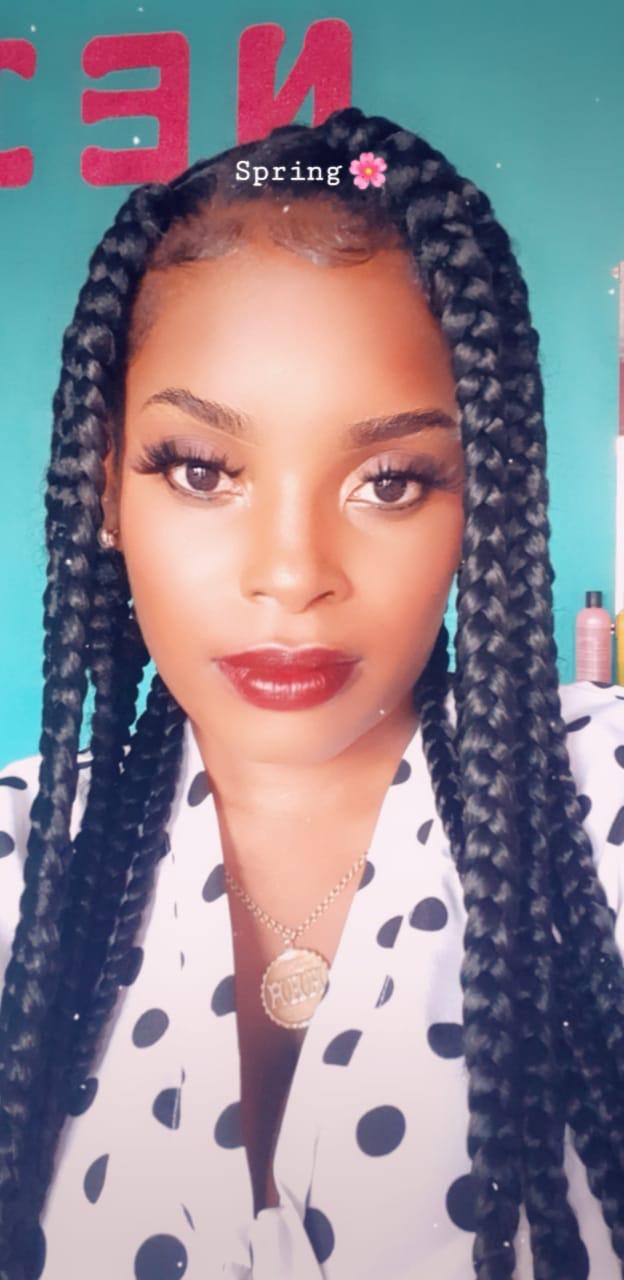 Name: Taneila Croal
Address: Half Mile, Wismar, Linden
Occupation: Teacher, Cosmetologist, Entrepreneur
"The Novel Coronavirus has impacted my hometown, Linden, unfavorably. Most of the people who are affected are entrepreneurs like myself. Since the commencement of the curfew in Linden, back in March, businesses have seen a decline in sales. This is as a result of persons not traveling, shopping, or trading as usual."
She added that businessmen and women were forced to close their businesses, with the privilege given to only essential item services.
The young woman added, "Linden is now celebrating 50 years as a town and had a calendar of activities planned for their Linden Town Week calendar of activities. At this time of the year, I would usually work in my salon for long periods and would look forward to my peak season of hairstyling and product sales. Unfortunately, this is not so for me and many others who would benefit from Linden Town Week."
However, she said, it's safe to know that persons are willing to take the necessary precautions to limit the spread or contraction of the Novel Coronavirus."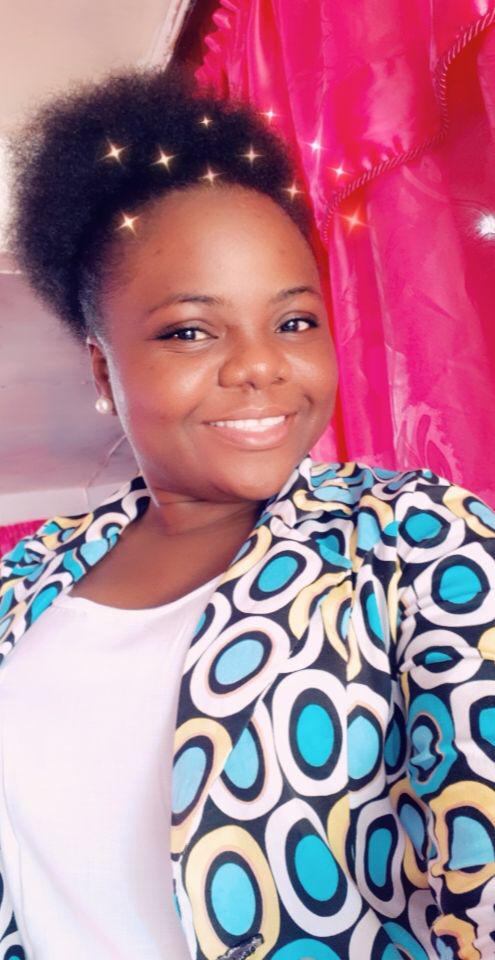 Name: Niketa Beveny
Address: Retrieve, Linden
"The only way the coronavirus affected me as it relates to the payment of my bills."
The young woman said that before this pandemic came about she could have gone directly to the different entities and pay her bills but now payment of bills is being done via MMG app.
"I am very skeptical because they just send you a confirmation message and I am scared of the fact that when this is all over, some entities will say they haven't received payments."
Beveny noted that her shopping has also been affected due to the coronavirus.
According to her, "I am accustomed to walking into a supermarket or pharmacy and getting what I need in a fast manner but now I have to stand in long lines and this can be very draining and irritating at the same time. But we have to do what we have to do."
While noting that she's not much of a social butterfly, she indicated that the little time she would normally spend with family and friends has stopped and they now only communicate via social media.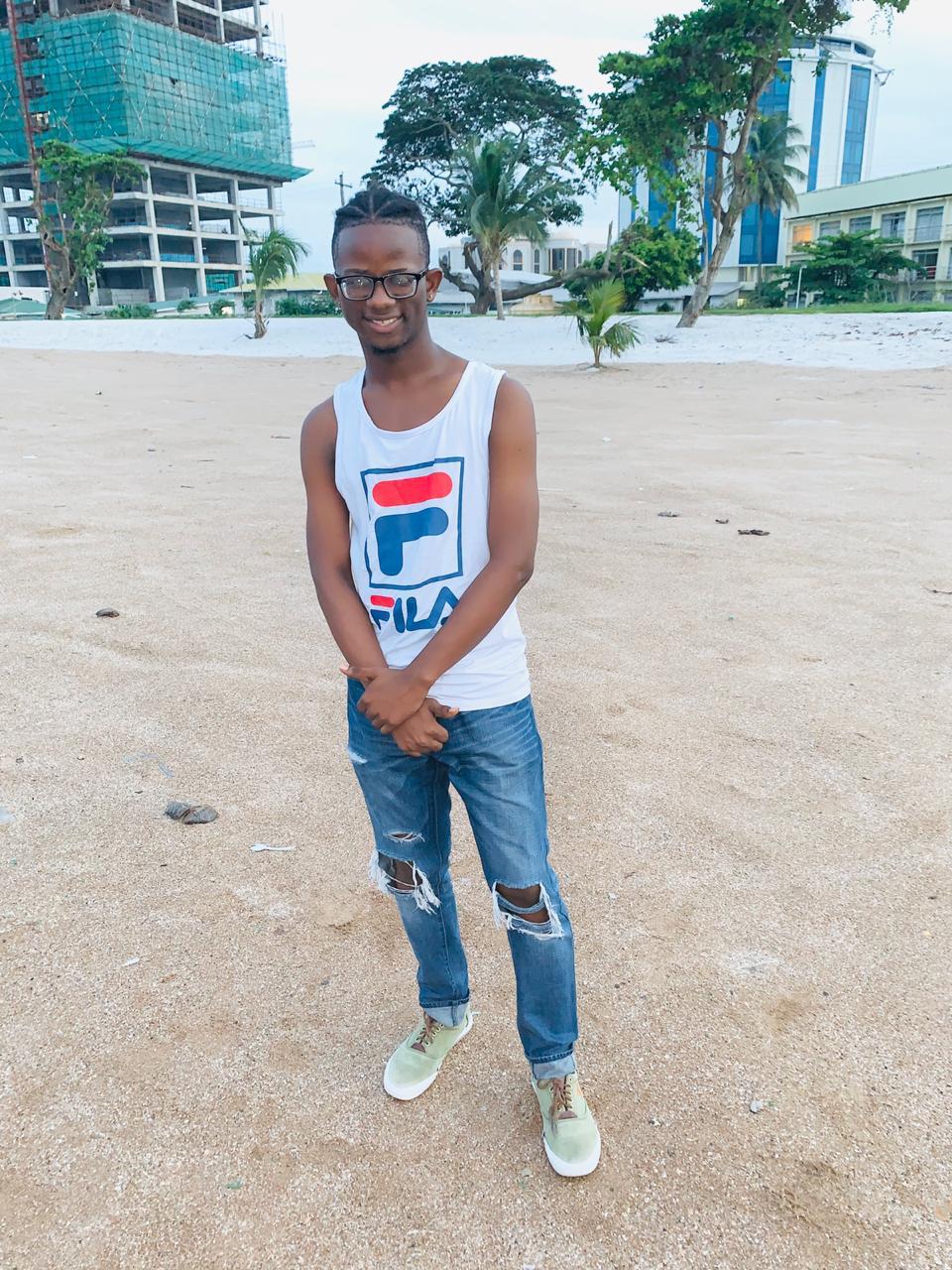 Name: Dwight Ward
Address: Amelia's Ward
Occupation: Communication student
Ward, who is a second-year University of Guyana student said that the coronavirus has greatly affected his plans.
"This virus came at a time when Linden was supposed to be at its brightest. We should have been celebrating our Golden Jubilee 50th anniversary as a town and because of this everything had to be canceled."
Dwight stated that many persons have invested their monies into various events and they were all put at a loss."
"Lindeners are accustomed to being outdoors either playing sports, swimming or relaxing with family and friends but because we now have to practice social distancing and adhere to the curfew we have to adapt to a new way of life which is staying indoors."
Dwight stressed that it is very hard for him because he is accustomed to going out with friends and partying. "
"I am pleading with the public to adhere to the necessary precautions because the sooner this is over,  the sooner we can all go back to living our best lives."
Name: Troy
Address: Linden Soesdyke Highway
Occupation: Farmer
"Due to the Rona, I would say that sales have gone low. Not everybody buying like before cause, not everybody being paid. Some persons have lost their jobs and all, so not everybody can afford to shop at this time. This Rona thing has greatly affected my Lil business."
Troy said that a lot of customers are crying out that the prices for fruits and vegetables have increased and that they are being exploited."
According to the farmer, "The curfew limiting the amount of time that we can sell on de market, and some of the greens spoiling because a lot of persons not buying like before, so we gotta sell the things them at a higher price  for the losses we have incurred."
In praising those for adhering to the measures put in place, he said, "But what I can say though is that most persons are adhering to the orders to maintain social distancing and the large gatherings, the streets are less busier and persons only come outside when they really need to. I have noticed a lot of businesses now have places to wash and sanitize your hands before entry and persons are following the necessary steps to remain safe and healthy."
"Personally, this Rona thing has changed a lot of my day-to-day activities but I'm still coping and doing the little that I can do right now to keep myself lively and just try to stay safe," Troy complained.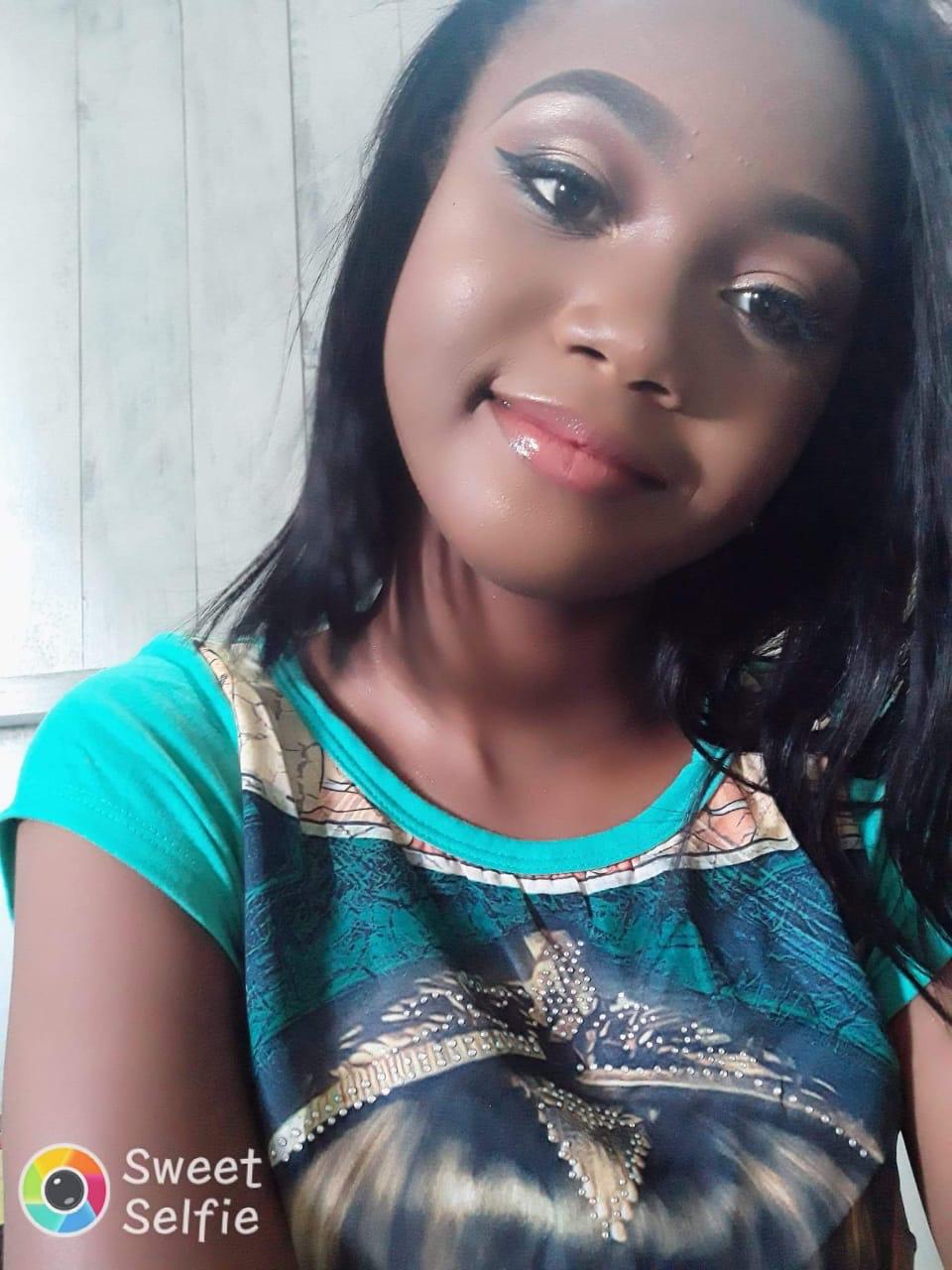 Name: Crystal Cole
Address: Wismar, Linden
Occupation: Student
"Linden is a small town so everyone is very cautious and well equipped with all of the sanitary items that are needed in this time."
She added that the coronavirus has shut down a lot of small business for the safety of the workers and others.
"This pandemic is very serious and it's scary so persons are taking the necessary precautions." She, however, noted that public transportations are only taking half the normal number of persons, and passengers have to pay for the empty seats.
"Persons are very scared to go to the hospital if they are  feeling sick or have a rash because they are scared of contracting the virus."
She is of the view that persons in Linden are adjusting quite well than expected and everyone is using their bush tea and other home remedies to build and protect their immune system.
According to her, "Persons have been keeping their surroundings clean and whenever they go to the stores they are required to wash their hands and wear their mask before entering."
The Ministry of Public Health has reported that the number of confirmed cases remains at 82 as of May 1, 2020; this is inclusive of nine deaths.
Twenty-two persons have recovered thus far. A total of 582 persons have been tested. In institutional quarantine, there are 17 persons while 49 others are housed in institutional isolation.
Two patients are currently in the COVID-19 ICU at the Georgetown Public Hospital.
As of yesterday, Globally the World Health Organisation (WHO) reported 3,090,445 confirmed cases, inclusive of 217,769 deaths.
Meanwhile, in the Region of the Americas, the number of confirmed cases is 1,246,196 with 65,228 deaths.
The Public Health Ministry continues to offer psychosocial support for those in need. It has continued to plead with citizens to heed the health advisories and observe the correct hygiene measures and precautions.
With that being said, citizens are being bombarded with requests to always practice social distancing in the workplace, public spaces, and while using public transportation, and to wear face masks, so as to reduce the spread of the deadly disease for which Scientists are racing to find a vaccine.