Over the past decade, there has been a boom in self-employment. And in this era of internet and technology, young people are more confident to sell their products and show off their talents online.
At just age 21, Dionne George is an entrepreneur. Her love for the Culinary Arts has evolved into a thriving catering business that she runs from the comfort of her home.
Hailing from Sisters Village on the West Bank of Demerara, where she spent most of her life, George is the owner of, and head caterer at Edible Treats by Georgie.
The establishment has been offering catering services for over two years. Its aim is not only to create toothsome meals but to also work with the customer's budget in delivering total satisfaction.
During an interview with Guyana Standard, George confessed that she is a lover of Culinary Arts. In fact, she loves cooking, reading, and listening to calypso music.
Asked to explain why she chose to walk this career path, George said, "The reason for me entering this profession is because of my love and passion for Culinary Arts. When I was about 15 years,  I realized that this is the field I would like to get into."
However, when George related to her parents that she would like to pursue a career in this field it was a "no, no" for them.
According to her, "When I told my parents I wanted to enter this field it was a no, no for both of them. I vividly recalled hearing my parents saying to me, "well if you want to do it, then you are going to work and save your money to do it. We ain't taking our money to send you to Carnegie."
But despite this, George was determined to pursue her passion. She confessed that as a Christian she believes in the scripture, "delight yourself in the Lord and he will give you the desires of your heart."
The young woman recalled, "I remember after I finished High School, the passion and drive for catering and also being a businesswoman was brewing more than ever. I got a job at a radio station where I worked for one year."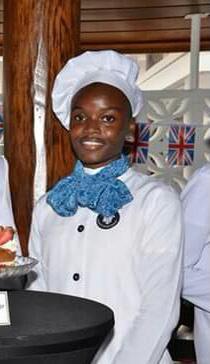 She added, "One night I went  to a church to wait for my friends, it was actually a crusade and while I was standing at the gate the preacher Pastor Shawn Sobers called me to the altar."
She recalled Pastor Sobers telling her: "The institution that you want to attend from September go and signup. Don't worry about who will support you or who will not support you. God will place people in your life and your path to help you achieve that which you set out to achieve. And even those that had refused to support you will start."
The young entrepreneur added that she heeded to the advice of Pastor Sobers, and renewed her faith in God.
"I did what he said and had the faith that God will do exactly that. I signed up for the program and was selected. I resigned in August to pursue my Diploma in Catering. In November of 2017, I met my boyfriend and he supported me. He was always there to cheer me up when the odds weren't in my favour. Long story short my parents also decided to assist me financially"
George said in five years' time she sees herself graduating with a Diploma in Baking and Pastry Arts from the Academy of Baking and Pastry Arts, Trinidad, and Tobago while pursuing her MBA and having a large catering establishment.
When asked what advice she would give to persons during this period of lockdown, she started, " This is the perfect time to perfect your culinary skills. I believe this is an opportunity to learn something new and to perfect your craft. I think we need to develop a mindset to see opportunities in crisis. Instead of panicking."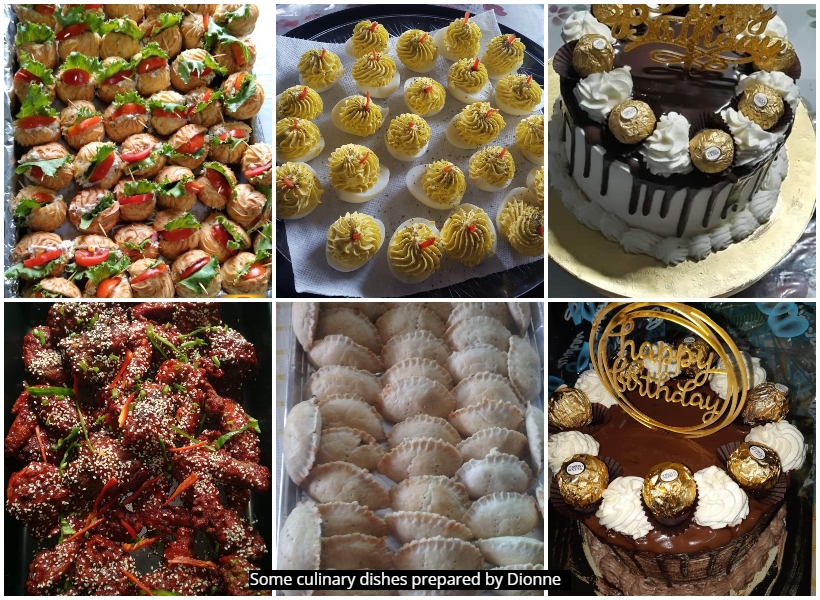 The young woman's advice to upcoming entrepreneurs is, "Own your stuff. You don't always need a seat at the people's table. Prepare your own. However, be selfless at it."
Her favourite quote from Angela Bassett goes," There will be times when you will face insurmountable obstacles, but that's when you dig deep down within your soul for the courage and fortitude to keep going and never forget that despite life's detours, you are destined for greatness."