A 29-year-old miner of 11 Patrick Dam, Angoy's Avenue, New Amsterdam, Berbice, was yesterday charged with the murder of his fellow Berbice resident.
Donald Shariff appeared before Magistrate, Peter Hugh at the New Amsterdam Magistrate's Court.
He was not required to plead to the indictable charge which stated that between Monday, May 8, and Tuesday, May 17, at Patrick's Dam, Angoy's Avenue, he murdered Keron Nicholson.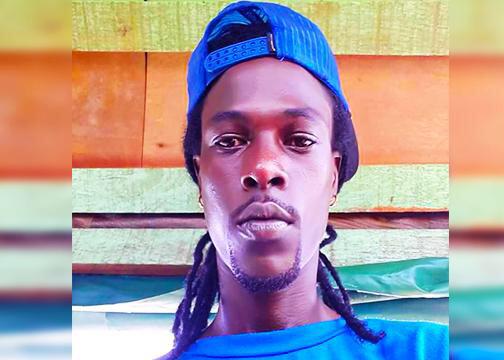 He was remanded to prison until June 25, 2020, when disclosure of statements is expected to be made.
According to information, Nicholson and Shariff were engaged in a heated argument at Angoy's Avenue which resulted in a scuffle.
It was reported that Shariff became annoyed and dealt Nicholson several blows and stabs about his body.
The injured man collapsed and was rushed to the New Amsterdam Hospital where he was admitted in a critical condition.
Shortly after, he was transferred to the Georgetown Public Hospital Corporation (GPHC) where he remained a patient and died 10 days later.
The matter was then reported and a wanted bulletin was issued for Shariff.
Following an investigation, ranks from Region 8 ,Mahdia acting on information, ventured to Stone Creek Backdam, Mahdia, Region 8 where they arrested Shariff.