The Opposition, the People Progressive Party/Civic (PPP/C) is only willing to have the recount of the March elections extended by one week, says the party's Presidential Candidate, Irfaan Ali.
The Politician told media operatives outside the recount venue, the Arthur Chung Convention Centre (ACCC) moments ago, that this was communicated to the Chairperson of the Guyana Elections Commission (GECOM), Justice (Retired) Claudette Singh, when the party met with the Commission to submit a slew of recommendations "geared at speeding up the process".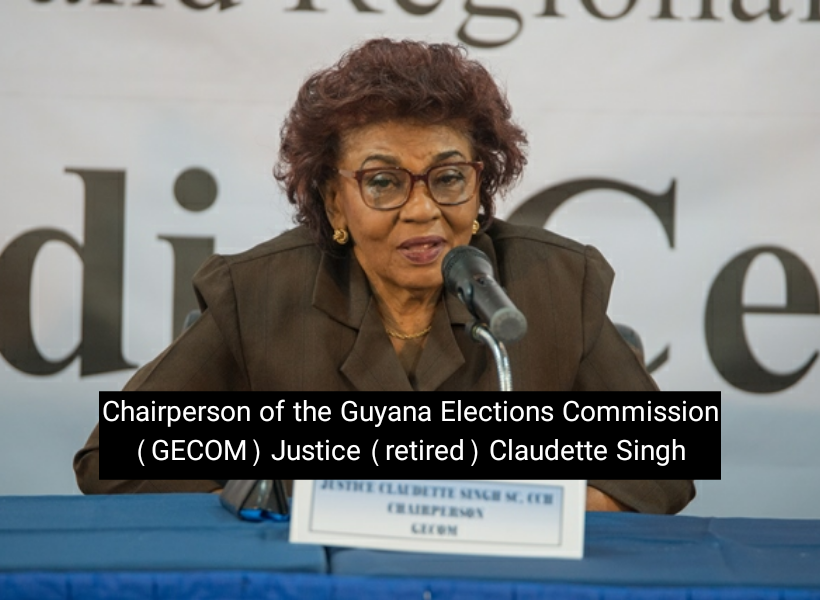 "So, we discussed a number of possible measures GECOM can implement to ensure that we achieve not necessarily the target of 25 days, but taking everything into consideration, not to exceed that target by more than a week," he said.
According to the recount operationalisation order, the process is set to conclude in 25 days.
As of yesterday, some 718 boxes out of the 2,339 were completed. Today is Day 15 of the exercise.
Ali said that the party also suggested that a quota system be implemented.
"One of the recommendations we looked at and shared with the Commission, is examining a quota system, whereby a minimum quota is set for every single station, and those stations work every day until they meet their quota, so that the totality of the quota will be in keeping with the objective of the Commission and the Chair in achieving that target," he said.
The party is also recommending that the hours of operation be extended, and that the Commission implement a shift system to prevent staff from working extended periods of time.
The PPP/C delegation also recommended that GECOM work along with the Caribbean Community (CARICOM) team that is observing the process, to extend its stay here in Guyana. It was reported that at the conclusion of the 25-day period, the team would depart Guyana.
Also, the party recommended that additional workstations be established.
Initially, there were 10 workstations at the recount venue, however, after the Commission met to access the process and the duration, it was decided that more stations be added. The Commission would have identified six possible sites but after engaging the National COVID-19 Task Force (NCTF), it was permitted to add two of these units in keeping with the social and physical distancing protocols established to prevent the spread of the COVID-19 virus.
Government-nominated Commissioner, Vincent Alexander said that the Commission will consider these recommendations.