The fraud alleged perpetrated by Region Four (Demerara/Mahaica) Returning Officer (RO), Clairmont Mingo is being unraveled as the national recount of the votes cast in the March General and Regional Elections continues, says People's Progressive Party/Civic (PPP/C) Member, Anil Nandlall.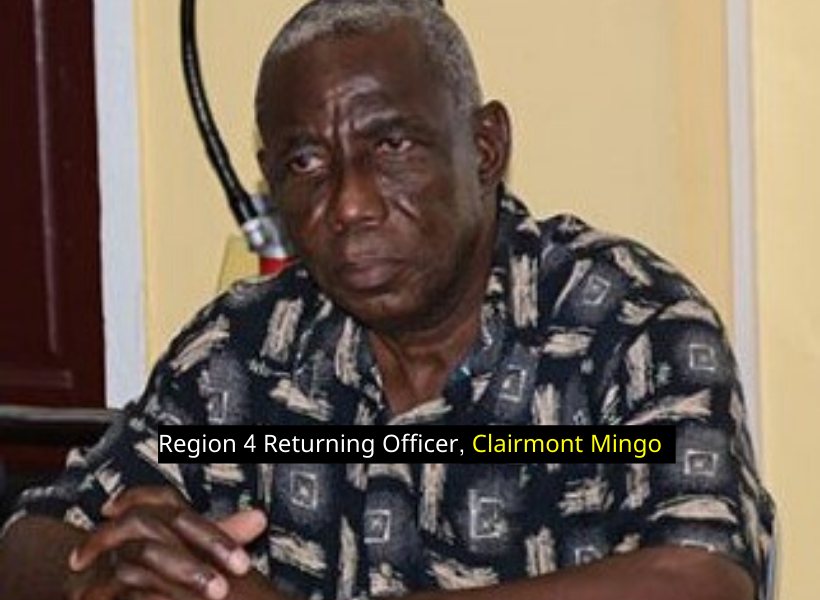 The former Attorney General says that when the Statements of Poll (SOPs) in the PPP/C's possession are compared to the Statements of Recount (SORs) being generated by the exercise, they correspond in "every matter way".
However, Mingo's figures show an increase of 4,415 votes when compared to the SOPs and SORs. These votes were allocated solely to the A Partnership for National Unity + Alliance for Change (APNU+AFC), the incumbent administration. Nandlall concluded that the figures were inflated to the benefit of the David-Granger led regime.
The PPP/C, days after the close of polls on March 2, published the SOPs in their possession. An SOP is generated when the votes are being counted at the respective polling station on E-day. Copies of that document are given to party representatives, elections observers and other scrutineers.
The SOPs for every district are then taken to the RO for summation. But when that process was being done, numeric variations began to surface as the figures being presented by Mingo were not corresponding to those in the possession of the PPP/C and other small parties.
The media was not allowed into the tabulation centre, formally housed at the Ashmin's Building at Hadfield Street, Georgetown.
Litigation followed and a ruling by the Chief Justice (CJ) instructed that Mingo either complete the process or restart the tabulation from scratch. The CJ also ruled that Mingo's methodology was in contravention of the prescribed laws that govern the tabulation process.
More drama unfolded after the tabulation was taken to the Guyana Elections Commission (GECOM) Headquarter, as more discrepancies were found.
This ultimately led to the Leader of the APNU+AFC, Granger and Leader of the Opposition Party, Bharrat Jagdeo coming to an agreement to have the recount commence for all districts under the supervision of a high-level team from the Caribbean Community (CARICOM). That agreement was challenged by an APNU+AFC Candidate, Ulita Moore, who held the view that CARICOM cannot play such a role since GECOM is the constitutional body mandated to preside over electoral processes.
CARICOM's role was revised in the agreement; from supervisory role to that of observer status.
All the while, the PPP/C has maintained that the SOPs show that it won the elections by some 17,000 votes, but the APNU+AFC has disputed that claim.
The PPP/C then challenged the APNU+AFC to publish the SOPs in its possession, but the party has refused to do so. In fact, it continues to hold on to Mingo's declaration, which shows that the APNU+AFC won comfortably by over 5,000 votes.