By Feona Morrison
EXPOSE, RESIST DEADLY TOBACCO INDUSTRY
World No Tobacco Day is observed today, Sunday, May 31, 2020 under the theme: "Protecting youth from industry manipulation and preventing them from tobacco and nicotine use." Unfortunately, eight million people worldwide die from tobacco-related causes every year. More than seven million of these deaths are from direct tobacco use and around 1.2 million are due to non-smokers being exposed to second-hand smoke.
According to the Pan American Health Organization (PAHO), makers of tobacco and related products spend some US$9 billion annually on marketing to recruit new customers to replace those lost to tobacco-related deaths. PAHO disclosed that tobacco makers and their allies in the e-cigarette and related industries use aggressive marketing tactics, many of them specifically targeting children and youth.
It said that youth are a significant market segment for the industry, since studies show that nine out of 10 smokers start before age 18. Globally, more than 40 million young people aged 13 to 15 have already started to use tobacco. Notwithstanding this, PAHO says that the tobacco industry continues to target young people with its deceptive tactics.
Against this backdrop, on the occasion of World No Tobacco Day, the regional health organization has issued a call to young people in the Americas to recognize, expose and resist the deceptive tactics used by the tobacco industry and its allies to recruit new, younger customers—at the eventual cost of millions of lives lost.
According to PAHO's Assistant Director, Jarbas Barbosa, "The tobacco industry needs young people to buy their products, which may result in nicotine addiction, so that they become long-term consumers.This creates the opportunity to replace the eight million people worldwide who die of tobacco-related causes every year. It is a matter of profits over people — an indefensible choice."
With this year's World No Tobacco Day campaign, PAHO along with the World Health Organization (WHO) are seeking to debunk myths and expose the deception of marketing by the tobacco industry and its allies to recruit new customers, especially children and youth.
Tobacco advertising—which includes product placement in films, TV and streaming —tries to make smoking and vaping look modern, sophisticated, grown-up and cool. In reality, tobacco use causes not only serious illnesses like heart disease, cancer and lung disease, but also bad breath, discolored teeth, and wrinkled skin.
Tobacco companies also try to recruit new users by sponsoring scholarships, youth camps, concerts and sporting events. Furthermore, smokeless and water pipe tobacco are also sold in sweet and fruity flavors to appeal to children and young people.
And even during the Coronavirus disease (COVID-19) pandemic, the tobacco and nicotine industry has continued to promote products that limit people's ability to fight coronavirus and recover from the disease. The industry has offered free branded masks and their home delivery during quarantine and has lobbied for its products to be listed as "essential".
SEVERE CASE OF COVID-19
With the novel COVID-19 pandemic wreaking havoc across the globe, already claiming over 300, 000 lives, the Ministry of Public Health has warned that smokers are likely to contract a severe case of the disease. This is supported by information obtained from WHO which outlines that smoking is a known risk factor for many respiratory infections and increases the severity of respiratory diseases.
According to WHO, a review of studies by public health experts convened on April 29, 2020 found that smokers are more likely to develop severe disease with COVID-19, compared to non-smokers. It is widely known that COVID-19 is an infectious disease that primarily attacks the lungs. In this regard, WHO noted that smoking impairs lung function making it harder for the body to fight off coronaviruses and other diseases.
Tobacco is also a major risk factor for non-communicable diseases (NCDs) like cardiovascular disease, cancer, respiratory disease and diabetes which put people with these conditions at higher risk for developing severe illness when affected by COVID-19. Available research suggests that smokers are at higher risk of developing severe disease and even death.
DEADLY RELATIONSHIP
Based on information gathered from PAHO, Guyana is a developing nation where 78% of all deaths are caused by NCDs, strongly related to tobacco use.  Added to that, over 15% of the adult population currently smokes. And what is even more worrying, are the results of a Global Youth Tobacco Survey conducted in 2015 which revealed that 14.8% of adolescents aged between 13 and 15 years also use tobacco.
Last week, Director of PAHO, Dr. Carissa Etienne said that the deadly relationship between an infectious disease, COVID-19 and NCDs is unprecedented. She revealed that some of the data is, in fact, truly alarming for the regions of the Americas where NCDs are pervasive.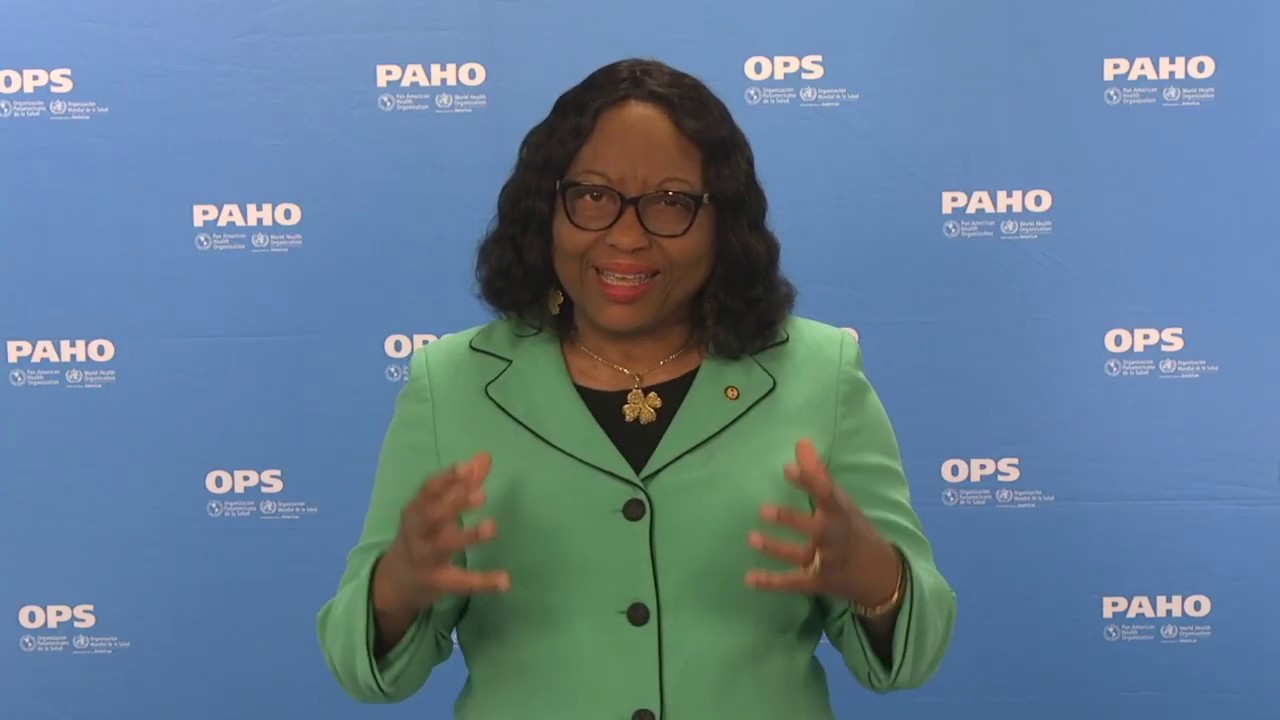 Dr. Etienne said, "We need aggressive preventive measures to protect people with diabetes, respiratory and cardiovascular diseases from the new coronavirus." Persons with diabetes are twice as likely to have severe disease or die, and 28 percent of cancer patients who contracted COVID-19 died, compared with two percent of overall patients, she said, citing recent studies.
Smoking also increases the chance of severe disease from COVID-19, Dr. Etienne noted. The PAHO Director further said that stay at home measures, disruptions in provision of health care services, as well as the fear of attending care facilities have resulted in reduced elective clinic visits and lower access to renal dialysis, cancer care, and delays in high priority treatments for patients with NCDs.
Many health workers who normally provide care for people with chronic disease "have been redirected to the COVID-19 response, adversely impacting the timely diagnosis and treatment of NCDs," PAHO's Director added.
Further to that, she added that lower access to care from disruptions in health care services puts patients at higher risk of complications and death from diseases which we know how to treat. With this in mind, she urged that health systems must find ways to respond "or we will be faced with a parallel epidemic of preventable deaths of persons with NCDs."
According to PAHO, prior to COVID-19, 81 percent of all deaths in the region of the Americas were due to NCDs and 39 percent of these deaths were premature, occurring before 70 years of age. In light of the foregoing, Dr. Etienne stressed that it is important to find safe methods of delivering essential clinical care for people with NCDs during the pandemic.
For example, she said many countries are quickly scaling up telemedicine, prioritizing scheduled appointments to avoid crowded waiting rooms and providing services in novel ways. Dr. Etienne said, too, that countries should ensure that supply chains for essential NCDs medicines are protected and continue to function efficiently, and that these products are distributed to the people who need them.
According to her, health systems also must ensure timely access to care for chronic diseases to prevent them from becoming life-threatening.  In the meantime, PAHO is working with countries in the region and providing guidance to help plan and implement these measures. As COVID-19 cases continue to rise in the Americas, PAHO's Director stated that efforts to protect those with underlying conditions must intensify.
FAILING IN ITS FIGHT
As recently as Friday, Country Representative of the PAHO/WHO, Dr. William Adu-Krow lashed out at the Ministry of Public Health, saying it is failing in its efforts to fight tobacco use in Guyana. At the time, he was speaking at an event to mark World No Tobacco Day which was held at the Guyana Police Force Officers' Training Centre.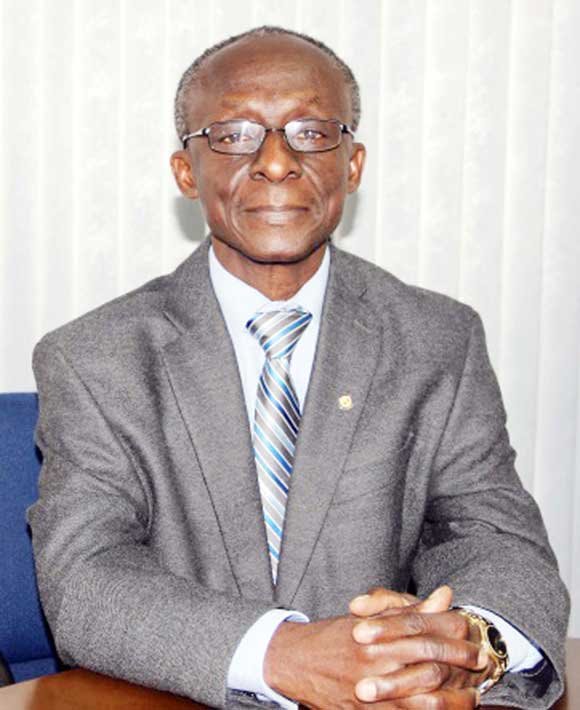 During his address posted by the News Room, Dr. Adu-Krow took issue with the fact that Guyana passed the National Tobacco Act in July 2017, but three years later, he pointed out, the government has failed to implement it,  although it can drastically reduce the spread of NCDs.
According to him, "The Tobacco Control Act if we are to implement it and make sure all tenets are met we will be a long way from where we are now. The thing is there are lots of challenges and we are not implementing the tenets as they should be…so along those routes, I think we are failing; we definitely need to do more."
Pointing to the absence of the Ministry of Public Health's Public Relations Department and the NCDs unit at the event, Dr. Adu-Krow said that this clearly demonstrates the lack of commitment to eliminating tobacco use in the country.
"I am saying this with a clear conscience. Here we are talking about World No Tobacco Day and I do not see the Ministry of Public Health non-communicable diseases staff here. And maybe they have another function, fine but we need to be doing more. If we are serious, we have  to show what we will do. Otherwise, we will pass laws after laws after laws and get practically nowhere. We have to do better….I think this is a shame," a visibly upset Dr. Adu-Krow added.
The National Tobacco Act enacted in Guyana follows several of the articles of the The World Health Organization's Framework Convention on Tobacco Control (FCTC) and mandates the adoption and implementation of a series of tobacco control policies that make it one of the most complete tobacco control laws.
These include:
· 100% smoke free environments in all indoor public spaces, indoor work spaces, public transportation and specified outdoor spaces to protect people from exposure to tobacco smoke
· A ban on all forms of advertising, promotion and sponsorship of tobacco products
· Health warnings featured on 60% of tobacco product packaging, including images.
· A ban on the sale of tobacco products to and by minors, prohibition on vending machines sales; and a ban on the manufacture and sales of toys and candies, and any other good in the form of tobacco products.
MOST VULNERABLE
Contrary to the popular Guyanese belief that COVID-19 is a virus that mainly affects the elderly, Chief Medical Officer (CMO), Dr. Shamdeo Persaud disclosed last week that statistics continue to show that young people now constitute the most vulnerable. Based on the information released by the Health Ministry, when it comes to age group and sex, the younger males, among the 25-29 age group are predominantly affected in Region 1 while in Region 7, it is the 30-39 age group.
Dr. Persaud said, "We know that in Region 7, you young men have to go into the mines in order to provide for yourselves and families; this doesn't mean that you do this to the detriment of those around you; if you practice social distancing, wear a mask and you participate in sanitizing and washing your hands as often as you should then it is guaranteed that the possibility of transmission will drop significantly."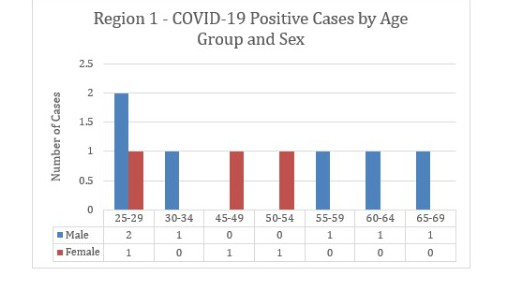 HELPING YOUNG PEOPLE FIGHT BACK
This year's World No Tobacco Day campaign calls on young people to join together to become a "tobacco-free generation." To help empower them, WHO has launched a new kit for school students aged 13-17 to alert them to the tobacco industry tactics used to hook them to addictive products.
The toolkit includes classroom activities such as role playing to make students aware of how the tobacco industry tries to manipulate them into using its products. It also includes an educational video, myth-buster quiz, and homework assignments. To support young people, PAHO/WHO is calling on governments and civil society leaders to do their part to counter the influence exerted by the tobacco and related industries.
The organizations hold that Legislatures should pass laws banning all forms of tobacco advertising, promotion and sponsorship.
Meanwhile, the organizations said that all sectors can help to stop the marketing tactics of the tobacco and related industries that prey on children and young people. For example, schools should refuse any form of sponsorship and prohibit representatives of the tobacco and nicotine companies from engaging with students.
According to PAHO/WHO, celebrities and other "influencers" should reject all forms of sponsorship, while television and streaming services should stop showing tobacco or e-cigarette use on screen. Social media platforms should ban all forms of marketing of tobacco and related products. Governments and the financial sector should divest from tobacco and related industries.
The WHO FCTC provides comprehensive guidance on steps that governments can take to reduce tobacco consumption and save lives. "We urge everyone to become educated, raise awareness and help create a tobacco-free generation, said Barbosa, who added, "We each have a critical role to play."