A 22-year-old man yesterday lost his life after he was shot by a businessman whom he robbed of a sum of cash, a cellphone, and several other items.
The dead suspect has been identified as Kevin Batson, of 161 First Alley, Wismar.
According to a police press release, the now dead man, along with another individual went to the businessman's shop around 14:30hrs.
It was reported that Batson requested to purchase a rake and opted to pay before the item was delivered. It was then that he pulled out a handgun which he used to strike the victim on his head before relieving him of his valuables.
Soon after, Batson and the other individual attempted to make good their escape but were chased after by the businessman.
Batson began firing at the businessman who then drew his licensed pistol and returned fire, hitting him. However, they managed to escape.
The police were then called in and upon searching the area, Batson was found in some bushes. At the time, his right hand which appeared to have been bleeding was wrapped with a red bandana.
The police carried out a search on his person and the victim's cellphone, a sum of cash, and several other items belonging to the victim were found. Police also found a quantity of marijuana on him.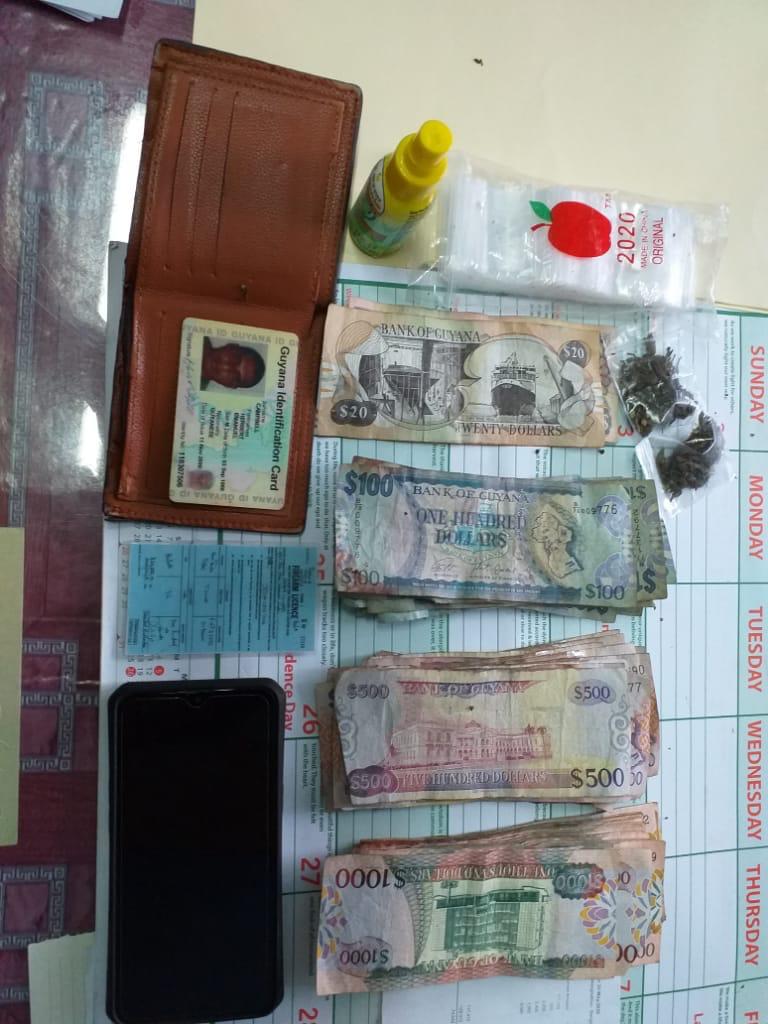 The injured man was then taken to the Mackenzie Hospital Complex where he was pronounced dead on arrival. His body which bore several suspected gunshot wounds is currently at the Pensioners' mortuary awaiting a post mortem.
Meanwhile, police acting on intelligence, went to a house at Victory Valley, Wismar where they were able to apprehended Batson's accomplice.
A search was also carried out on him and he was found to be in possession of an unlicensed pistol with two live ammunition, a toque, gloves, dove spray, and several pieces of garments with suspected bloodstains.