The once notorious Tyrone Rowe, also known as 'Cobra', who was on April 02, 2019, sentenced to 15 years' imprisonment on charges of manslaughter and robbery under-arms, has been released from prison.
Guyana Standard was able to confirm with well placed sources that Rowe was released from prison today.
On April 02, 2019, Rowe appeared at the Demerara Assizes, and pleaded guilty to a manslaughter charge, admitting that he unlawfully killed Troy Collymore.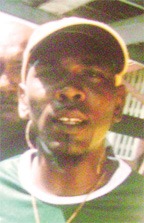 Rowe, who was initially indicted for the August 5, 2010, murder of Collymore, was handed a 15 years' jail sentence by presiding judge Navindra Singh at the High Court in Demerara.
Rowe had also pleaded guilty to an armed robbery charge and was sentenced to nine years' imprisonment by the same judge. Justice Singh, however, ordered that the 15 and nine years' sentences are to run concurrently;this meant that Rowe's total jail term was 15 years.
The Judge further ordered that the prison authorities deduct from the sentence the time Rowe spent in pre-trial custody from the time of his arrest in 2010
According to reports, on the day in question, Collymore and two other men were outside a business place at Plaisance, East Coast Demerara, when they were attacked by gunmen. During that time, one of them was shot and relieved of cash and a quantity of jewellery.
Collymore was shot to the head and was declared "brain dead" by doctors; he succumbed two days later.
During his appearance at the High Court, Rowe was represented by lawyer, Mark Conway, while the case for the State was presented by Prosecutors Abigail Gibbs, Teriq Mohamed and Tuanna Hardy.
Back in 2013, Rowe, of Albouystown, was found guilty by a jury of Collymore's murder. He was jailed for 78 years by the same Justice Singh but shortly after sought an appeal. His appeal was accepted and, in July 2018, the Court of Appeal overturned his conviction and sentence.
As a result, Rowe's case was remitted to the High Court for a new trial. However, that trial was aborted and his case was fixed for trial at the Demerara Criminal Assizes which commenced on April 02, 2019.