The late leader and founder of the Working People's Alliance (WPA), Walter Anthony Rodney was one of Guyana's most prominent political figures who struggled until his assassination on June 13, 1980, for Guyana to be released from the dictatorship of the Burnham regime. Upon reflecting on this invaluable contribution, former President, Donald Ramotar recently noted that all Guyanese owe it to him to ensure the nation does not fall prey once again to that toxic political system.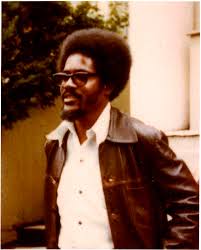 Ramotar categorically stated that Rodney's actions reinforced that democracy is indispensable to the resolution of the nation's problems – economic, social, and political. And at the heart of democracy is free and fair elections Ramotrar noted. The former Head of State said that this is inescapable.
As Rodney's death anniversary continues to be reflected on, Ramotar said it is important to point out that all Guyanese must not take democracy for granted. He said, "We must always guard freedom as the apple of our eye. No matter what political party one may support we would be making a big mistake to think that an undemocratic regime can bring sustained all-round progress. The lack of democracy leads to dictatorship and, inevitably, to social and economic decline and political oppression."
The former President also stated that few will not doubt that what occurred in the March 2020 Elections, where the APNU+AFC regime was caught red-handed trying to steal votes, was the first sign of a dictatorship trying to raise its head in Guyana. He stressed however that every Guyanese owes it to Rodney and all those who fought for the country's freedom to never allow an undemocratic government to flourish or succeed.
Since assuming office in 2015, Ramotar said that the APNU+AFC dealt with state assets in a reckless manner and was clearly in a mad rush to get rich quickly. In these troubling political times, he urged citizens to remember the Rodney made a significant contribution to put the nation back on the democratic path in 1992. "…He lost his life fighting for democracy, and integrity in public life. We owe it to him to ensure that we don't go back to that period of paramountcy," the former President concluded.