High Court Judge Simone Morris-Ramlall on Sunday ordered Commissioner of Police Leslie James to release Jermaine Kingston from custody. This is after he was kept in custody beyond the 72 hours period.
The Top Cop and other individuals were served with the court order last Sunday at the High Court via a zoom cloud hearing. Following the ruling, a habeas corpus was filed on Kingston's behalf by John Marcus through Attorney at Law Everton Singh Lammy.
The judge ordered that Kingston be released from custody immediately and for costs of $150,000 to be awarded to the applicant. Failure to comply with the terms, one will be held in contempt of court and may be liable to imprisonment or have assets confiscated.
Last week, 26-year-old Kingston who is said to have been employed at the Nazerdeen Mohamed (NM) Security firm was arrested after a video of him singing and making threats to the government and its supporters went viral.
At the said time, the young man was seated in a vehicle with several high-powered weapons. Following the post on social media, the video was widely shared and following an investigation, the man was arrested and taken into custody and the firearm was seized.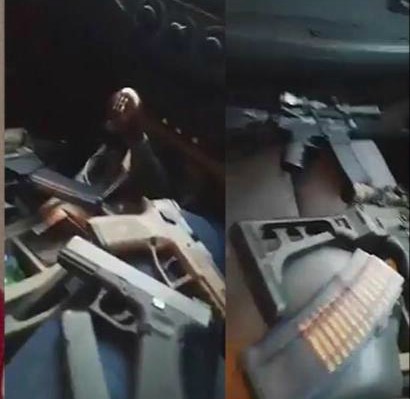 However, NM Security services denied that the weapons seen in the video belong to their company. A senior official even stated that the suspect was a 'gateman' at the Jumbo-Jet who sanitized customers.