A 25-year-old member of the Guyana Police Force (GPF) yesterday lost his life after he crashed the car he was driving at Land of Plenty, Essequibo Coast.
The dead officer has been identified as Lakhan Persaud of Lot 5 Columbia Village, Essequibo Coast.  He was attached to the Police Finance Office, Force Headquarters, Eve- Leary.
According to information, the accident occurred around 13:35 hrs on Land of Plenty Public Road, Essequibo Coast
At the time, the officer was driving motorcar PRR 5764.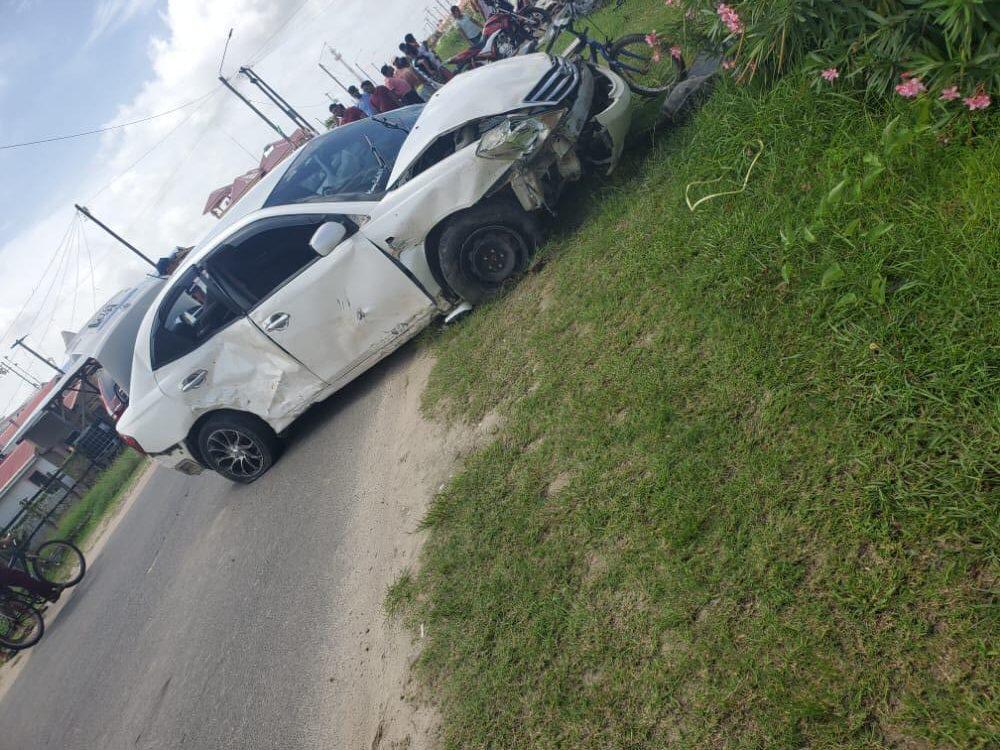 Inquiries disclosed that the vehicle was proceeding south on the eastern lane reportedly at a fast rate of speed, when the driver lost control and collided with several motor vehicles and spare parts which were being showcased in front of the business premises of  Balram Kawal's Auto Sales.
He was transported to the Suddie Public Hospital where he was pronounced dead on arrival.