Chief Elections Officer (CEO), Keith Lowenfield has submitted to the Chairperson of the Guyana Elections Commission (GECOM), Justice (retired) Claudette Singh a table showing what he deems to be "valid and credible votes cast" in the March 2 General and Regional Elections.
In a letter seen by this publication, Lowenfield said that he has taken note of the guidance of the Court of Appeal in the Eslyn David v Chief Elections Officer et al case in the preparation of his report under Section 96 of the Representation of the People's Act and providing advise as required by Article 177 (2) (b) of the Constitution of Guyana.
What the CEO deems as "valid and credible votes cast" places the incumbent A Partnership for National Unity + Alliance for Change (APNU+AFC) party in 5,482 lead against its nearest political rival, the People's Progressive Party/Civic (PPP/C).
See table below: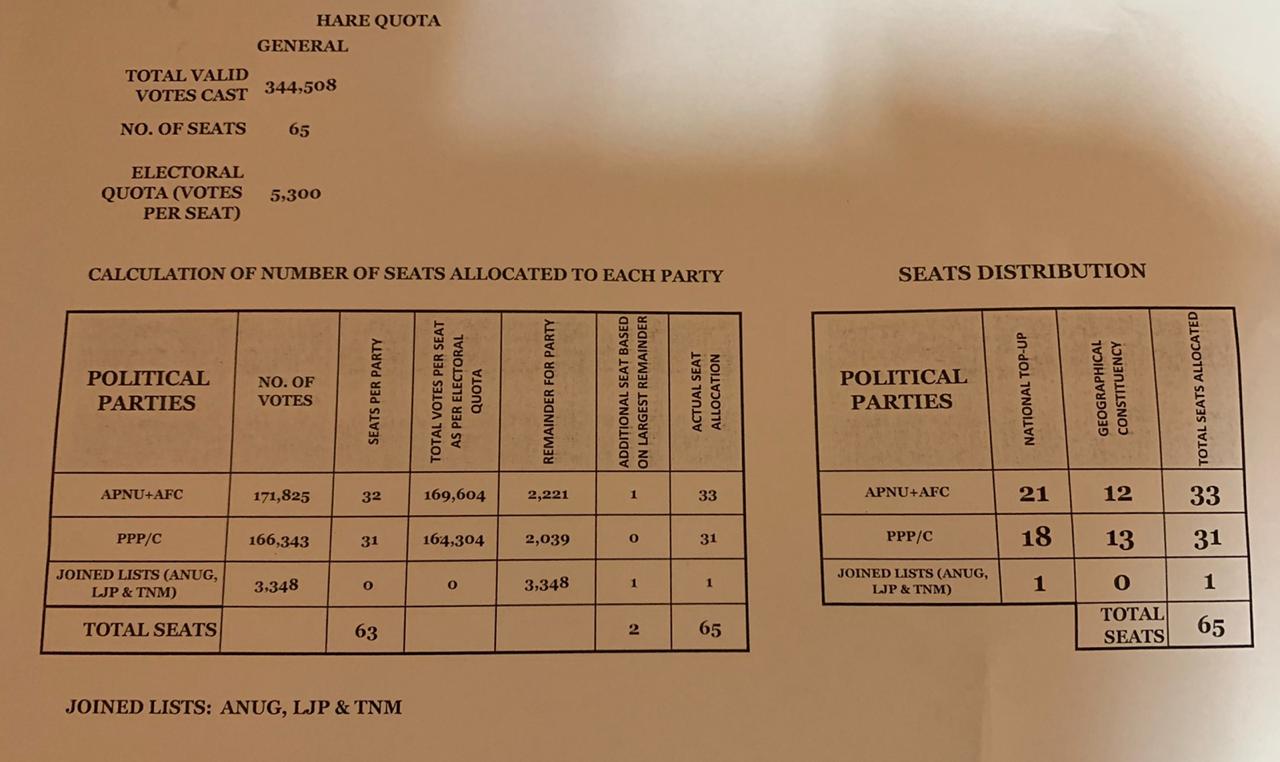 Article 177 (2) states that the Presidential candidate shall be deemed to have been elected as president and shall be so declared by the Chairman of the Elections Commission (a) if he is the only Presidential candidate at the election; or (b) where there are two or more Presidential candidates, if more votes are cast in favour of the list in which he is designated as Presidential candidate than in favour of any other list."
The Appeal Court yesterday ruled by majority that the clause "more votes are cast" could only mean "more valid votes" cast.
Therefore, the CEO figures are derived from votes he would ascertain to be valid and credible.
Notably, the Guyana Standard could not verify the methodology used by the CEO to ascertain the validity and credibility of said votes.
The GECOM Chairperson has made it clear that GECOM cannot cloak itself with judicial powers to ascertain validity of votes cast in an election.