When history reviews the one-term rule of the APNU+AFC administration, "signed away" may very well be one of the more popular phrases written between the many lines that reflect the injustices endured by Guyanese people during APNU's unconstitutional rule.
That is what Attorney at Law Sanjeev Datadin said as he presented "proof" that the APNU+AFC administration is only, in Guyanese parlance, 'basing time' in Office to sign away State resources to the benefit for a chosen few.
Datadin presented several orders signed by Winston Jordan, as Minister of Finance, that collectively reflect the distribution of over 108 acres of State land to a mere 9 companies. Only one of the benefitting companies is State-owned—GuyOil. But GuyOil has benefitted about the least.
Datadin recalled the Global Witness report on Guyana's oil contract with ExxonMobil. "Remember the name of that report, 'signed away' well this is yet another act of this Administration signing away our resources. But please note that this time, they have no legal standing to do so."
Datadin said that legally, Jordan can no longer sign off on State assets as he is no longer a Minister of Government.
Datadin said that Jordan lost his power on several counts. He noted that the life of the APNU+AFC Cabinet came to an end at the passage of the No-Confidence Motion (Article 106).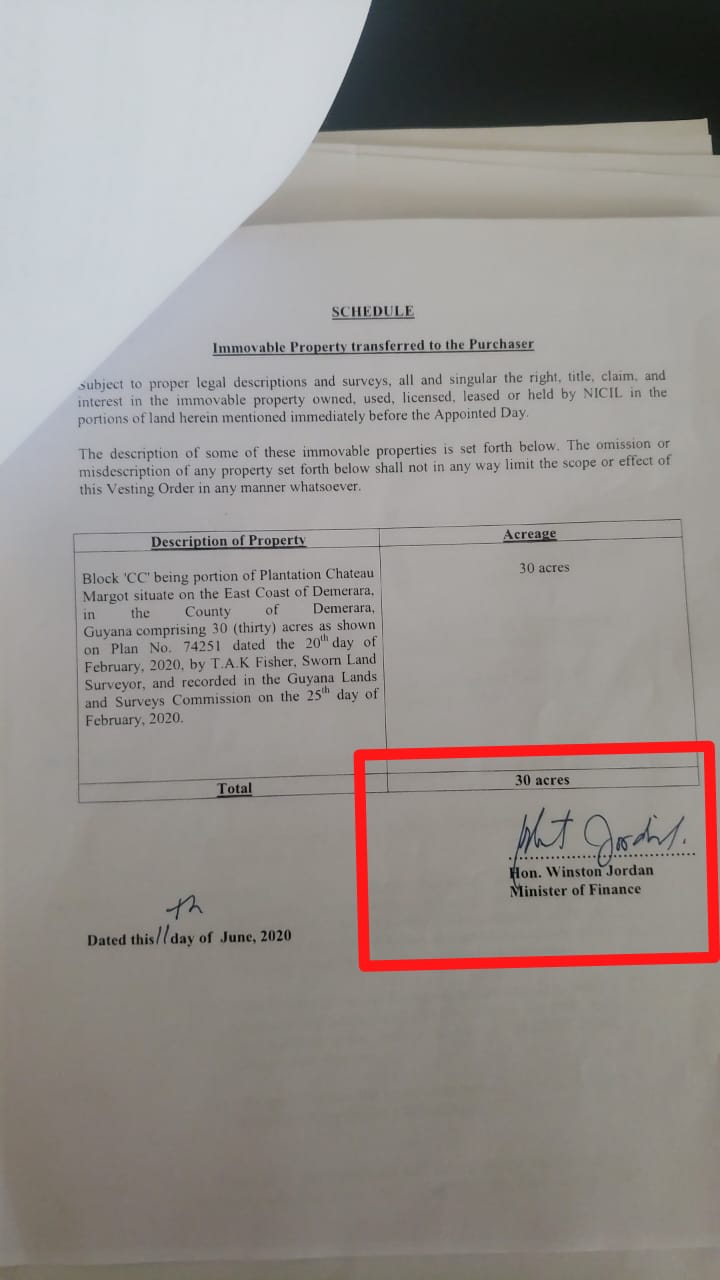 Then, the dissolution of Parliament rendered all the seats of the National Assembly vacant. Also, Datadin mentioned Article 177 of the Constitution which deems the President to be the leader of the list with the most votes. "And, under Art 183 (3) (c), all ministerial appointments come to an end when any person is elected as President."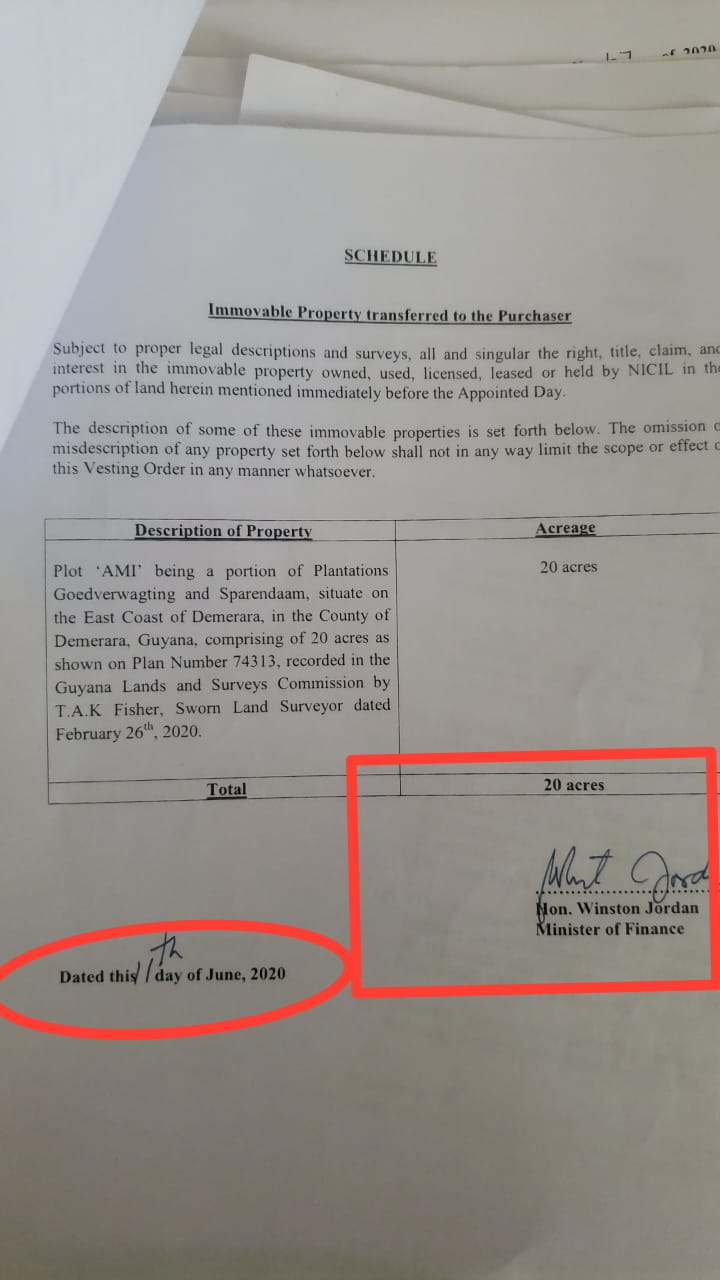 "There, I presented several reasons why the law no longer accepts Jordan, or anyone in this unconstitutional government, as one who can give away this country's resources.
Based on the documents provided by Datadin, the majority of the land was distributed on the East Coast of Demerara.
They were signed away by Jordan on June 11.
American Marine services got 20 acres, The Residence of Earl Court's Inc got 30 acres, Caribbean Marketing Enterprise got 21 acres; Cardiology Services Inc got 8acres; Trinuyana Investments Inc got 19 acres; Supergraphics Enterprise got 5 acres Premier Sales Inc and Navigant Builders got 5 acres each, while the other companies got 1.5 acres or less.