People's Progressive Party/Civic (PPP/C) Presidential Candidate, Irfaan Ali says that the Elections report submitted by the Chief Elections Officer (CEO), Keith Lowenfield – which is said to be inconsistent with the recount figures – is an attack on democracy in Guyana, and a low-blow to the will of the people. He made this comment during an update, moments ago.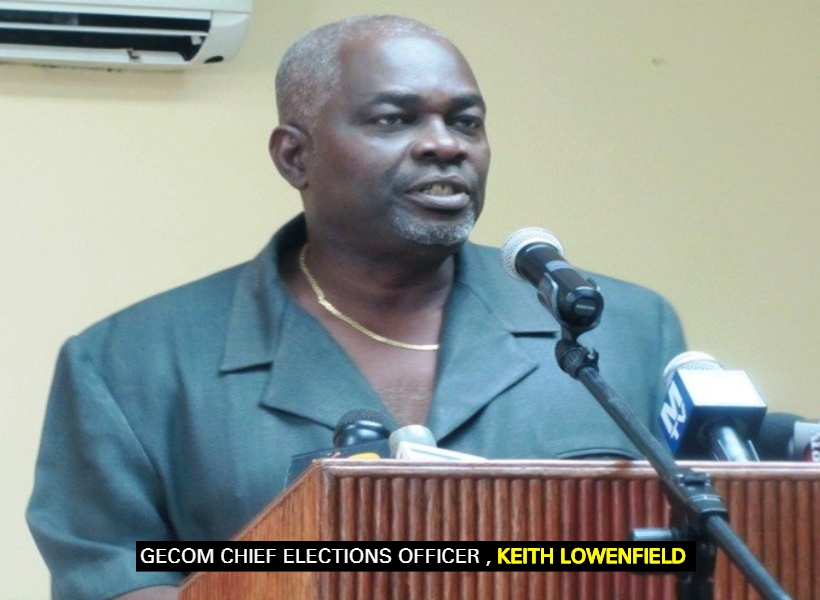 Lowenfield was required to submit a report to the Guyana Elections Commission (GECOM) utilizing the figures from the Caribbean Community (CARICOM)-scrutinised recount. His report was to be deliberated upon by the commissioners before a declaration is made.
But the CEO submitted figures which show the Region Four votes being bloated to give a win to the incumbent regime, the A Partnership for National Unity + Alliance for Change (APNU+AFC). Notably, the recount exercise revealed that the PPP/C won these elections by more than 15,000 votes.
Ali contended that Lowenfield is "playing a dangerous game" by "denying a country and people, of a democratically elected government".
He further stated that the report is an "insult" to all Guyanese, observers, political parties and international community who were a part of the electoral process.
It is also a slap in the face of the Caribbean Court of Justice (CCJ) ruling, last week, which spoke to the dangers of disenfranchising voters and the mandatory utilization of the data from the recount process to declare a winner.
Ali said that despite this, Lowenfield is blatantly "manipulating numbers that are fictitiously derived to have a party not democratically elected" to be the next government.
"[It is] clear that Lowenfield has an agenda to have a declaration made in favour of the APNU+AFC," he said while adding that all of the CEO's actions are geared at giving the reins of power to the incumbent.
"We will not and cannot allow this to happen," Ali said, while warning of the consequences if Lowenfield's report is allowed to be used in the declaration of the results.
"This singular person is exposing all of Guyana to sanctions that are unimaginable. As a country, we will suffer. As a people, we will suffer. This cannot be the future we want for our children; cannot be the future we want for our country," he said.
Ali called for Guyanese be patient, and to remain calm.
He also called on GECOM to do everything in its power to bring the electoral process to a "decisive and conclusive" end.