A private citizen, Misenga Jones has moved to the High Court to block the declaration of the results of the March 02, 2020 elections using the valid votes tabulated and certified during the recount exercise. This move has now put the declaration of results into further limbo, as the Guyana Elections Commission (GECOM) awaits the outcome of that matter, which is scheduled to be heard tomorrow by the Chief Justice, Roxanne George, at 10 am.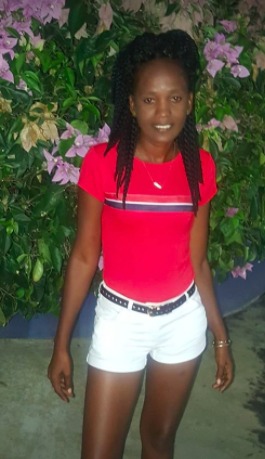 It is more than four months since the electorate took to the polls, and a winner of those elections is yet to be declared.
GECOM's Chairperson Justice (retired) Claudette Singh was expected to receive the elections report from the Chief Elections Officer (CEO), Keith Lowenfield today at 14:30hrs. He was ordered to use the data from the recount exercise. Previous reports submitted by Lowenfield do not include those recount figures. In fact, all his reports contain figures that have been debunked by the local and international observers, party agents, diplomatic community, and most recently, the Caribbean Court of Justice (CCJ). These figures show a win for the incumbent party. It is still unclear if that report was submitted to Justice Singh today.
But government-nominated Commissioners told the media this afternoon that whether the CEO submits that report or not, is of no consequence at this time, given that there is a court case.
Both Vincent Alexander and Charles Corbin said that it has become a practice of Justice Singh to temporarily pause the discussions of substantive matters until the court matter is concluded. They welcomed this decision.
Jones, through government-aligned lawyer Mayo Robertson, is asking the High Court to declare that Justice Singh and the Commission have not complied with the process outlined in Article 177 (2) (b) of the Constitution. Furthermore, Jones contends that Justice Singh has also failed to declare the election results from advice by Lowenfield.
The Caribbean Court of Justice (CCJ), has ruled that the only results valid are those from the recount, and that no person or authority can invalidate the 'valid votes' from that process.
As a matter of fact, the CCJ held, "Unless and until an election court decides otherwise, the votes already counted by the recount process as valid votes are incapable of being declared invalid by any person or authority."
Jones has insisted that Lowenfield's report was prepared in accordance with Section 96 (1) of the Representation of the People Act, and that this is the report has to be used to declare a President.