Minister of Social Cohesion, Dr. George Norton is condemning repugnant utterances by well-known Guyanese Chutney singer, Mahendra Ramkellawan.
In a recent social media video, Ramkellawan called for acts of violence to be committed against Prime Minister, Moses Nagamootoo and Vice President, Khemraj Ramjattan.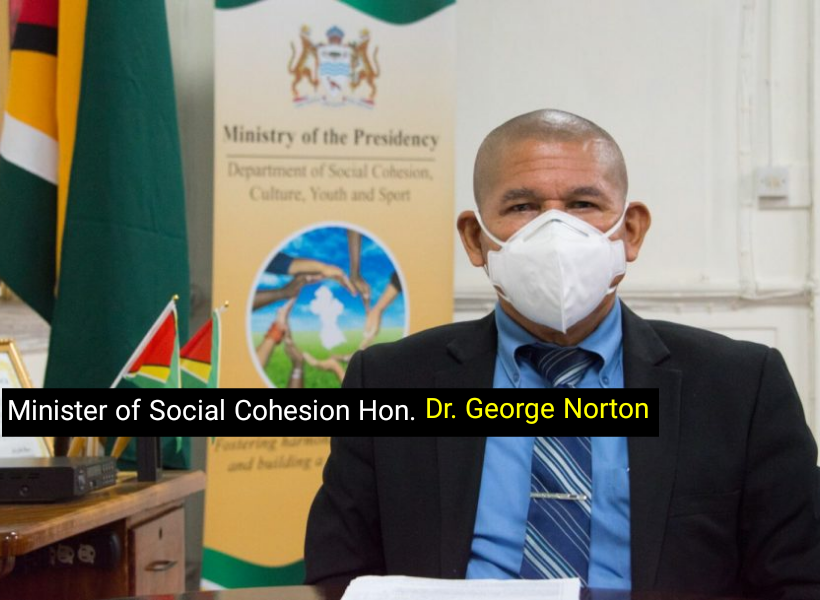 Ramkellawan urged his fans and followers to spit in the faces of these officials.
"Anywhere you see Ramjattan or Nagamootoo spit in deh face or throw a bucket of water or anything you have in your hand…nothing do with acid, but anywhere you see them sit down drinking rum or meeting, spit in deh face," Ramkellawan said.
In the distasteful video, Ramkellawan also volunteered to pay the stipulated $15,000 fine that is attached to the criminal act of intentionally spitting on another person (assault).
"As an artiste, Mr. Ramkellawan has an important role to play in nation building, so for him to be using his platform to incite violence is undoubtedly despicable," Minister of Social Cohesion, Dr. George Norton said.
"Mr. Ramkellawan should be promoting harmony and using his popularity to inspire our young people. Of course, it is okay to have strong political views, but regardless of his political persuasion, inciting violence is reckless and uncalled for," Dr. Norton added.
Minister Norton who also holds responsibility for Culture, Youth and Sport believes that Chutney music is a particular genre of music that brings people together in celebration.
"Chutney artistes therefore have a responsibility to use their platform to do just that, not segregate people and provoke violence and crime," Minister Norton added.
Dr. Norton is encouraging all Guyanese to act responsibly during this tense political period.
"It is okay to have political disagreements. What is not okay is allowing our political disagreements to eat away at our humanity. We can do better; we must do better," Dr. Norton noted.