A 21-year-old man was last evening shot and killed following a robbery at Nandy Park, East Bank Demerara.
Dominic Downer of 8 Walker Terrace, La Penitence, Georgetown was seen lying in a pool of blood and handcuffed to a weapon lying beside him.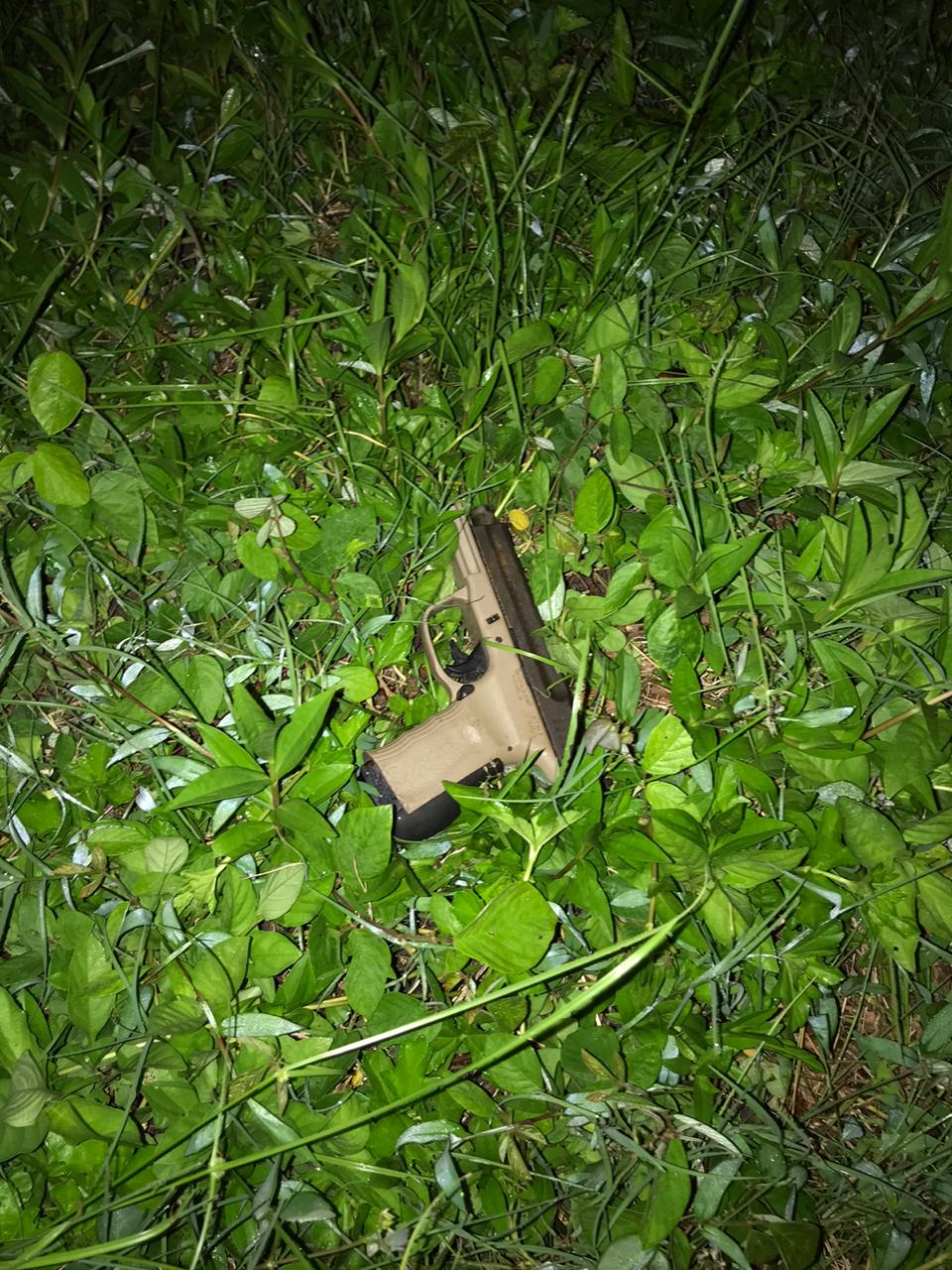 According to information, the young man who was in the company of another had earlier robbed a family of their valuables before escaping. However, the family's home has a panic button which when pressed, triggers an alarm connected to Kalibur Security Service.
Shortly after, security guards responded promptly and chased after the men who were trying to escape in a silver-grey Toyota Spacio.
The bandits allegedly opened fire on the security guards; the guards then returned fired at the car, damaging the windscreen. In the process, the 21-year-old bandit was shot and killed. A cellphone belonging to one of the victims was found in his possession and an unlicensed pistol with three live ammunition was retrieved next to his body.
Members of the Guyana Police Force (GPF) later arrived on the scene and transported him to the Georgetown Public Hospital where he was pronounced dead on arrival.
Stringent efforts are being made to apprehend the other suspect who managed to flee the scene.
A further update will follow.