The review of the field development plan for ExxonMobil's Payara project in the Stabroek Block is expected to be completed by August 24. This was disclosed today by Vice President, Dr. Bharrat Jagdeo. The official said that the consultant who has been hired for the job is a Canadian and was procured with the assistance of the Canadian High Commission.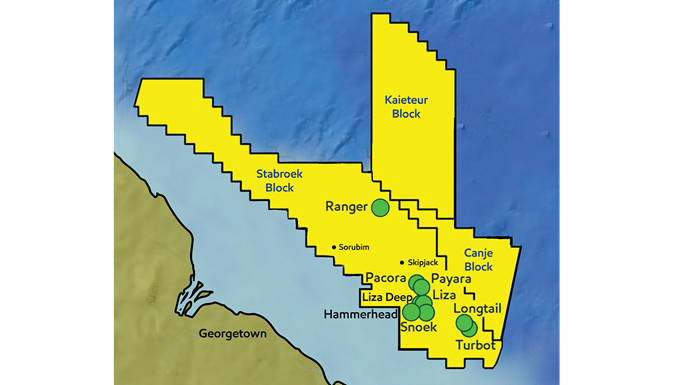 While the government does not want any undue delays, the Vice President did note that the PPP wants to ensure Guyanese get the most value from this project.
The Payara development plan includes a floating production, storage and offloading (FPSO) vessel, named Prosperity; it is expected to produce 220,000 barrels per day. The development is similar to that of Liza phase 1 and 2. Payara will have up to 45 wells, including production wells, water injection wells and gas injection wells. The Payara development startup is expected as early as 2023.
This development is ExxonMobil's third project.