Faith Harding, 25, from Sophia, Greater Georgetown, launched her career as a budding make-up artist in 2018. Although she admitted that the make-up artistry industry is crowded, she believes there is a bite out there for everyone. She described herself using the following words: "I am a beautiful, spontaneous and creative individual born to Simone Barton and Phillip Harding in the 90s."
Harding, who is also a teacher by profession, having graduated from the Cyril Potter College of Education (CPCE), says her aim is to offer high-glamour, red-carpet-quality makeup to women of all colours. With that being said, she aspires to be one of the country's sought after make-up artists in the coming years.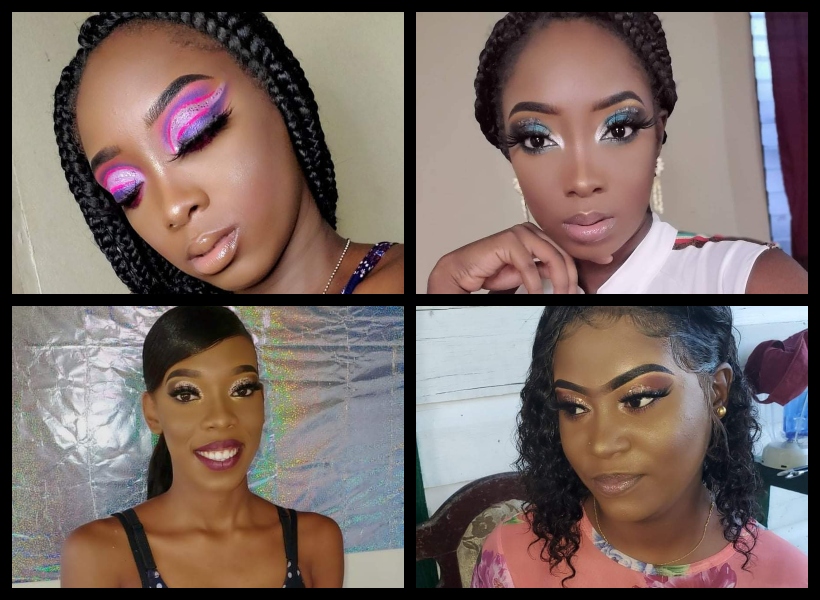 During an interview with Guyana Standard, Harding said, "Both professions for me, I consider myself to be self-taught. From leaving secondary school, I started my teaching career before attending CPCE. I have always been into fashion and artwork, but as life would have it, my passion for make-up increased. And as such, I wanted to perfect the art. Practice makes perfect!!! I have committed myself to watching YouTube tutorials and adapting tips and tricks from local make-up artists. These have assisted me with developing my own unique style."
According to her, when she first started testing her skills, people were "a bit scared to try the new girl." As a result, she stated that she started out by charging a very low cost. As time went by, she gained the trust of many women, who have now become her regular clients. The single mother of one further revealed that she has always had the support of her family. In fact, she confessed that they are the backbone that holds her together.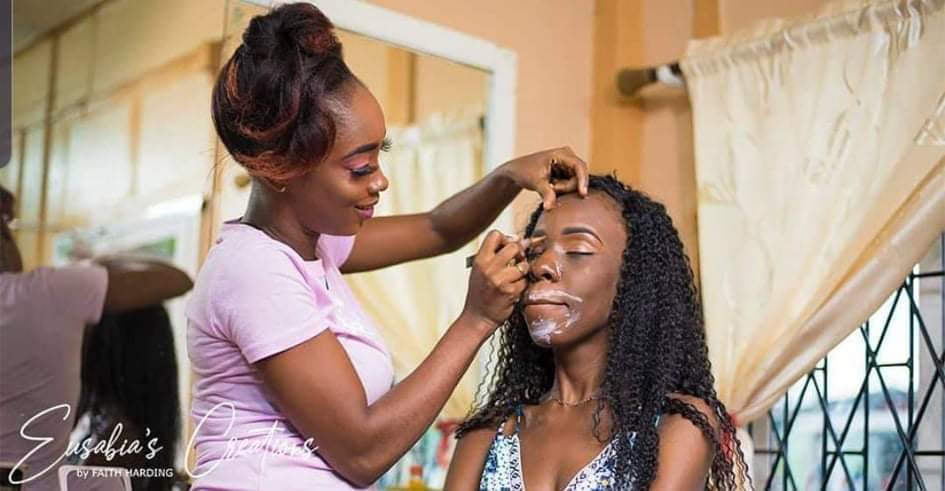 "I have had some straight-up friends who have pushed me to be better with their helpful critiques in which I took gracefully. Makeup should be used to enhance beauty, allowing one to show that glow from inside out. I am doing simple make-up looks, and dramatic eye looks. I am yet to start advanced art looks of abuse or horror," she added.
Trading under the name 'Eusabia's Creations,' Harding provides exceptional customer services and is also involved in the retailing of make-up products. She is also into ponytails and scarves, and in the future, maybe in the next five years, she hopes to own two beauty shops as a trained Mathematics teacher.
Having a beauty business has undoubtedly changed Harding's life in ways she has never imagined. She explained that there is a new generation of artists who are ready to grow into makeup moguls while remaining confident and empowered. Perfecting her art, while helping others to do the same and change their lives and build wealth with just a few strokes of the brush, is the mark Harding aspires to leave on the make-up industry.
Her make-up studio is located at Lot 437 South Sophia, Section A, Field 14. To view more of Harding's works or to book appointments, contact her via Facebook @Eusabia's Creation or on Instagram @eusabiadulce.