Two persons were each ordered to pay fines of $16, 250 after they were arrested and charged for breaching the gazetted COVID-19 guidelines. Siewnandan Harricharran and Bisnauth Lalta were brought before Magistrate Crystal Lambert at the Bartica Magistrate's Court yesterday. During the virtual hearing, they pleaded guilty to the charges and were ordered to pay the fines.
In addition, Lalta was also charged for refusing to take a breathalyzer test. He pleaded not guilty and was placed on $10, 000 bail. He was also charged for disorderly behaviour and pleaded not guilty and was placed on $5000 bail. In addition, he was charged for resisting arrest by a police officer and assaulting a police officer. He denied both allegations and was instructed to post $20,000 bail on each of the charges.
He was ordered to make his next court appearance on September 14, 2020.
Earlier this week, police ranks swooped down on Khan's Hideout Bat located at 100 Second Street, Montrose, East Coast Demerara, where they arrested 17 persons for breaching the COVID-19 orders. These persons were charged and placed on station bail pending their court appearance, the police headquarters said in a statement. According to reports, when police ranks descended on the bar, no one was wearing a mask, neither were they practicing social distancing.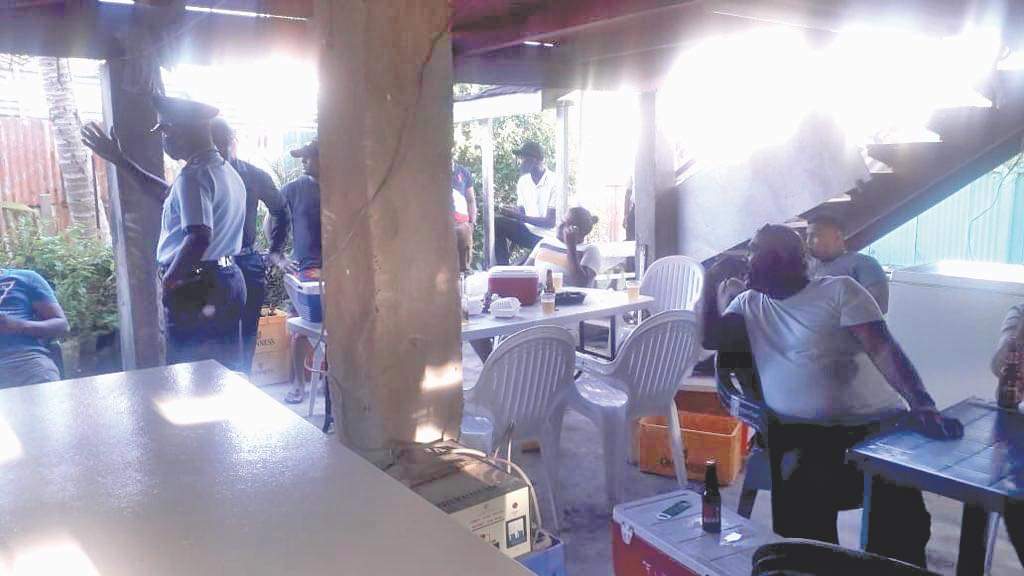 Bars have been ordered to remain closed since March. The Ministry of Health and the Guyana Police Force have continuously pleaded with persons and businesses to adhere to the COVID-19 measures, which among other things, prohibit large gatherings so as to curtail the spread of the Corona virus disease. Persons found to be flouting the orders will be prosecuted in accordance with Section 152 of the Public Health Ordinance.
As of yesterday, Thursday, August 20, 2020, Guyana recorded 70 new COVID-19 cases, taking the total number of confirmed cases to 846, inclusive of 30 deaths. There have been 399 recoveries thus far, and eight persons are currently in the COVID-19 Intensive Care Unit. To date, 6,502 persons have been tested for the disease.