Eco Atlantic, the Canadian firm which holds a 15 percent working interest in the Orinduik Block, recently announced that two wells will be drilled in the offshore concession's light oil cretaceous field until 2021. This is one year later than originally scheduled.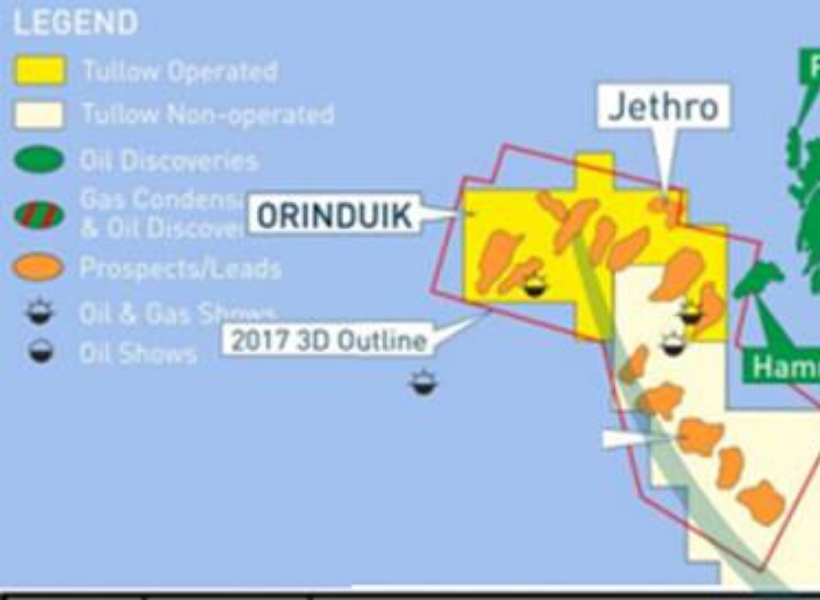 In its latest financial filings, Eco said the Orinduik partners are further defining the block's geological modeling, previous discoveries, prospects maturation, and drilling targets selection. It said too, that the partners are reviewing and incorporating the latest Kanuku Block Carapa-1 light oil discovery. "The intention is to provide us with further definition to the Cretaceous interpretation and target selection for drilling," Eco stated.
Further to this, Guyana Standard noted in Eco's filings that on June 30, 2020, the partners on the license approved a budget in the amount of approximately US$5 million through to December, 2020 for 3D reprocessing based on new regional results and target selection. The company's share of this budget is US$750,000.
In terms of the outlook for Guyana, Eco said that multiple drilling prospects on the license are currently being reviewed while noting that high-graded candidates will be considered for the next drilling programme.
Eco was keen to note that it remains fully funded for a further drilling programme on the Orinduik Block and, subject to its joint venture partners' approval, anticipates drilling at least two exploration wells.
ABOUT THE ORINDUIK BLOCK
In January 2016, Eco had signed a Petroleum Agreement with the Granger administration for a license to explore the Orinduik Block with Tullow Oil taking the role of Operator. In September 2017, Eco had announced that its subsidiary, Eco Atlantic (Guyana) Inc. entered into an option agreement on its Orinduik Block with Total, a wholly owned subsidiary of Total S.A. Pursuant to the option.
Total paid an option fee of US$1 million to farm-in to the Orinduik Block. An additional payment of US$12,500,000 was made when Total exercised its option to earn 25 percent of Eco's working interest in September 2018.
Following the exercise of the option by Total, the Block's working interests became: Tullow – 60% (Operator), Total – 25% and Eco – 15%.