Having been sentenced to death by hanging for the May 29, 2011 murder of his reputed wife, Rupert Brown, called 'Bird Man' is now asking the Court of Appeal to overturn his murder and conviction. His case is currently engaging the attention of the court.
On October 17, 2014, a 12-person jury found Brown guilty of murdering his wife, Seema Singh. The killing occurred at Helena Number One Village, Mahaica, East Coast Demerara (ECD). Based on previous reports, the woman was stabbed several times about her body by Brown who became enraged after she failed to return home within a specific time after she left home to visit her children in Essequibo.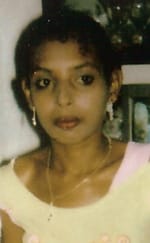 According to reports, Brown went in search of the woman and later found her at the aforementioned address where her relatives reside. He stabbed the woman repeatedly. An injured Singh was transported to the Mahaicony Cottage Hospital but was eventually transferred to the Georgetown Public Hospital Corporation (GPHC) where she succumbed.
It was Justice Brassington Reynolds who imposed the death sentence on Brown following a trial at the High Court in Demerara.